How Can I Reduce The Cost Of My Texas Divorce?
Sponsored answer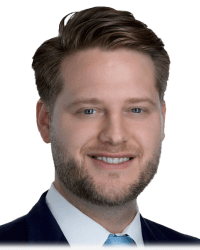 Contact me today
Answer
The way you can reduce the cost of your divorce is to negotiate as much as possible, reach agreements and stop paying to pick fights.
A lot of people spend a lot of money in divorce fighting over stupid stuff that doesn't matter. Knives. Plates. TVs. Couches. All kinds of things that you can replace for less money than you'd pay an attorney to fight over them. I saw one couple spend thousands of dollars in attorneys' fees to fight over a replica WWE belt they could replace on eBay for $100. Another couple spent more than $10,000 fighting over a $20 shelter cat.
Don't bang your head against the wall, throwing away money, to fight for the sake of fighting. A good attorney will help you get through the divorce process as quickly, efficiently and painlessly as possible.
Texas Requires Mediation. Use It.
Many counties in Texas require anyone going through a divorce to try settling their differences in mediation before they go to trial. That's true for Harris and Montgomery counties, plus all the other counties around Houston. These counties all say that couples need to try to negotiate their differences before they argue them in court. Even in counties that don't require mediation, mediation is an option, and you want to take advantage of it as much as possible.
In most cases, there are really only two different parts in question – the money part and the custody part. You can generally resolve both these concerns in mediation, and if you do, you can save time and money.
For the property division, you want to take inventory of the marital estate, do the math and divide it. Texas is a community property state. That means that you both own half of anything you acquired since you said, "I do." So, your goal should be to divide it before the lawyers take it all.
The property division is inevitable, so you don't want to waste time and money fighting the inevitable. A lot of people spend a lot of money thinking they're going to win some different result. They're not. When my clients start arguing over stupid things, I sometimes pull out my laptop and start looking at vacation spots. I'll ask my clients, "Hey, where should I go?" They usually look at me like I'm crazy, and I'll tell them to stop fighting pointless fights. The law is what it is, and all the fighting does is transfer their money to me. It's not in their best interests.
The same thing is usually true for child custody. Most of the time, you know which parent has been the primary caretaker. Courts are going to award custody to that person, so fighting the inevitable is just throwing your money at the attorneys. Likewise, if you go to court, there's a Standard Possession Order that lays out the non-custodial parent's visitation schedule. It's called "standard" for a reason. It's what non-custodial parents should expect most of the time. The way to get a different schedule is to negotiate one in mediation.
The more you and your spouse can reach agreement in mediation, the better. In a perfect world, you come to your lawyer with a plan, saying, "Here's what we want." Then you just draw it up, sign it and finish. In the next best scenario, you agree on some things and disagree on others. You knock out all the issues you agree on and work through the rest. Rarely should you ever need to go to trial.
Go To Trial Only When Necessary
If you want to save money in your divorce, you will avoid trial as much as possible. You will mediate as much as you can. However, there are some disputes you may need to take to trial:
If you and your spouse have truly been equal coparents, you may need to let a judge decide who gets custody.
There may be unusual situations where the laws and the stakes are different.
As an example of an unusual situation, you can think about two divorcing parents where the mother is an American and the father is a foreign national. Let's say he lives in India. The American parent might have reason to worry that if her son goes with his father to India, she may never see her son again. This is because India is not a signatory of the Hague Convention that says countries must return children to their parents.
Even in a case like this, though, you might be able to reach a better result through mediation. In a similar case, the mother didn't really care about child support. The father did. By negotiating lower child support payments, the mother was able to ensure her child didn't leave the States until age 13.
Trial may be right in some cases, but you want to avoid it as much as possible. Trial is expensive, and there are no guarantees. Personally, I love trials. I'm very competitive, and it's more fun for me to go to trial. But it's not what's best for my clients. You shouldn't pay that kind of money to get the same result or a potentially worse one. Mediation is required for a reason.
Money Isn't The Only Cost Of Divorce
In addition to the financial cost, there's an emotional cost to divorce. In fact, for most of my clients, the emotional toll outweighs the financial one, especially when there are kids involved.
Divorce sucks, and the emotional toll is part of the "true cost" of divorce. In fact, there are three guarantees in divorce:
You're going to have less money.
You're going to see your kids less.
You're going to get divorced.
The process takes a toll on you, your relationship with your spouse and your relationship with your kids. The way to reduce this emotional toll is to not be a jerk about everything. Don't fight everything. Don't use your kids or put them in the middle of things. Stay civil to set yourself up for future success.
Don't Let Your Attorney Take Advantage Of You
A good attorney will help you get to the finish line as quickly, efficiently and painlessly as possible. You should be wary of anyone who encourages you to fight for things that aren't absolutely essential.
Divorce is a painful, highly emotional process, and people don't tend to think clearly when they're hurting and emotional. A lot of attorneys take advantage of their clients' emotions, and they'll happily fight every battle. A good lawyer will tell you when you're wasting your time and money fighting over stupid stuff.
You should want your attorney to help you understand the law, of course. After that, you want your attorney to think clearly. The divorce process is business. You're making business decisions, and you want to make those decisions based on clear thinking, rather than raw emotion. You want your attorney to help you see how to put the pieces together.
There are a lot of ways you and your attorney can make the divorce process far more expensive and painful than it needs to be. A good attorney will tell you when it's time to cut the crap. Don't bang your head against the wall. Don't fight the inevitable. Do the math. Don't spend thousands of dollars fighting over items worth only a couple hundred. Instead, you can save money by working with an attorney who keeps one eye to the finish line and helps you get there as directly as possible.
Disclaimer:
The answer is intended to be for informational purposes only. It should not be relied on as legal advice, nor construed as a form of attorney-client relationship.
Other answers about Divorce
Going through a divorce can be an emotional roller coaster regardless of whether it's an amicable split or one that turns into a bitter …Sponsored answer by Alison C. Leslie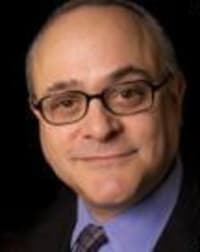 As soon as you realize that your marriage is in danger of coming apart, it is important to find an experienced divorce lawyer who can and will fight …Sponsored answer by Jeffery M. Leving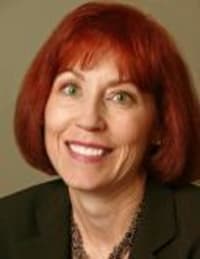 Colorado law calls for an equitable division of marital assets. Equitable means fair, but not necessarily equal. There are many factors that could …Sponsored answer by Kathleen Ann Hogan
Contact me
Required fields are marked with an asterisk (*).
To:

Matt Tyson
Super Lawyers:

Potential Client Inquiry