Will A Domestic Violence Charge Affect My Connecticut Divorce?
Sponsored answer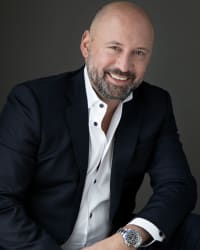 Contact me today
Answer
If your spouse has been charged with domestic violence, it can and will impact your divorce in Connecticut. While Connecticut observes no-fault divorce laws, state courts can consider domestic violence charges when making certain decisions. For one, domestic violence charges can count as a factor in financial awards. Furthermore, they can play a role in custody disputes, where the court is required to protect the best interests of your children; this means accounting for the effects of an abuser's actions on their well-being.
Defining Family Violence And Domestic Violence
One thing that Connecticut residents might not understand is the difference between family violence and domestic violence. Connecticut statute 46b-38 sets forth the state's rules about preventing and responding to family violence. According to this statute, family violence is any incident between family members, including spouses, that results in assault, bodily injury or physical harm. It also refers to any incident where the imminent threat of these injuries arises. In most cases, arguments and verbal abuse do not qualify as family violence; the exception is if the victim is at high risk of harm.
Connecticut statute 46b-1 establishes what qualifies as family law issues and defines domestic violence. According to this statute, domestic violence refers to the ongoing threat of family violence, as well as the stalking of an individual and any pattern of threats made by an abuser. Moreover, it encompasses all types of coercive violence. Connecticut's coercive violence law, which went into effect in 2021, expands the state's definition of domestic violence, giving greater protection to victims. The behaviors that now qualify as domestic violence include:
Controlling or monitoring an individual
Depriving an individual of their basic needs
Forcing an individual to engage in sexual acts
Harming — or threatening to harm — an individual's animals
Isolating an individual from their loved ones
Considerations For Victims
Victims of domestic violence may fear that divorce could leave them further vulnerable to their abuser. Fortunately, Connecticut has legal remedies that can keep them safe during this tough time:
Application for Relief from Abuse: This is Connecticut's version of a restraining order. A judge may grant a temporary order immediately after your application; depending on the circumstances of your case, it will last either seven or 14 days. If the court grants a final order, it can last for up to one year, with the possibility of extension, and can provide critical safeguards, including keeping your abuser out of your shared home.
Civil Order of Protection: This order grants relief to victims of sexual abuse, sexual assault and stalking. Like a restraining order, it can last, if granted, for up to one year, with the possibility of extension.
Custody Orders: In cases involving children, Connecticut courts may grant parents with a history of domestic violence limited, supervised visitation, reducing the chance of contact with their victim.
Divorce is difficult for anyone; as a domestic violence victim, it can be doubly so. Yet, Connecticut provides victims with lifelines that aren't available in many other states; these can provide crucial protection. So can the help of an experienced professional, who can advise you on your options for moving forward.
Disclaimer:
The answer is intended to be for informational purposes only. It should not be relied on as legal advice, nor construed as a form of attorney-client relationship.
Other answers about Domestic Violence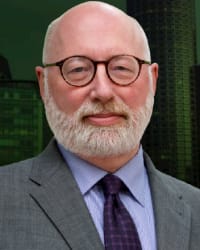 If you have been accused of domestic violence, it's critically important to hire an attorney who has experience defending people in this situation. …Sponsored answer by J. W. Carney, Jr.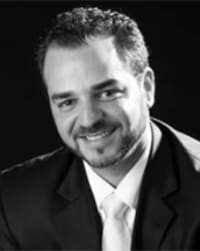 In Virginia, domestic violence is a Class 1 misdemeanor. That means it's punishable by up to 12 months in jail and $2,500 in fines. A conviction …Sponsored answer by Kaveh Noorishad
Contact me
Required fields are marked with an asterisk (*).
To:

Michael T. Meehan
Super Lawyers:

Potential Client Inquiry