How Do I Defend Myself Against Alleged Domestic Violence In Massachusetts?
Sponsored answer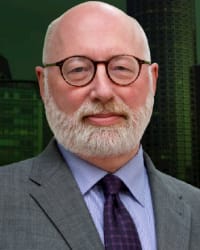 Contact me today
Answer
If you have been accused of domestic violence, it's critically important to hire an attorney who has experience defending people in this situation. Even if the charge is just a misdemeanor, pleading guilty can bring about serious, long-term consequences. Moreover, you might be facing felony charges.
You need help from someone who understands the dynamics of an alleged domestic violence incident and who will wholeheartedly take your side. You need someone who is willing to go to trial, if necessary.
Taking A More Nuanced View Of An Alleged Domestic Violence Incident
My mom used to have a phrase, when some ruckus arose among the children: "It takes two to Tango." A Tango can only be danced by two people acting together.
It's simply not the case that the alleged perpetrator is always an angry, out-of-control person or that the alleged victim is wholly innocent and wronged. Most people who have been involved in these incidents don't see it that way. They often have a much more complex view of what happened.
Many people who experience violence in their relationships want to resolve domestic violence allegations in some way other than through prosecution and incarceration. Unfortunately, prosecutors rarely change their strategies.
Many times, we end up with two people who both want the violence to end and who agree that incarceration is not the answer. Yet the prosecution moves forward.
Your defense attorney should stand up for you during the whole process. They should work to reduce the charges or improve the outcome. In order to do that, they need to be ready to go to trial if that's in your best interest.
Consider Some Self-Reflection And Counseling. It Could Help You And Your Case.
In many cases of alleged domestic violence, some violence did occur. This was often uncharacteristic of the accused person. Many people who are accused of domestic violence wish they had acted differently.
Counseling is often a good idea. You can reflect on what brought about this uncharacteristic violence. You could learn to deal with anger without using physical violence or lashing out.
The fact that you are facing a criminal case can be an incentive to get the counseling you need. After all, if you were convicted, you would generally be required to undergo anger management counseling.
Undergoing counseling voluntarily tells the prosecutor and judge that you're taking the accusation seriously and are willing to address your own actions. That can go a long way toward reducing the severity of the charges or limiting the potential consequences. It could also keep you from facing a second-time charge.
I generally advise my clients to begin counseling immediately, and I have extensive contacts with mental health practitioners who can help.
Disclaimer:
The answer is intended to be for informational purposes only. It should not be relied on as legal advice, nor construed as a form of attorney-client relationship.
Other answers about Domestic Violence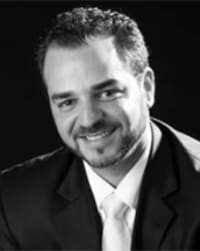 In Virginia, domestic violence is a Class 1 misdemeanor. That means it's punishable by up to 12 months in jail and $2,500 in fines. A conviction …Sponsored answer by Kaveh Noorishad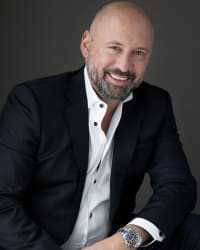 If your spouse has been charged with domestic violence, it can and will impact your divorce in Connecticut. While Connecticut observes no-fault …Sponsored answer by Michael T. Meehan
Contact me
Required fields are marked with an asterisk (*).
To:

J. W. Carney, Jr.
Super Lawyers:

Potential Client Inquiry