Does Each Felony Count As A Separate Strike Under California's Three-Strikes Rule?
Sponsored answer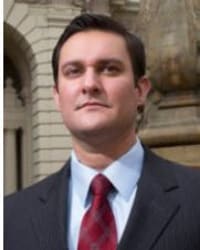 Contact me today
Answer
A strike is a violent or serious felony. A serious or violent felony is any offense causing severe bodily harm to another person. A strike can double your prison sentence than what is otherwise prescribed by the offense. You would be obligated to serve no less than 80% of the sentence.
An experienced San Diego criminal defense attorney can file a motion requesting the courts to exercise their authority to disregard one or more previous strikes if applying the three-strikes law in your case amounts to an exceedingly harsh sentence.
The Genesis Of California's Three-Strikes Law
As did many other states, California approved its version of the rule as a deterrent to repeat offenders, discouraging them from committing more crimes. In effect, the law, which was implemented in 1994, significantly increases the penalty for a third strike if the first two crimes were of a violent or serious nature.
However, the California Innocence Project says numerous studies have shown the law has not dissuaded most re-offenders. What's more disturbing, according to the nonprofit organization, is the law has led to enormous growth in the state's prison population, requiring millions of dollars in funding, hurting other vital areas, such as education, infrastructure and even first responders.
Defining Serious Violent Felonies
Supporters of the three-strikes law argue it keeps violent criminals behind bars. The rule's original intent was for the worst offenders to receive maximum prison sentences of 25 years to life for a third strike. These offenses include:
Murder
Manslaughter
Sex crimes
Kidnapping
Armed robbery
Felonies resulting in bodily harm
Threats involving weapons
While second or third strikers must complete at least 80% of their sentence, those convicted of violent crimes must serve 85% of their terms. Defendants convicted of multiple counts must serve their sentences consecutively, meaning they don't begin serving time on a second offense until they finish the first prison term.
Modifications To Three-Strikes
While the law's purpose was to target the most violent offenders, many counties began including less serious property crimes as strikes, resulting in life sentences for nonviolent offenses. In one reported case, an individual was sentenced to life in prison after stealing $1 in change from a parked car, which counted as his third strike. Many other examples like this led Californians to modify the law:
Proposition 36: In 2012, nearly 70% of voters approved Prop 36 revising the state's three-strikes statute, so a third strike could only result from a serious or violent crime. It was the first voter initiative since the Civil War to reduce sentences for incarcerated individuals.
Proposition 57: In 2016, Californians overwhelmingly approved this initiative, creating a good behavior credit program, allowing parole considerations for nonviolent offenders who have served the full term of their primary sentence.
The criminal justice pendulum threatened to swing the other way in 2020 as Proposition 20, an old-fashioned "get tough on crime" measure, would have allowed prosecutors to include misdemeanors and property crimes, such as serial shoplifting, as three-strikes offenses. However, voters rejected Prop 20 by a 62% to 38% margin.
Avoiding Or Changing A Three-Strikes Sentence
Working with an experienced criminal defense attorney is the first step to avoiding or correcting an overly harsh sentence under the three-strikes law. Our firm has successfully convinced courts to reduce or remove strikes from a client's record to prevent egregious penalties that violate "cruel and unusual punishment" protections guaranteed by the Eighth Amendment to the U.S. Constitution.
Under provisions outlined in Prop 57, we can also vigorously fight for the rights of nonviolent defendants serving three-strikes sentences to be declared eligible for parole. Our firm has a track record of success advocating for clients in Southern California and San Diego County. We are dedicated to protecting your rights while achieving the best possible outcome.
Disclaimer:
The answer is intended to be for informational purposes only. It should not be relied on as legal advice, nor construed as a form of attorney-client relationship.
Other answers about Drug & Alcohol Violations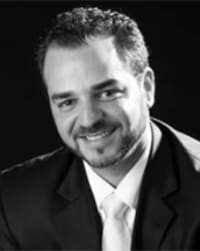 For anyone charged with a drug crime in Virginia, it's important to understand the difference between possession charges and distribution charges. …Sponsored answer by Kaveh Noorishad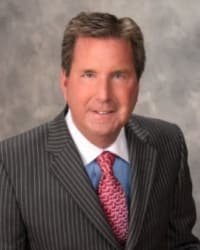 Whether or not you will be charged with simple possession or possession with intent to deliver largely depends on the weight. For example, in …Sponsored answer by John J. Waldron
In general, police violate your constitutional rights if they search your car without a valid reason or your permission. The Fourth Amendment to the …Sponsored answer by Michael Spano
Contact me
Required fields are marked with an asterisk (*).
To:

Alexander H. Fuqua
Super Lawyers:

Potential Client Inquiry