Can I be charged with a crime for selling drugs to a person who overdoses in Massachusetts?
Sponsored answer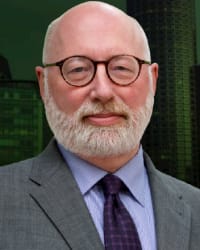 Contact me today
Answer
The unfortunate reality is that drug overdoses may lead to death. In some of these cases, prosecutors may try to invoke homicide laws such as involuntary manslaughter. This is a frightening tactic, but in Massachusetts you cannot be found guilty of involuntary manslaughter just for selling drugs to someone who then overdoses.
The Massachusetts Supreme Judicial Court made this point clear in 2019 with its ruling on our landmark case. This case involved a University of Massachusetts graduate student who had supplied an associate with drugs. The associate then overdosed, and the commonwealth raised charges of involuntary manslaughter. We successfully represented the student in the original trial and in the appeal. In the end, the Supreme Judicial Court stated that the commonwealth needed to prove more than the fact that the drugs led to an overdose. It would need to prove that the supplier had acted in a way that had been "wanton or reckless." Specifically, in that case, it meant the graduate student would have needed reason to suspect his conduct had a high likelihood of causing serious harm like overdose or death.
What is the appropriate response?
In many cases involving drug possession or distribution, it is possible the charges are flawed. Your first option may be to fight the charges, either to win at trial, get the charges dismissed or see them reduced. You want an attorney with experience who can properly examine and evaluate the prosecution's charges and evidence. It is important that you understand your rights and take every action to protect yourself from government overreach.
In some cases, the commonwealth may have enough evidence to win a conviction. In these cases, it is important that defendants make sure the court hears the whole story. Many of the people charged with the distribution of drugs like heroin or Fentanyl are users or addicts themselves. They start dealing while struggling with their own addictions, and the court should hear about the possibility for recovery. It takes a lot of resources to hold someone in prison. Those resources may be better spent on helping people recover from their addictions. An experienced attorney understands how to show how the proper resources can help these people recover. Those who take the right actions — and work with an attorney who presents the right arguments — may dramatically reduce their potential prison time. They may even start on the path to recovery while avoiding prison altogether.
Will my case go to trial?
It can be frightening to face drug charges, and it is even more frightening to face charges of involuntary manslaughter. A conviction for involuntary manslaughter can lead to as many as 20 years in prison. This means it is absolutely critical that you understand the charges and the evidence. It is ultimately up to you whether your case goes to trial.
Whether you push for a trial or look to negotiate the charges, you want counsel from someone who has successfully worked on similar cases. You want someone who knows how to move a jury with the facts and can help you navigate any media attention. In both cases, you would be well served to research similar cases online and see who has the experience you need.
Disclaimer:
The answer is intended to be for informational purposes only. It should not be relied on as legal advice, nor construed as a form of attorney-client relationship.
Other answers about Drug & Alcohol Violations
One of the most misunderstood aspects of Pennsylvania criminal law is the difference between felony level and misdemeanor level drug possession. …Sponsored answer by Matthew M. McClenahen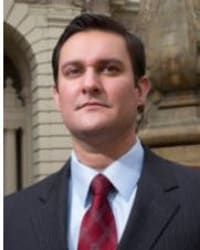 A strike is a violent or serious felony. A serious or violent felony is any offense causing severe bodily harm to another person. A strike can …Sponsored answer by Alexander H. Fuqua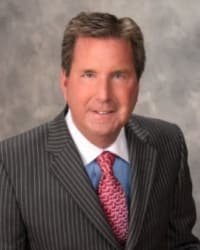 Whether or not you will be charged with simple possession or possession with intent to deliver largely depends on the weight. For example, in …Sponsored answer by John J. Waldron
Contact me
Required fields are marked with an asterisk (*).
To:

J. W. Carney, Jr.
Super Lawyers:

Potential Client Inquiry