Does A Police Officer Have The Right To Search My Car For Drugs In New York?
Sponsored answer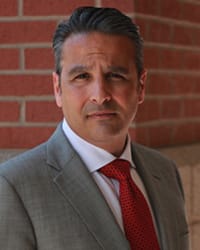 Contact me today
Answer
In general, police violate your constitutional rights if they search your car without a valid reason or your permission. The Fourth Amendment to the U.S. Constitution protects against unlawful search and seizure, including to your vehicle.
Police first have to suspect that you have committed a crime – such as a traffic violation – to make a traffic stop. But speeding or running a red light does not give them the right to search your car. They may ask for your permission, but the answer should be "no."
Vehicle Searches Can Occur Under Certain Circumstances
While the Fourth Amendment provides strong protections against illegal searches, courts typically give police more leeway to search a car compared to a home. Searches are generally allowed in the following situations:
The driver gives permission
The officer has probable cause to believe evidence of a crime exists
The officer thinks a search is necessary for their own protection
Police arrest the driver for a crime, such as DWI, and a search related to the arrest ensues
The officer has a valid search warrant
These circumstances fall under the so-called "automobile exception" to the Fourth Amendment, which lessens an individual's privacy rights while driving due to public safety concerns.
Understand Your Rights To Refuse A Search
If officers ask for permission to search your vehicle without a warrant, you can politely decline. Some officers will try to make you feel like you can't refuse, but it's your right to do so. If the officer insists on conducting a search despite your refusal, it's best not to argue and remain silent.
Under the exclusionary rule, law enforcement cannot use evidence obtained illegally against you if an officer searched your car without permission. However, if you consent to a search, you effectively waive your Fourth Amendment rights, and any evidence can likely be used in court.
Other Grounds For Vehicle Searches
In some cases, police officers claim they have probable cause to search a vehicle, overriding a driver's refusal. State and federal laws generally allow searches under exceptional circumstances, but restrictions apply. These instances include:
In plain view: Police can seize evidence inside a vehicle left in the sight of an officer, and a more thorough search can result.
Grabbable area: If the officer believes they are in danger or vehicle occupants act suspiciously, police can inspect the area where the occupants are sitting to search for weapons or ensure that evidence is not destroyed.
The Smell Of Marijuana Is No Longer Probable Cause
After New York legalized the use of recreational marijuana in April 2021, the smell of burnt or unburnt marijuana is no longer a legitimate reason for police officers to search vehicles. Changes in police procedures across New York resulted soon after.
In general, the revisions only allow searches when police suspect a driver is operating a vehicle under the influence of cannabis. However, officers may not search a car's trunk unless they have separate probable cause that evidence of a crime exists.
Protect Yourself From Illegal Searches
A significant number of drug charges result after a traffic stop in New York. First, officers can only stop you if they believe you have committed a crime, not because of your skin color, hairstyle or what you are wearing. But even a legitimate reason to pull you over doesn't automatically give them the right to search your car.
It is always advisable to refuse their search requests. If arrested, contact an experienced criminal defense attorney as soon as possible to examine all the evidence and determine whether an illegal search occurred and whether police had probable cause to stop you in the first place. Your lawyer will get the facts and build a case that protects your rights.
Disclaimer:
The answer is intended to be for informational purposes only. It should not be relied on as legal advice, nor construed as a form of attorney-client relationship.
Other answers about drug & alcohol violations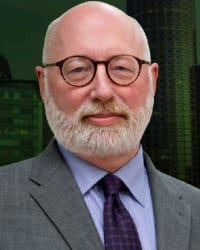 The unfortunate reality is that drug overdoses may lead to death. In some of these cases, prosecutors may try to invoke homicide laws such as …Sponsored answer by J. W. Carney, Jr.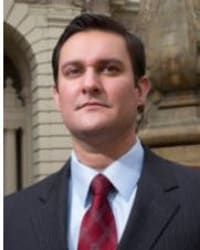 A strike is a violent or serious felony. A serious or violent felony is any offense causing severe bodily harm to another person. A strike can …Sponsored answer by Alexander H. Fuqua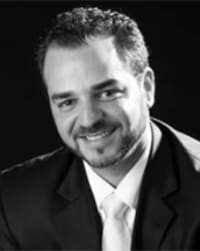 For anyone charged with a drug crime in Virginia, it's important to understand the difference between possession charges and distribution charges. …Sponsored answer by Kaveh Noorishad
Contact me
Required fields are marked with an asterisk (*).
To:

Michael Spano
Super Lawyers:

Potential Client Inquiry