What is the Difference Between Felony and Misdemeanor Drug Possession in Pennsylvania?
Sponsored answer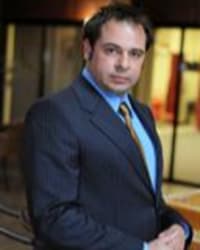 Contact me today
Answer
One of the most misunderstood aspects of Pennsylvania criminal law is the difference between felony level and misdemeanor level drug possession. Obviously, felonies are much more serious and carry greater potential penalties. Sometimes the distinction between a felony and misdemeanor is clear-cut.  Other times there is a gray area.
There is a common misconception that possessing a certain weight of a drug automatically makes it a felony. This may be true in other states, but not in Pennsylvania. Generally speaking, illegal drugs possessed for personal use are ALWAYS misdemeanors, regardless of the amount. Lawyers, cops and judges will often refer to possession for personal use as "simple possession," to distinguish it from "possession with intent to deliver" (PWID) or delivery of a controlled substance. PWID and delivery of a controlled substance are ALWAYS felonies, regardless of the amount. 
If you are caught selling a single gram of marijuana for $20, you will be charged with a felony.  By contrast, if you possess a quarter pound of marijuana exclusively for personal use with no intent to sell any of it, you are committing a misdemeanor under Pennsylvania law. The distinction between a misdemeanor and felony stems from whether one is a mere user or a seller. Like pretty much every government with prohibition laws, the drafters of Pennsylvania's drug laws believed that users should be treated more leniently than drug dealers.
 "Manufacturing" a controlled substance is ALWAYS a felony in Pennsylvania, even if a person intended to use the drugs all by himself. If you are a meth addict who knows how to cook your own meth, you are still committing a felony even if you have no intention of selling any of it. Under Pennsylvania law, you are committing the felony of "manufacture of marijuana," even if you have a single plant and were going to use it all by yourself. Pennsylvania law refers to growing marijuana as "manufacture" even though the more correct English term would be "cultivation."
If you share marijuana with friends, it is a misdemeanor. Thus, if you are passing a bowl around in a circle, it is just a misdemeanor. By contrast, sharing any drug other than marijuana is a felony under Pennsylvania law. Therefore, if you are sharing cocaine with a friend, and your friend dies of a cocaine-induced heart attack, you could be charged with drug delivery resulting in death, even though you did not sell him the cocaine.
A gray area arises when a person is caught in possession of illegal drugs, but the police have no direct evidence of any actual sales. In such situations, drug detectives will look at the "totality of the circumstances" in order to decide the appropriate level of charges. Likewise, if the case goes to trial, a judge or jury must also consider the "totality of the circumstances" to determine whether there is enough evidence to convict a defendant of simple possession or PWID.
The weight of an illegal drug is probably the biggest factor in determining a defendant's intent.  It is conceivable that a person could possess 8 ounces of weed for personal use, but this would be both unusual and unlikely. On the other hand, an ounce of marijuana would be a very normal amount for personal use, but an ounce of cocaine or heroin would normally be an amount associated with dealing.
How drugs are packaged is also an important factor the police will look at. If a person only has two ounces of marijuana, but they are divided into 16 eighth of an ounce bags, the police will see this as a sign of dealing, especially if they also find scales with marijuana residue on them and a large amount of cash.
The presence or absence of cash is also a factor the police consider.  If a defendant is caught with two ounces of marijuana divided into 16 bags, scales and $700 in cash in small bills, but the defendant has no job, the police are far more likely to charge felony PWID marijuana than in a case where a defendant has two ounces of cannabis in just two bags, no scales, and no large amount of cash.
"Owe sheets" are also indicia that someone is a dealer and not a mere user. The term "owe sheets" refers to written records of money owed to a drug dealer, but the term is often used to describe any written record of drug activity. Oftentimes, dealers will record how much they paid for drugs and how much they sold them for. Bigger dealers will sometimes front drugs to lower-level dealers, who can then pay for the drugs after they sell them. By contrast, no street-level dealer would ever front drugs to a user, especially an addictive drug like heroin. It is a cash and carry business. As Nancy Spungen famously quipped in the cult classic film "Sid and Nancy," "never trust a junkie."  
The presence or absence of "use paraphernalia" is also a factor. Almost everyone who sells marijuana also smokes it, but this is certainly not true of heroin dealers, at least the dealers who are making money and not just funding their own addiction. If a person possesses a large amount of heroin, but the police also find "the works" in his backpack, then the large amount of smack could be merely indicative of the severity of his addiction. Yet if a different person is caught with the exact same amount of heroin but along with scales and a large amount of cash in small bills and neither use-paraphernalia nor track marks on his arms, the police will probably assume he is a dealer.
If you are charged with or under investigation for a drug offense, it is crucial to speak with an experienced criminal defense lawyer. Ideally, you should hire a lawyer who regularly practices in the county where your charges arose. Drug cases are handled differently from county to county, based upon the beliefs and polices of prosecutors and judges. Accordingly, similar cases may be handled very differently in different counties.
Disclaimer:
The answer is intended to be for informational purposes only. It should not be relied on as legal advice, nor construed as a form of attorney-client relationship.
Other answers about Drug & Alcohol Violations
Marijuana is categorized as a Schedule I drug under the Pennsylvania Drug Device and Cosmetic Act, meaning that it has no legitimate medical use. It …Sponsored answer by Matthew M. McClenahen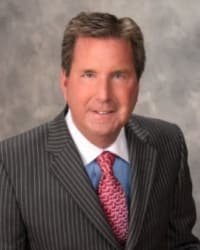 Whether or not you will be charged with simple possession or possession with intent to deliver largely depends on the weight. For example, in …Sponsored answer by John J. Waldron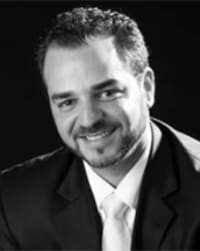 For anyone charged with a drug crime in Virginia, it's important to understand the difference between possession charges and distribution charges. …Sponsored answer by Kaveh Noorishad
Contact me
Required fields are marked with an asterisk (*).
To:

Matthew M. McClenahen
Super Lawyers:

Potential Client Inquiry