When Does Virginia Charge Someone With Illegal Distribution?
Sponsored answer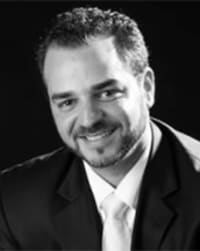 Contact me today
Answer
For anyone charged with a drug crime in Virginia, it's important to understand the difference between possession charges and distribution charges. The two are fundamentally different – an ocean apart in terms of potential penalties.
For example, if you think about something as simple as marijuana, it's legal for possession, but it's illegal to distribute it. So, it's important to understand the difference between possession and distribution, and that typically comes down to six factors: quantity, packaging, expert testimony, cash, paraphernalia and the absence of paraphernalia.
Quantity
This is a huge factor. If the quantity someone possesses is more than what authorities deem ordinary for personal use, those authorities will view that quantity as a sign the person intends distribute the drug.
However, it's important to remember that quantity alone does not equal an intent to distribute. Here, it's worth thinking about stores like Costco. If you go to Costco, you can't buy just one or two rolls of toilet paper. You have to buy the big packages of 36 or 48 rolls. And you do this because Costco offers low prices based on an economy of scale. When you buy in bulk, you get better rates.
The same principle sometimes applies with drugs. Someone might have one pound of marijuana. That's more than someone is legally allowed to own, but it doesn't mean the person intends to sell it.
Packaging
Prosecutors often point to individually packaged portions as evidence that someone intends to distribute a drug. If someone doesn't intend to sell the pound of marijuana, why would that person split it into individual packages that all contain a single ounce?
Again, appearances can be deceiving, and it's important to look at the real intent. That person might just want to divide the marijuana into a number of portions that are each, individually, legal to carry.
Expert Testimony
Prosecutors will often call upon the testimony from police officers and drug recognition experts. They'll ask these people to testify about what they found on someone's cellphone, Instagram or social media accounts. They'll talk about specific terms, or they'll say that, based on their experience, they have reason to believe that the person is in a high-crime area where drugs are typically bought and sold.
Of course, the defense to this argument is that simply spending time in a location does not mean someone is looking to sell drugs. There are other reasons for someone to spend time in an area. Perhaps the defendant lives or works in the area. Whatever the reason, a good attorney will look for the evidence to debunk the prosecution's claims.
Cash
Prosecutors will view a large amount of cash, or multiple transactions, as profits from sales. If a person has a couple thousand dollars in $20 bills and that person is caught with drugs, the commonwealth will just put those things together and call it distribution.
What good defense lawyers can do is look at the money and try to find the sources of those funds. If there's a legitimate explanation why that person had that much money on hand, we want to find it. Was it a family loan? Maybe the person had just gone to the bank. Whatever the reason, if a lawyer can legitimize the funds, that's a strong counter to the idea the money points to distribution.
Paraphernalia
Here, we're talking about paraphernalia consistent with distribution. Scales, grinders, baggies and other items that people use in support of distribution. At least, that's what the commonwealth would argue about finding such items alongside a stash of drugs.
However, it's also worth remembering that something like a scale is simply a way of determining whether you are, in fact, getting what you paid for. When you go to a Safeway or Wegmans and place your apples or grapes on a scale, you're checking to see what they weigh. You want to know what the person at the register is going to charge you.
Absence Of Paraphernalia
On the other hand, the commonwealth might look at the absence of certain paraphernalia as an indication that someone plans to sell. Here, the commonwealth would look for things like rolling paper or bongs. Or, they might look for rolled up bills for snorting cocaine or syringes for heroin.
Virginia Prosecutes Distributors Aggressively
Everyone knows our country has gone through, and is still suffering from, an opioid epidemic. Accordingly, the commonwealth is coming down hard on the people they suspect are fueling it. For a while, they were going hard after heroin, but now it's largely fentanyl.
The problem is that people suffer sports injuries or have surgeries and get fentanyl prescriptions. Then they get hooked on the stuff at the hospital. They come out of the hospital, and they're still in pain. They can't find a doctor to prescribe it, and they start purchasing it on the street. It's dangerous that way. It's deadly. It gets dressed up in Percocet pills. They're laced with fentanyl, and people who don't have a tolerance are dying because of the fentanyl.
This is a problem all the way around, but it's important to separate the people who are addicted and buying the drug from those who are selling it.
Possession And Distribution Charges Are Not Alike
Possession is still a felony offense, but if this is the first time someone is facing charges, there may be other options. There are programs people can engage in to correct the problem and get the charges dismissed.
But if the charges are for distribution, even as a first offense, it's very likely that same person will be doing some jail time. They're also looking at probation and all the other losses of liberty and opportunity that follow a felony conviction.
The commonwealth will charge someone with distribution when it thinks the evidence adds up that way. However, the prosecution's interpretation of the evidence isn't always correct. It's important to challenge each factor and reveal the truth, dismantling faulty assertions one by one.
Disclaimer:
The answer is intended to be for informational purposes only. It should not be relied on as legal advice, nor construed as a form of attorney-client relationship.
Other answers about Drug & Alcohol Violations
Marijuana is categorized as a Schedule I drug under the Pennsylvania Drug Device and Cosmetic Act, meaning that it has no legitimate medical use. It …Sponsored answer by Matthew M. McClenahen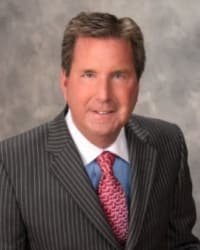 Whether or not you will be charged with simple possession or possession with intent to deliver largely depends on the weight. For example, in …Sponsored answer by John J. Waldron
One of the most misunderstood aspects of Pennsylvania criminal law is the difference between felony level and misdemeanor level drug possession. …Sponsored answer by Matthew M. McClenahen
Contact me
Required fields are marked with an asterisk (*).
To:

Kaveh Noorishad
Super Lawyers:

Potential Client Inquiry