How does a Conviction affect my professional license in the State of California?
Sponsored answer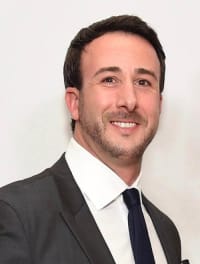 Contact me today
Answer
In the State of California, a conviction can have severe implications for your professional career.
Whether you are seeking a license from a professional licensing agency or already have a license from an agency, the conviction of a misdemeanor or felony can impact your ability to practice your chosen profession.
Traditionally, the law has held that a conviction must be "substantially related" to the practice of the profession in question to warrant disciplinary action. While each licensing agency has its own definition of substantial relationship, the law has developed such that most convictions can be considered related to a professional field, as they may reflect upon competency, trustworthiness, judgment, etc. For purposes of healthcare fields, Driving Under the Influence (DUI) is almost always considered substantially related, as are drug-related crimes.
For agencies that regulate healthcare, like the Board of Registered Nursing and Medical Board of California, or agencies that regulate more traditional business licenses, like the Departments of Real Estate and Insurance, having a conviction on your record may result in the following:
* Your obligation to report the conviction to the licensing agency. This may include, but is not limited to: (1) disclosure at the time of application, (2) upon renewal of a license, or (3) in some circumstances by an affirmative duty you have under the law to report the conviction within a specified timeframe. You will want to consult the law or an attorney to determine what affirmative obligations you have to report your conviction. Any time you are confronted with disclosing your conviction to a licensing agency, or having to provide information about the conviction, you may wish to seek the guidance from an attorney whose practice focuses on professional license defense. One of the biggest mistakes made by professionals is sharing too much information that may later be used against them by the agency to which they are making the disclosure.
* Denial of your application for licensure. If you receive a denial, you have the right to appeal the denial. You may wish to consult an attorney regarding your appeal options and be aware of the strict timeframes within which you must file your appeal. In many cases, a proper defense can result in the issuance of a license.
* Investigation by the licensing Board or agency.
* Discipline of a license that is already possessed. Discipline is initiated by the filing of an Accusation by the licensing agency. If you receive an Accusation, you should immediately consider consulting an attorney, as you will have a short period, sometimes as little as fifteen (15) days to respond to the agency and secure your right to defend yourself by filing a Notice of Defense.
These are just some of the consequences of obtaining a conviction. A skilled and knowledgeable professional licensing attorney will be able to provide you comprehensive information about how to protect your license career after receiving a conviction.
Expungement (Dismissal after Conviction)
You should be aware that the dismissal or expungement of your conviction (i.e., pursuant to Penal Code Section 1203 et. seq.) does not mean that you will avoid the consequences discussed above. Licensing agencies traditionally have the authority to deny or discipline a license even if the conviction has been dismissed or expunged. Nevertheless, expungement and dismissal can be an important element of rehabilitation and for your defense.
Infractions, Deferred Entry of Judgment and Criminal Diversion Programs
You should be aware that although a conviction of an infraction, or a conviction that is dismissed or deemed to not have occurred after the successful completion of a Deferred Entry of Judgment (DEJ) or Criminal Diversion Program (e.g., Penal Code 1000 or Prop 36), are not typically actionable by licensing agencies, there are exceptions to this rule, especially for healthcare-related agencies. In addition, while the law may forbid an agency to act in response to one of these events based upon a conviction in and of itself, licensing agencies may be permitted to investigate the underlying conduct and take action independent from any conviction or successfully completed DEJ or Criminal Diversion program.
In no way is the information contained in this article meant to be comprehensive. Of course, the law is complicated and there are always rights, obligations and remedies you may have when addressing your particular conviction, license and circumstance. You may wish to consult the laws and regulations that govern your profession. And, you may wish to consult an attorney like Scott J. Harris, Esq., who has participated in hundreds of professional licensing matters, both as a Deputy Attorney General who represented licensing agencies, and now as a respected defense attorney. You may learn more about Scott J. Harris, Esq., and the defense of your licensing matter and conviction by visiting www.sjharrislaw.com.
*This article may be considered an attorney ADVERTISEMENT by the California State Bar.
Disclaimer:
The answer is intended to be for informational purposes only. It should not be relied on as legal advice, nor construed as a form of attorney-client relationship.
Other answers about DUI/DWI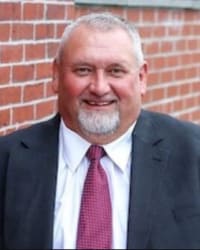 The short answer is yes. If a police officer pulls you over for drunk driving (called operating under the influence, or OUI, in Maine) and asks you …Sponsored answer by John Scott Webb
In 2004, Pennsylvania completely revamped its DUI laws, at the same time that it lowered the BAC (blood alcohol content) threshold to .08. These …Sponsored answer by Matthew M. McClenahen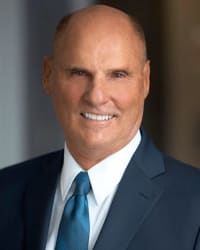 Yes. You can lose your driver's license in Minnesota (MN) because of a conviction to a DWI or DUI. You can also lose your license because of …Sponsored answer by Gerald A. Miller
Contact me
Required fields are marked with an asterisk (*).
To:

Scott J. Harris
Super Lawyers:

Potential Client Inquiry