Why Should I Hire A Lawyer To Defend Against A DUI Charge In Kansas?
Sponsored answer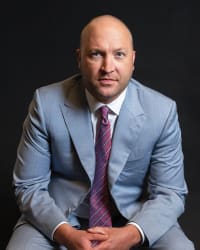 Contact me today
Answer
Under Kansas law, it is illegal to operate a motor vehicle with a blood alcohol content (BAC) or drug concentration of .08% or more, and devastating penalties can result for those convicted of driving under the influence (DUI).
Some people decide to represent themselves in these cases. However, Kansas DUI penalties are harsh, and even first-offenders face significant jail time and fines. An experienced DUI defense attorney can identify any legal issues that could reduce penalties or lead to a dismissal.
Kansas Penalties For DUI
Legal consequences for DUI convictions in Kansas depend upon the circumstances of each case, but potential penalties generally look like this:
First offense: Jail time from 48 hours to six months, fines up to $1,000, license suspension of 30 days and 180 days using an ignition interlock device (IID).
Second offense: Jail time from five days to 12 months, fines up to $1,750, license suspension of 12 months and one year using an IID.
Third offense: Jail time of 90 days to one year, fines up to $2,500, one-year license suspension and two years using an IID.
Penalties can sharply increase if your BAC is .15% or higher, and a third-offense DUI can be charged as a felony, depending upon when the first offenses happened. DUIs involving deaths and injuries can result in additional charges of aggravated battery and involuntary manslaughter.
Silence Is Golden If Suspected Of DUI
Seeing a police car's flashing lights can cause a sick feeling, especially for someone who's been drinking. It's important to know how to respond to officers. Here are some tips:
Pull over as quickly and safely as possible, turn off your ignition, remove any hats or sunglasses and place your hands on the steering wheel.
Comply with the officer's instructions but don't answer any questions. Be polite to the officer as exhibiting rude or aggressive behavior can result in additional charges.
Don't attempt to deny that you've been drinking or make excuses. The officer won't believe you, and anything you say can be used against you later.
If they place you under arrest, try to stay calm and politely ask to call an attorney. Don't agree to answer any questions until a lawyer is present.
Refusing DUI Testing
If you are pulled over during a traffic stop, all you must do is show police your license and registration. You do not have to answer their questions or agree to do field sobriety, breath or chemical tests.
However, under the state's "implied consent" law, your driver's license will likely be suspended for one year for refusing, and you may be forced to use an IID – up to four years if you have previous DUIs on your record.
In Kansas, prosecutors can also use that refusal against you in court, arguing that it's proof that you were impaired above the legal limit. In some instances, it may be advisable to submit to testing and have your lawyer contest the results, which are often flawed.
DUI Defense Strategies
Two of the most significant factors in DUI cases are test results and the officer's actions. A knowledgeable DUI defense lawyer builds a case scrutinizing every element involved in your arrest. Common defenses include:
Lack of probable cause: Police must have a valid reason to stop you in the first place, such as a traffic violation or an equipment malfunction, like a broken taillight.
Field sobriety protocols: Police must follow specific requirements in administering these tests. When they fail to follow these standards, evidence can be suppressed.
Improper testing: Breathalyzer results are often flawed and have been thrown out in thousands of cases across the country. Many times, officers improperly administer these tests, or devices are incorrectly calibrated.
Physical/medical limitations: Police often declare that someone failed a field sobriety test when the motorist has legitimate reasons, such as physical impairments, prescribed medications affecting their speech or balance or footwear malfunctions that make them appear unsteady.
Miranda violations: Police must inform you of your constitutional rights once arrested. Failure to do so can result in evidence being excluded or dismissed charges.
Protect Your Future
A DUI conviction can result in jail time, fines, driving restrictions and increased insurance premiums, as well as potential consequences for employment, housing and educational opportunities. Many experienced DUI defense attorneys offer free initial consultations to assess your case.
Even if charges against you aren't likely to be dropped and a conviction is possible, a knowledgeable attorney may be able to negotiate a diversion program agreement with prosecutors to protect your driving privileges and reduce the impact on your future.
Disclaimer:
The answer is intended to be for informational purposes only. It should not be relied on as legal advice, nor construed as a form of attorney-client relationship.
Other answers about DUI/DWI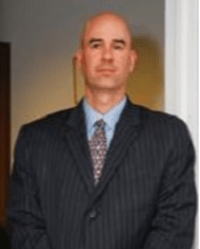 Whether you lose your driver's license depends largely on whether this is your first DUI or if you have any prior DUI convictions. Typically, for a …Sponsored answer by Eugene L. Souder, Jr.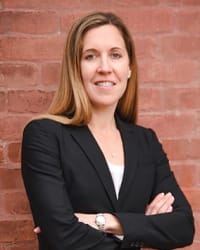 When pulled over for a DUI in Rhode Island, dozens of worries swim through a driver's head. The stigma of a DUI conviction is well known, and a …Sponsored answer by Stefanie A. Murphy
In 2004, Pennsylvania completely revamped its DUI laws, at the same time that it lowered the BAC (blood alcohol content) threshold to .08. These …Sponsored answer by Matthew M. McClenahen
Contact me
Required fields are marked with an asterisk (*).
To:

Jonathan W. McConnell
Super Lawyers:

Potential Client Inquiry