Will I Lose My Driver's License After a Maryland DUI?
Sponsored answer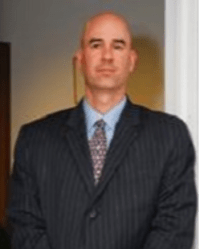 Contact me today
Answer
Whether you lose your driver's license depends largely on whether this is your first DUI or if you have any prior DUI convictions. Typically, for a first DUI, you will be able to retain your license in some fashion, although you will likely face restrictions.
Additionally, if this is a first DUI, there are two different potential hearings that you can have. There's a hearing at the courthouse for the criminal component. But there's also a potential hearing at the Motor Vehicle Administration (MVA) for any potential administrative concerns. It's not the court that might suspend your license. That would happen at the MVA. In fact, the court could find you not guilty, and the MVA could still suspend your license. The two decisions are totally separate.
It's Important to Act Quickly
It's very important to speak to an attorney immediately after you've been arrested. Part of the reason is that you face some tight time constraints on requesting an MVA hearing.
When you're arrested, the police confiscate your license and give you a piece of paper. This paper is a temporary license that allows you to drive for 45 days. If you want to schedule an MVA hearing before this temporary license expires, you need to request it within 10 days of your arrest.
You have 30 days from your arrest to request an MVA hearing, but if you don't place your request within 10 days, there's no guarantee you'll have your hearing before your temporary license expires. Then you're out of luck.
You Will Face Some Restrictions
Even though you will typically retain your license after a first DUI, you will likely face one of two common restrictions. These depend on whether you refused a breathalyzer test and on the results of your breathalyzer test if you took one:
You could have your license reinstated but have to use an interlock ignition (blow-and-go) device.
You could drive with a restricted license that you could only use for a very limited number of reasons: work, school, medical appointments and alcohol education. Nothing else.
There are some cases in which you might be able to fully reinstate your license at the MVA hearing, but these are less common.
Some Cases Require Greater Urgency
Things change if you've had a prior DUI conviction or if you have a CDL. These factors quickly make the DUI charges more serious and make it even more important to speak to an attorney right away.
Prior DUI convictions can trigger enhanced penalties in the criminal court and may very well lead the MVA to suspend your license outright. It might also refer you to the medical advisory board.
If you have a CDL, a DUI charge puts that CDL immediately at risk. It's very challenging for anyone to retain their CDL without skilled counsel.
You Have to Take the Initiative
After a DUI arrest, you need to act if you want to keep your options open. It's your job to request an MVA hearing, and you have to request it within 10 days of your arrest to guarantee you get your hearing before your temporary license expires.
That doesn't leave you a lot of time to weigh your options. If you want to make informed decisions, you want to contact an attorney as soon as possible.
Disclaimer:
The answer is intended to be for informational purposes only. It should not be relied on as legal advice, nor construed as a form of attorney-client relationship.
Other answers about DUI/DWI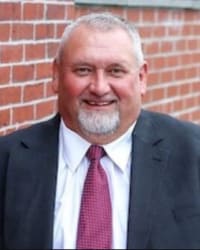 The short answer is yes. If a police officer pulls you over for drunk driving (called operating under the influence, or OUI, in Maine) and asks you …Sponsored answer by John Scott Webb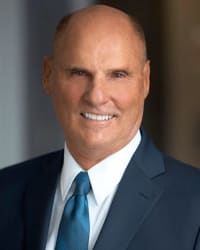 Yes. You can lose your driver's license in Minnesota (MN) because of a conviction to a DWI or DUI. You can also lose your license because of …Sponsored answer by Gerald A. Miller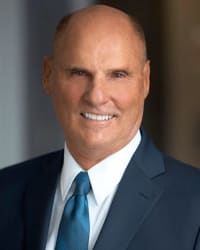 Possibly. Every DUI or DWI carries the possibility of a jail sentence. There are general guidelines that judges and prosecutors must follow, but …Sponsored answer by Gerald A. Miller
Contact me
Required fields are marked with an asterisk (*).
To:

Eugene L. Souder, Jr.
Super Lawyers:

Potential Client Inquiry