How do I get my license back after a DWI in New Hampshire?
Sponsored answer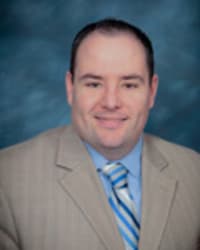 Contact me today
Answer
A recent study by the Centers for Disease Control and Prevention estimated that 130 million Americans drive impaired at least once a year. It also reported that over one million people are arrested every year for driving under the influence. About 30 people die every day in DUI-related accidents.
Statistics for New Hampshire are troubling too. There are almost 5,000 DUI arrests in the Granite State annually, which is higher than the national average. The state takes impaired driving seriously. Once you are arrested and lose your license (and depending on the details of your case), there are barriers that make it difficult to get your license back.
Mandatory license suspension (based on the number of convictions within 10 years) for drivers aged 21 and over:
First offense: Nine months to two years
Second: Three years
Third: Lifetime (application for reinstatement will be allowed after five years)
Implied consent and Zero tolerance Rules
If you drive on the state's roads, you are subject to implied consent laws. Just by driving here, you agree to field sobriety tests and chemical tests that determine impairment. You cannot refuse tests if an officer has reasonable suspicion that you are driving under the influence.
If you refuse, you face automatic license suspension. Test refusal can lead to a 180-day suspension for first-time offenders and two years if you have DUI convictions or previous test refusals on your record.
There is also a zero-tolerance policy for underage drivers. The blood alcohol concentration limit for adults is 0.08. If you are 20 years old or younger, BAC is 0.02. A conviction for underage drivers includes mandatory license suspension. First-time offenders lose their license for 20 days; two-time offenders cannot drive for 45 days; and third offenses carry a 90-day suspension. The final determination of the suspension will be made by the Bureau of Hearings.
Your license impacts Your Life
If you lost your license after a DUI, you are probably concerned about maintaining your life. You need to drive to get to work, get groceries, take your kids to school and go to medical appointments. You depend on your driver's license to maintain your lifestyle.
New Hampshire has some of the most severe penalties in the country. However, there are legal avenues to challenge your license suspension. Your first option is to request an administrative hearing, which is usually scheduled within 30 days of your suspension. This allows you to challenge the ruling.
Administrative hearings
In the hearing, you can question the validity of your arrest. Did the officer have a legitimate reason to stop your car? Was there reasonable suspicion that made tests allowable? Did the officer read you your rights? Was there an illegal search and seizure that impacted your arrest? Those are things that could make your DUI arrest illegal.
However, you will not be allowed to argue why you should be allowed to keep your license. It might seem like those things are relevant, but this is a legal hearing and the legal arguments will determine if your license suspension is justified. If there was no legal reason for the arrest, your license suspension could be canceled.
You also need to understand that the results of these hearings will not impact your criminal case.
There Are Requirements To Restore Your Driver's License After A DUI
Once your license has been suspended, you will have to follow steps to have it restored.
You might be required to complete:
Alcohol/drug abuse screening (if the screening determines abuse issues, you might have to undergo substance abuse counseling)
Department of Health and Human Services administered driver's education programs (you will be required to submit a certificate of completion)
Administrative fees ($100 for a driver's license and a commercial driver's license; $50 for an underage license)
Insurance documentation (proving you are insured to drive)
Ignition Interlock Could Be An Option For Aggravated/Repeat DUI's
There is a device, Ignition Interlock, that can be installed on vehicles. They require a driver to blow into it to determine if there is alcohol on their breath before it allows the vehicle to start. Anyone convicted of aggravated or repeat offenses are required to have this device on their car for a minimum of 12 months and up to two years. If they do not allow this device to be installed, they will not be allowed to have their license reinstated.
An Experienced DUI Attorney Can Assist You
Your attempt to get your license back after a DUI will depend on the details of your case. It is best not to address your case alone. No attorney can guarantee you will be able to get your license restored. However, an experienced lawyer can be your ally if you are trying to overcome New Hampshire's serious DUI laws and license reinstatement limitations.
Disclaimer:
The answer is intended to be for informational purposes only. It should not be relied on as legal advice, nor construed as a form of attorney-client relationship.
Other answers about DUI/DWI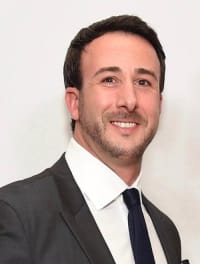 In the State of California, a conviction can have severe implications for your professional career.Whether you are seeking a license from a …Sponsored answer by Scott J. Harris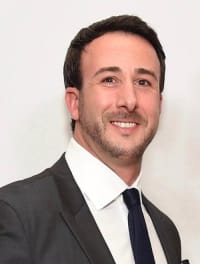 Can a Driving Under the Influence (DUI) conviction affect my professional license?Driving Under the Influence (DUI) has consequences that many of us …Sponsored answer by Scott J. Harris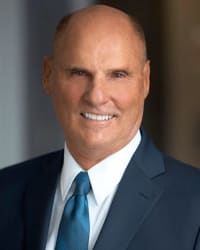 Possibly. Every DUI or DWI carries the possibility of a jail sentence. There are general guidelines that judges and prosecutors must follow, but …Sponsored answer by Gerald A. Miller
Contact me
Required fields are marked with an asterisk (*).
To:

Nicholas C. Howie
Super Lawyers:

Potential Client Inquiry