What are the penalties for DUI in Rhode Island?
Sponsored answer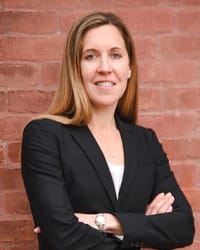 Contact me today
Answer
When pulled over for a DUI in Rhode Island, dozens of worries swim through a driver's head. The stigma of a DUI conviction is well known, and a driver may worry about everything from license revocation to jail time. From the initial pull over to the first court date, it's overwhelming.
It's also easy to feel as though there is nothing that can prevent the inevitable penalties. But with the service of a legal professional, there can be help and hope. A legal professional will be able to look at the facts of a case objectively, and, if they have a track record of handling DUI cases, they can examine the angles of a case and determine how to negotiate and prevent penalties.
Penalties: Jail time
While a second DUI offense brings mandatory jail time, drivers can rest easy knowing that often, first offense DUIs do not. This could change depending on the circumstances of the DUI.
Penalties: License revocation
For a DUI, drivers can face anywhere from a three- to 18-month license revocation.
This range covers a number of factors, depending on how straightforward the DUI is. Added factors like blowing twice the legal limit or if the blood alcohol content (BAC) is unknown (which plays into a refusal charge, which we'll touch on later).
While a license can be taken away, it can be replaced by a hardship license while the DUI case is in process. A hardship license allows the drivers to travel for:
Medical purposes
Day care and child activities
Work-related purposes
Generally, a court will put in place certain restrictions that define permittable travel. For instance, they may grant a parent the hour of 8-9 a.m. to drop their child off at child care. Obviously, life throws curveballs that make abiding by a strict schedule more difficult. A court generally will be more lenient for a legitimate excuse. Both in setting up and justifying time spent, the more specific the information regarding the schedule, the better. If a driver uses a work vehicle, they'll typically be allowed to drive for the entirety of the workday. All of this will depend on how laid back a judge is.
Hardship licenses generally last 30-90 days. After that, drivers will rely on an interlock device or a combination of that with a hardship license. This is pending case resolution, and upon it, the driver is once again able to drive 24 hours a day.
The interlock device comes at the driver's expense through an account set up with a Rhode Island company. Proper installation will yield a certificate that the driver will present to the court.
Penalties: Fines
A "run-of-the-mill" DUI typically garners a fee of $100 to $300. However, there are numerous caveats that could push that fine up significantly. This happens when someone registers a significantly higher reading, or their DUI yields damage of some sort.
In addition, a DUI may have a fixed price, but that isn't where the financial side ends. From ride-share fees in traveling to court to mandatory assessment fees, DUI school or alcohol counseling, plus the interlock systems, the costs add up fast. Just because a driver doesn't balk at initial estimates doesn't mean the price tag won't jump to uncomfortable heights. In addition, one of the hidden costs of a DUI is that a driver can't plead to a refusal or a DUI and have less than $800 that they owe.
Penalties: Refusal charges
A refusal charge refers to a driver refusing a sobriety test. While a DUI is a criminal conviction, a refusal charge is a civil one. Prior refusals can affect a DUI's fine. Both a refusal and a DUI charge can be running at the same time, but judicated in two different courts. For refusals, a court can also take away a license right away, while with a DUI, a driver gets due process.
An extra note: After a driver gets released from their arrest, they can benefit from getting their own blood test. Rhode Island allows it, and it's a requirement for police to ask if it's wanted.
Getting help
As stated before, getting an attorney can provide an immense help and positive difference in a DUI case. No matter how simple a DUI may seem, the hardships it can create in someone's life are numerous. Speaking to a lawyer is especially critical for a driver who finds themselves facing a refusal charge. The sooner a legal professional can step in, the sooner they can begin to help reduce the negative impacts. They can help set up an interlock device and get ready for the first court date and beyond. Sometimes court dates are 10 days out, and sometimes they're five. Not coming to court fully prepared could be devastating, as the fate of one's license is determined. Waiting until help is desperately needed could mean that certain sacrifices are hard to walk back. Even ones that could've easily been avoided.
Disclaimer:
The answer is intended to be for informational purposes only. It should not be relied on as legal advice, nor construed as a form of attorney-client relationship.
Other answers about DUI/DWI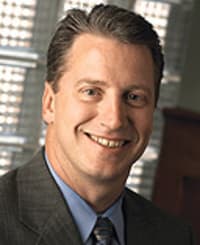 In Ohio, operating a vehicle while under the influence (OVI) of alcohol is a serious crime. In fact, most persons who are arrested for this crime are …Sponsored answer by Jon J. Saia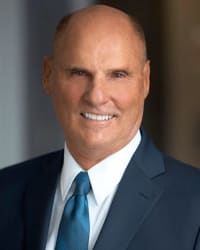 Yes. A Commercial Driver's License (CDL), Class A, Class B, and Class C driver's license will be affected by a conviction. It'll be affected, …Sponsored answer by Gerald A. Miller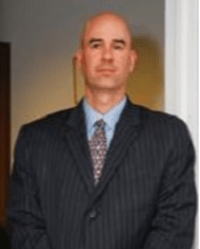 Whether you lose your driver's license depends largely on whether this is your first DUI or if you have any prior DUI convictions. Typically, for a …Sponsored answer by Eugene L. Souder, Jr.
Contact me
Required fields are marked with an asterisk (*).
To:

Stefanie A. Murphy
Super Lawyers:

Potential Client Inquiry