How Can I Beat DUI Charges In Virginia?
Sponsored answer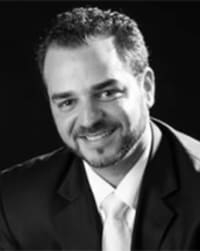 Contact me today
Answer
Generally speaking, there are three common ways to beat DUI charges. One is to challenge the validity of the stop. The second is to challenge the evidence for the arrest. The third is to challenge the results of the breath test machine.
There are other legal and technical arguments outside of these challenges, but these are the basics. They're the most common, and there's a lot to unpack with each of them
Challenging The Validity Of The Stop
If the officer had no valid reason to pull you over, the stop and everything that flows from it becomes invalid.
To pull over a driver, an officer needs a reasonable suspicion of criminal activity. What this means is the officer needs to observe activities that reasonable people might agree are indicative of criminal activities. Often, an officer will claim someone was swerving, speeding, driving too slowly, failing to signal turns or doing any number of things. Sometimes, an officer will follow someone for miles and miles until that driver makes a mistake, and then the officer will pull them over.
Whatever the reason, the officer needs to have a reasonable suspicion of criminal activity. It's not enough for an officer to pull you over on a "hunch." The question of what is actually reasonable is often decided in court. Swerving back-and-forth between lanes might be grounds for an officer to pull you over, but momentarily drifting into the next lane before you complete a turn may not be.
As an example, an officer might pull you over because he says your headlight was "defective." But what does defective mean, here? You might point out that the headlight was working, and the officer might say it was at the wrong angle. Is that enough of a reason to pull you over? That's often something you can challenge in court.
If you go on to win that challenge, then the officer had no right to stop you. If the officer had no right to stop you, then anything that follows that stop is going to be inadmissible in court. That includes any field sobriety tests, blood alcohol tests, breath alcohol tests and so forth. This typically leads to the dismissal of your case because there's no longer any evidence the prosecution can use against you.
Challenging The Evidence For The Arrest
The second point is that an officer has to have probable cause to initiate an arrest. What this means is that they need to have enough evidence that a reasonable person would agree it's more probable than not that you were committing a crime. Specifically, for a DUI, the officer needs to have reason to believe not only that you were intoxicated but that you were driving under the influence.
What the officer uses to get to probable cause includes your:
Driving behavior
Mannerisms
Disposition
Speech
Muscular movement
General appearance
Behavior
After the stop, the officer will invariably ask that you perform "field sobriety tests." Here, it's really important to think about how these field sobriety tests were designed. Officers use several different tests to determine if someone is under the influence of drugs or alcohol:
The horizontal gaze nystagmus (HGN) test is generally inadmissible in Virginia because expert testimony is needed to lay the proper evidentiary foundation to admit analysis of the officer's observations
The second test is nine steps, heel-to-toe, then turn and walk back nine steps, counting the whole time
Another test is a one-legged stand, with your hands at your side, as you count slowly to 30
Importantly, the officers will never use these tests to find evidence of your sobriety. They're only looking for failures that might show you're not sober, and there are plenty of reasons sober people can fail these tests. You might just have bad balance. The road might be uneven, and the night might be windy. In the end, these tests are voluntary, and you should never take them.
Likewise, the preliminary breath test is also voluntary. Any officer who wishes to give you a preliminary breath test is supposed to read you a disclaimer about your rights, stating that it's voluntary and that it cannot be used against you in the prosecution of your case. Maybe the prosecution cannot use it against you in court, but the officer can use it as probable cause. If anyone asks you to take a voluntary breath test, your answer should always be, "No." You don't need to give anyone a reason to arrest you.
All these things can add up, and the officer can use them as reasons to arrest you. The more evidence, the more likely the officer will feel there's probable cause.
Of course, this evidence isn't always rock solid. A lot of it is subjective, and our job as lawyers is to challenge the evidence. If you take a momentary hop during a field sobriety test or stumble because you slip on loose gravel, that doesn't mean you're intoxicated. If you struggle to recite the ABC's or count backwards because English isn't your first language, that's different from being intoxicated.
Challenging The Breath Test Results
There are ways to challenge breath tests beyond simply attacking the calibration. There are steps the officer has to take before administering the test. For example, one step includes a 20-minute observation period whereby the officer needs to observe you for at least 20 minutes to make sure you do not burp, belch or vomit. The test is supposed to measure deep lung air, and not the alcohol in your mouth air. If you're burping or belching, that air comes up, and you end up with a much higher or elevated blood alcohol content.
There are technical arguments based on your metabolism, medications or foods, but these are scientific arguments that generally require the expert testimony of a toxicologist. The arguments are often valid, but they also require overcoming some additional hurdles.
The Best Strategy Depends On The Circumstances
Those are the three main strategies for challenging a DUI charge in Virginia, but the question of which is best will depend on the case. Accordingly, you want your attorney to listen carefully and perform a careful review of the evidence. It takes a trained eye to recognize any flaws in the prosecution's case. That's why a lot of people plead guilty because they believe they don't have a chance to successfully test the evidence against them. But, a lot of the pieces in a successful defense aren't the sorts of things people other than lawyers typically notice.
A DUI conviction can carry serious long-term consequences, so you don't necessarily want to accept a conviction without exploring your options. It's typically worth the time to get a good, thorough review of the facts.
Disclaimer:
The answer is intended to be for informational purposes only. It should not be relied on as legal advice, nor construed as a form of attorney-client relationship.
Other answers about DUI/DWI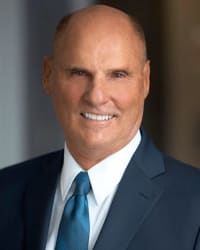 Yes. You can lose your driver's license in Minnesota (MN) because of a conviction to a DWI or DUI. You can also lose your license because of …Sponsored answer by Gerald A. Miller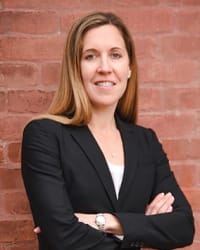 When pulled over for a DUI in Rhode Island, dozens of worries swim through a driver's head. The stigma of a DUI conviction is well known, and a …Sponsored answer by Stefanie A. Murphy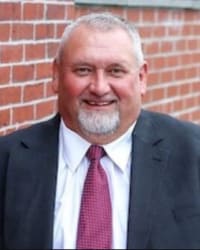 The short answer is yes. If a police officer pulls you over for drunk driving (called operating under the influence, or OUI, in Maine) and asks you …Sponsored answer by John Scott Webb
Contact me
Required fields are marked with an asterisk (*).
To:

Kaveh Noorishad
Super Lawyers:

Potential Client Inquiry