How does Pennsylvania law protect my child from school bullying?
Sponsored answer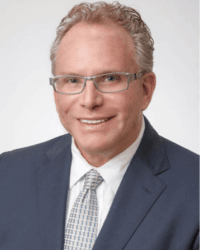 Contact me today
Answer
How we define the act of bullying in a school setting has changed greatly in the past 30 years, as have the tools that bullies use to torment their victims. Social media, for example, has made it possible to broadcast hurtful and damaging items across the internet. Fortunately, landmark legal cases have motivated Pennsylvania lawmakers to pass comprehensive anti-bullying laws.
State law now requires accusations of bullying to be investigated by an independent tribunal, which does not include the alleged bully (and could include a teacher or school official) or the victim. A tribunal could consist of the principal, a parent not involved in the case, a school board member and a psychologist for the school district. Each school district has had to adopt definitions of what constitutes bullying and the disciplinary consequences for violating its anti-bullying policy. Districts are also required to provide mandatory training for all school employees on school safety and security that include information on bullying and suicide prevention.
If your child is bullied and the physical or emotional damage is extensive, it is important to hire a lawyer familiar with educational law in Pennsylvania. If they are brought in to represent your family early in an investigation, they may be able to involve law enforcement if criminal conduct has occurred. If an institution has attempted to cover up the damage that has been caused, civil lawsuits may be filed to demonstrate both the dishonesty and the failure of the institution to protect the student. Litigation victories, especially if the settlement or trial award to the student is substantial, often force an institution and/or their peers (including private schools) to develop policies that provide training in recognizing bullying behavior and define consequences for the perpetrators.
Beyond Pennsylvania's legal system, there are federal laws that address certain types of bullying based upon discrimination of a student who is considered part of a protected class, such as race, sex, religion, national origin or disability status. LGBT students who are bullied may be covered by parts of the Civil Rights Act that relate to sex-based discrimination. Other federal civil rights laws that may have been violated if a school fails to respond appropriately to harassment of students based on a protected class include:
Title IX of the Education Amendments of 1972
Titles II and III of the Americans with Disabilities Act
Title IX of the Education Amendments of 1972
Section 504 of the Rehabilitation Act of 1973
Title IV and Title VI of the Civil Rights Act of 1964
The Individuals with Disabilities Education Act (IDEA)
Cases that involve the harassment of students who are members of protected classes must be tried in federal court. If a case has merit, the chances of a successful outcome are often quite good.
Bullying has been demonstrated to produce lifelong negative consequences for victims, so a lawyer representing the family of a bullied student should be knowledgeable about resources and support that can minimize the impact of the assault. They can provide referrals that can help begin the healing process before the legal aspects of the case are worked out.
Many students do not report being bullied, out of fear of retribution or out of shame. Parents should be aware of signs of potential bullying, which include:
Fear of going to school
Excessive isolation
Depression
Unexplained physical injuries
Difficulty sleeping or nightmares
Declining grades and a lack of interest in school
Bullying is unfortunately a reality for many Pennsylvania students. It can happen to anyone. Talking to your children if you are concerned they may be a target for bullies is the crucial first step to rectifying the situation.
Disclaimer:
The answer is intended to be for informational purposes only. It should not be relied on as legal advice, nor construed as a form of attorney-client relationship.
Contact me
Required fields are marked with an asterisk (*).
To:

Jay L. Edelstein
Super Lawyers:

Potential Client Inquiry