Can I Sue An Assisted Living Facility For Elder Abuse In Florida?
Sponsored answer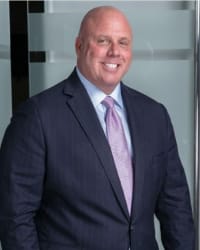 Contact me today
Answer
Yes, you can sue an assisted living facility (ALF) when the staff's abuse or negligence cause harm to an elderly resident.
From physical abuse to sexual abuse to emotional abuse to financial abuse, assisted living facility abuse takes many forms. The abuse may be committed by assisted living facility staff. For example, a staff member may slap or otherwise physically attack a resident. A staff member may also use restraints excessively. Abusive language and theft may be considered abuse as well.
Keep in mind that not all abuse is committed by assisted living facility staff. Other residents or even visitors to the facility may commit abuse. However, it is the duty of the assisted living facility to protect residents from these abusive parties, so the facility may still be held accountable.
While abuse is a serious problem, the more common issue is neglect. This is when assisted living facilities do not deliver the necessary care and attention, often due to understaffing or poorly trained staff. Some of the forms that assisted living facility neglect take include:
Bedsores from failing to move an elderly person
Broken bones or other injuries suffered in falls due to failing to monitor
Malnutrition or dehydration due to failing to feed or provide water
Death from failing to treat or call in doctors for medical issues
Identifying Abuse And Neglect
Elder abuse and neglect is not always immediately obvious in assisted living facilities, so questions should be asked or an investigation should be launched when unexplained injuries or other issues appear. Be aware that the staff and management at assisted living facilities may not be willing to admit wrongdoing. They may say that something was a mere accident, when in truth it was an accident that should have been prevented. Facilities may be held accountable for these accidents.
Bedsores, bruises, broken hips and broken bones are all visible signs that there may be issues. However, elder abuse and neglect does not always present such clear signs, and the victims may suffer from dementia, Alzheimer's or other conditions that may prevent them from explaining what occurred. Loved ones should look for sudden depression, silence or fear of people. Those are good reasons to begin asking questions and potentially call upon an attorney to pursue a deeper investigation.
Suing An ALF For Compensation For Medical Bills And More
In a lawsuit for assisted living facility abuse or neglect, you can seek compensation for:
Medical expenses: This includes all medical bills that have already accrued due to the careless actions of the facility, as well as any future medical bills such as those for physical therapy, surgery or follow-up doctor appointments. This is considered an economic damage.
Pain and suffering: This includes the pain and suffering the elderly person suffered as a result of the abuse or neglect in the assisted living facility. This is considered a noneconomic damage and it can be much more difficult to calculate than economic damages such as medical bills. It is very important and should not be overlooked, however, because it can actually amount to more than the compensation for medical bills.
Funeral expenses: In the event that the assisted living facility's actions led to the death of an elderly person, family members may pursue a wrongful death claim for funeral expenses, as well as compensation for loss of support and services; loss of companionship, instruction and guidance; and mental anguish and suffering.
An attorney experienced in assisted living facility abuse and neglect claims can calculate full and fair compensation and pursue a claim to obtain the maximum value in your case.
Disclaimer:
The answer is intended to be for informational purposes only. It should not be relied on as legal advice, nor construed as a form of attorney-client relationship.
Other answers about Elder Law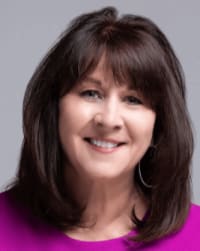 One question we often receive from clients and other attorneys is how to protect at least some of a person's assets when the person must be …Sponsored answer by M. Brigid Fernandez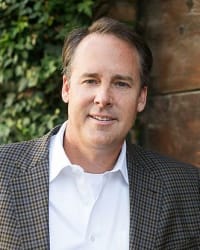 Yes. In California, there are several types of will and trust fraud. One common type of trust fraud involves a situation where the trustee engages in …Sponsored answer by Joel R. Bryant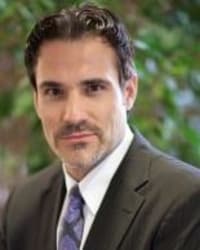 A guardianship case is started by the filing of a Petition for the Appointment of a Guardian for an Incapacitated Person by the petitioner in the …Sponsored answer by Marco Chayet
Contact me
Required fields are marked with an asterisk (*).
To:

William A. Dean
Super Lawyers:

Potential Client Inquiry