If my loved one was injured or died in a Minnesota nursing home or assisted living facility, what can I do?
Sponsored answer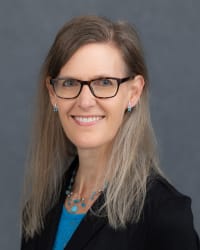 Contact me today
Answer
When a loved one has suffered injury or death due to elder abuse or neglect at a long-term care facility meant to care for him or her, it often creates a whirlwind of emotions for all those involved. It is not uncommon for the injured parties and their loved ones to feel confused with nowhere to turn for answers. If you or your loved one have suffered abuse or neglect while residing in a long-term care facility, such as a nursing home or assisted living facility, know that you are not alone. There are several possible options for accountability and addressing harm. The direction you take will depend on your circumstances. 
Such options can be separated into four main categories, which are not exclusive and may all occur at the same time. You may pursue advocacy, administrative, criminal or civil legal processes as you move forward. 
1. Advocacy: Many injured parties or their loved ones are passionate about preventing similar harm from happening to someone else. Legal remedies may be less than satisfying, but no one can take away your story. Connect with advocacy organizations in your area, such as Elder Voice Family Advocates, to lend your voice and your hand to efforts to improve care and prevent harm. You may also wish to connect with elder abuse resources, such as through the Minnesota Elder Justice Center.
2. Administrative: State agencies or professional boards investigate misconduct related to suspected abuse, neglect or financial exploitation of a vulnerable adult. Have you contacted an abuse hotline to report suspected maltreatment, such as the Minnesota Adult Abuse Reporting Center? What are the professional boards that regulate medical professionals in your state? Use as much detail as possible when making a report. As with all remedies, gather records, documents or video evidence when reporting suspected maltreatment or professional negligence.
3. Criminal: In everyday life, if you encounter theft, abuse or other criminal conduct, you would likely call the police to file a report. The same goes when you or a loved one suffers abuse in a long-term care facility. Filing a police report is often the first step when seeking accountability for harm. While you cannot bring a criminal charge, you can tell others who may. Consider any evidence you may be able to provide, such as witness testimony, documents or video footage. Also consider having your loved examined by a family doctor to determine his or her physical condition.
4. Civil: While administrative and criminal remedies are carried out by other parties and are largely out of your hands, civil claims may be brought by the injured party or his or her authorized representative. An injury or death claim may be supportable, but civil claims against medical providers can be complex. Consulting with an attorney may be necessary. You can take several steps that may be helpful, including writing down your firsthand knowledge of the abuse or neglect, making a follow-up appointment with a doctor or gathering records. Remember, in Minnesota, you have the right to place a camera in the resident's room, and a process exists for proper placement. While difficult to think about, consider taking photographs of suspicious bruising, sores and poor living conditions to document harm. 
Special Considerations in a Wrongful Death Claim 
Lawsuits for wrongful death can become quite complicated. There must be a trustee appointed in Minnesota, and the process is often long and drawn out. You cannot immediately start a lawsuit on someone else's behalf, even if you were the power of attorney or health care agent while the injured party was living. It may be difficult, for example, to obtain the necessary medical records because of medical privacy laws. Other legal considerations may arise, including the limited lifespans of those living in senior care facilities and the involvement of additional family members. 
The circumstances surrounding elder abuse and neglect are tragic and difficult. Whatever your situation, it is essential to talk to an attorney who is familiar with these types of claims. They will be able to guide you through the process and make sure you are doing all you can to seek accountability for harm and be a voice for someone who may not have had a voice when experiencing injury or death in a nursing home or assisted living setting.
Disclaimer:
The answer is intended to be for informational purposes only. It should not be relied on as legal advice, nor construed as a form of attorney-client relationship.
Other answers about elder law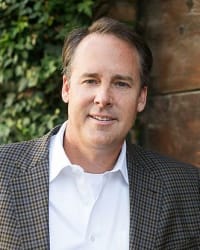 Yes. In California, there are several types of will and trust fraud. One common type of trust fraud involves a situation where the trustee engages in …Sponsored answer by Joel R. Bryant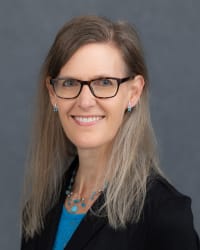 When a loved one has suffered injury or death due to elder abuse or neglect at a long-term care facility meant to care for him or her, it often …Sponsored answer by Suzanne M. Scheller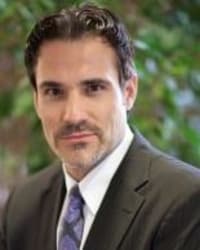 Probate is the legal process under which an estate is established to disperse the decedent's assets through his or her Will, or through the state …Sponsored answer by Marco Chayet
Contact me
Required fields are marked with an asterisk (*).
To:

Suzanne M. Scheller
Super Lawyers:

Potential Client Inquiry