How do I know if I have an employment law case in California?
Sponsored answer
Contact me today
Answer
This is a high-level question that involves a few categories of employment law, including wrongful termination, retaliation, discrimination and harassment, depending on your situation.
If you have been fired from your job, were refused a promotion or suffered other indignities in your workplace, it is important to look at the reasoning behind it. In general, employment law cases fall into the categories of discrimination, harassment and retaliation. While there is occasional overlap between these categories, generally, they are distinct from each other.
Discrimination
Discrimination cases involve violations against people who are included in a protected class. The protected classes include race, age, sexual orientation and religious beliefs, among others. Under discrimination law, you are protected for medical conditions, as well.
Employers are prohibited from discriminating against employees based on their inclusion in any of the protected classes. Discrimination can take many forms, including:
Wrongful termination: Not every instance of an employer firing an employee is a case of discrimination. But if you have been fired and you think it might be directly because of your age, your race, a medical condition or other related cause, you might have a case of discrimination for wrongful termination.
Career limitations: There are numerous actions an employer can take that could be construed as discrimination. Failure to hire you if you are qualified for the job, failure to give you a promotion or equal pay and other related limitations can be discrimination if they are done because of your inclusion in a protected class or because of a medical condition.
Other forms of mistreatment: It is not uncommon for employers to discriminate against employees in ways that are not easily classified. If you are generally treated poorly at work, if your employer uses derogatory statements or talks down to you because of your age, your race, your religious beliefs or related reasons, you could have a case for discrimination.
Sexual Harassment
If you are in a situation at work where you have been assaulted, propositioned, insulted or made to feel sexually uncomfortable in any way, you could have an employment law case. Generally, there are two main types of sexual harassment in the workplace: quid pro quo and the hostile work environment.
If a supervisor or other superior propositions you in the workplace, offering a promotion, raise or other career advancement opportunities in exchange for sexual favors, this is called quid pro quo. It is illegal, and it could result in a sexual harassment claim.
The other form of workplace sexual harassment is the hostile work environment where sexual innuendos, jokes and other actions makes you feel uncomfortable in the workplace. If you have experienced these things at work, you could have a sexual harassment claim.
Retaliation
The last category of employment law claims is retaliation. Retaliation occurs when an employer pushes back against an employee for exercising his or her rights. One example involves whistleblower cases, when an employee alerts the authorities about illegal activity in the workplace, and the employer retaliates by firing or demoting the employee. Other examples involve an employee refusing to engage in illegal activity or exercising the right to medical leave.
What Are Your Options?
Not every case that looks like it might be an employment law claim is in fact a viable claim. How do you know if you have a claim? The best way to make this determination is to contact an experienced employment law attorney, who will look at the facts of your case and help you determine whether you have a viable claim.
Disclaimer:
The answer is intended to be for informational purposes only. It should not be relied on as legal advice, nor construed as a form of attorney-client relationship.
Other answers about employment law - employee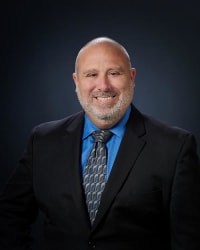 Under Florida law, non-compete agreements may be enforced by the employer so long as they are reasonable with regard to time and geographical area, …Sponsored answer by Dana M. Gallup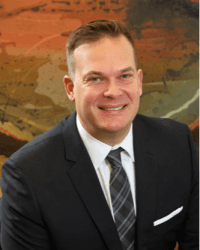 If you are currently bound by a noncompete agreement, don't feel alone. Once reserved for only a handful of executive positions, recent surveys …Sponsored answer by Bryan R. Battina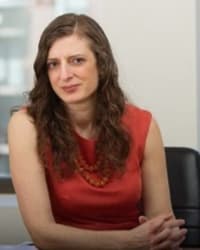 Yes, it is possible to appeal an unemployment benefits denial. This is true whether your former employer discharged you or you left on your own. …Sponsored answer by Areti Georgopoulos
Contact me
Required fields are marked with an asterisk (*).
To:

Geoffrey C. Lyon
Super Lawyers:

Potential Client Inquiry