What rights do I have as a pregnant employee in California?
Sponsored answer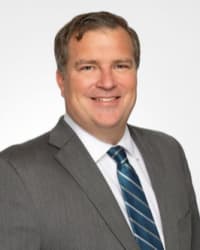 Contact me today
Answer
Many women are concerned about what their rights are when they become pregnant. This is intended to be a practical guide about what rights pregnant women in California have in the workplace.
Telling your employer. Understandably, many women have reservations about telling their employer that they are pregnant. There are legitimate concerns in that regard, whether you are concerned about being perceived as a "short timer" or someone with her priorities in places other than work. If you have not done so before, you should let your employer know about your pregnancy when your pregnancy affects your ability to work or be punctual. Many of the legal protections discussed here come into play only after your employer knows that you are pregnant. Once you decide to let your employer know, you can do it verbally, in an email or in a more formal letter. If you do it verbally, you should document it in some form of writing just to memorialize the fact that the employer is aware of your pregnancy, and it can be something as simple as sending an email to request some time off for a doctor's appointment or an inquiry as to your benefits. Also, your employer might have forms that it wants you to fill out. 
If you need pregnancy accommodations, you should let your employer know this as well.  You should document this in writing also.  For example, if you are having severe morning sickness and it is causing you to be late some days of the week, let your employer know why you have been late in a short email. 
Pregnancy Discrimination. The California Fair Employment & Housing Act ("FEHA") prohibits an employer from discriminating against any employee because of his or her sex. Sex is defined to include pregnancy, childbirth, breastfeeding and medical conditions related to pregnancy, childbirth and breastfeeding.  Pregnancy discrimination is sex discrimination.
The Pregnancy Disability Leave Law. One thing that many people, including your employer, may not know is that the California's Pregnancy Disability Leave Law ("PDLL") covers morning sickness and any other medical condition that you have because of your pregnancy. It also covers conditions such as post-partum depression afterward. The 2012 regulations interpreting the PDLL state that "[a]n employee also may be considered to be 'disabled by pregnancy' if, in the opinion of her health care provider, she is suffering from severe 'morning sickness' or needs to take time off for: prenatal or postnatal care; bed rest; gestational diabetes; pregnancy-induced hypertension; preeclampsia; post-partum depression; childbirth; loss or end of pregnancy; or recovery from childbirth, loss or end of pregnancy. The preceding list of conditions is intended to be non-exclusive and illustrative only." Unlike the California Family Rights Act ("CFRA"), which is discussed later in this article, the protections under the PDLL apply regardless of how long you have been at your current job, and they apply even if you have been on-the-job for only one day.
If you are "disabled by pregnancy" and your medical care provider advises a reasonable accommodation, then your employer must provide one to permit you to continue to work (if you are able to). You should communicate to your employer that the accommodation was advised by your doctor. This includes modifying your company's work practices or policies, or alternatively, modifying your job duties or your schedule, or simply permitting you to take more frequent breaks. It may also include a temporary transfer to another open position at the company for which you are qualified, or allowing you to participate in a "temporary disability program" if your employer has one. Your employer does not, however, have to create a new position for you if an opening does not exist, unless it does so to accommodate industrially injured workers. The accommodations process is interactive and you are not entitled to choose the accommodation if your employer can adequately accommodate the disability in a different manner.  It is important to note that an employer cannot force you to take leave because it would be easier for them than accommodating you.
If you are unable to work with an accommodation, then you may take leave time off work as a pregnancy accommodation. An employer cannot require you to take leave unless you have requested it. Taking a "leave" does not necessarily mean that you are all together absent from work, as you can take "intermittent leave," which means that you can be absent from work for just a few hours, or a full day, here and there. Under the PDLL, the maximum amount of leave is four months, and that is based on the number of days that you would normally work within a four-month period. If your schedule varies, then it means the monthly average number of hours that you worked in the four months before you needed the leave.
The law also covers taking time off of work to physically and mentally recover from a miscarriage, or any other physical or mental condition arising out of the loss of a pregnancy. 
Pregnancy Accommodations. Frequently women experience health issues of some sort before childbirth. If you do, you should obviously talk to your doctor about the condition. If it interferes with your work, you should also let your doctor know that your pregnancy is interfering with your work. You should also inform your employer about the condition and explain that it is related to your pregnancy and that you are receiving medical treatment. You can then work with your employer to find a way to accommodate the issue. By way of example, if you are having severe morning sickness and that is making you late to work sometimes, tell your doctor about it and tell your employer about it. Let your employer know that you have consulted with your doctor and that he or she has advised that you lay down when you experience bad morning sickness, which may cause you to be late to work. If it happens frequently at one time of day, talk to your employer about modifying your schedule.
Similarly, you should try to schedule your doctor's appointments around your work. But if you are unable to do so, you should let your work know when your doctor's appointments are so that you can get time off for them.
Childbirth and Recovery. As mentioned, the PDLL covers time off for childbirth and recovery from childbirth. The PDLL only covers periods of actual disability. There are regulations that provide guidelines for how long it takes to recover from childbirth depending upon how you deliver. These are guidelines, not granite. Your physician may recommend that you take additional time off, or you may have some other condition that qualifies you for additional PDLL leave (such as postpartum depression). If your doctor advises you to take additional time, communicate that to your employer. If your employer requires a certification, provide that as well. As previously mentioned, the PDLL has a cap of four months in any 12-month period. You should know that if you have exhausted the four-month PDLL period, then you still will likely qualify for additional leave as an accommodation through the California Fair Employment & Housing Act (FEHA), which covers nonspecific disabilities but also covers pregnancy. Consequently, there is no "cap" on time that you can take off for medical conditions relating to your pregnancy.
Baby Bonding Leave. California has two separate statutes addressing the taking of baby bonding leave, the California Family Rights Act ("CFRA") and the New Parent Leave Act ("Parental Leave").  They both have qualifications, so they do not apply to all employees or employers.
In short, an employee should be qualified for bonding leave under either the CFRA or Parental Leave Statutes if three conditions are met:
The employer employs at least 20 employees within 75 miles of your workplace.
You have worked for the employer for 12 months.
During the previous 12 months, you have worked at least 1,250 hours.
If an employer has a policy or practice of granting leave to persons that do not meet those criteria, you may also be entitled to take the leave despite not qualifying.   
Once you are a qualified employee, you are eligible to take up to 12 weeks of leave under the CFRA or Parental Leave Statute (only one can apply).  If you are taking leave pursuant to the CFRA, you should be aware that the CFRA is a broad statute in the sense that it can be used for different types of leave, and drawing upon the leave bank may affect your right to take leave for other reasons (e.g. If you used the entire leave bank for bonding, it may adversely effect your right to take CFRA to be with an immediate family member when he or she is experiencing serious medical conditions). So depending upon you and your family's medical situation, you should consider how you want to allocate your leave as you can only take up to 12 weeks per 12-month period (which can be calculated differently by the employer, provided it uses a consistent and uniform method for doing so). That said, if you choose, you can take up to 12 weeks off of work to bond with your baby in addition to your pregnancy disability leave. This is true for mothers and fathers. You do not have to take the full 12 weeks, but you only have the right to take CFRA leave for this purpose during the first year of your child's life.
If you can, you are required to provide advanced notice of your desire to take CFRA leave. Since Baby Bonding is not an emergency, if you choose to take this leave you should notify your employer at least 30 days before you want the leave to start.
Reinstatement after Leave. If you take leave under either the CFRA or PDLL, or both, you have reinstatement rights (with minor restrictions). That means that your employer must put you back in the same or substantially similar job position when you are finished with the leave.
Breastfeeding. After a baby is born, many working mothers choose to breastfeed. This means that many women will need to pump breast milk during working hours. Unless it would seriously disrupt the operations of your employer, your employer must make reasonable efforts to provide you break time and a room or other location in close proximity to your workspace to express breast milk. This time can run concurrently with your regular breaks, but if you need more time, then your employer need not pay you for that time.
Compensation and Benefits. There is likely compensation that you can receive from the state during the time that you are disabled by pregnancy, and also when you are bonding with your baby. You should check with the Employment Development Department (www.edd.ca.gov) and read about California's Paid Family Leave, Disability Eligibility and any other benefits that you may qualify for. Additionally, check with your employer about the continuation of your employment benefits while you are on PDLL and CFRA. Each law has separate requirements. Your employer may also have short- or long-term disability or another policy which will serve to supplement or replace your state benefits.
Retaliation or Denial of Pregnancy Rights. The vast majority of employers will follow the law. Unfortunately, there are some that won't. If you find yourself the victim of an employer that will not let you take leave, disciplines you because of your pregnancy (or medical conditions related to your pregnancy), fires you, won't reinstate you at the conclusion of your leave or takes any other action against you because of your pregnancy, then it is definitely time to talk to a lawyer. It is also against the law to harass a woman because she is pregnant.
In the event that an employer discriminated against you because of your pregnancy, you may be entitled to recover past and future wage and benefit loss, past and future emotional distress, punitive damages, costs of suit and attorney fees.
This guideline is intended to be informative and not to provide legal advice specific to your particular situation. If you have questions about what you read in this article, feel free to contact me or visit my website: www.leclerclaw.com. 
Disclaimer:
The answer is intended to be for informational purposes only. It should not be relied on as legal advice, nor construed as a form of attorney-client relationship.
Other answers about Employment Law - Employee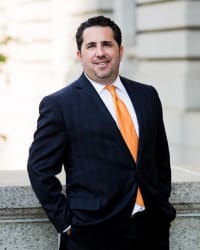 If you believe that you have been discriminated against at work in Ohio, you need to be able to prove several things: your membership in a protected …Sponsored answer by Brian D. Spitz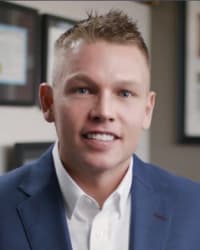 Employers have long relied on restrictive covenants such as noncompete and nonsolicitation agreements to protect their business and market position. …Sponsored answer by Brandon M. Schwartz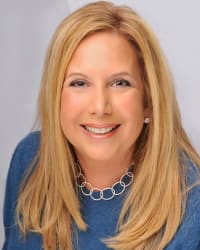 Whether you have received an employment offer or a termination notice, you are facing the chaos of making complex personal and professional …Sponsored answer by Laurel G. Bellows
Contact me
Required fields are marked with an asterisk (*).
To:

Christopher R. LeClerc
Super Lawyers:

Potential Client Inquiry