I've been offered a severance agreement in Illinois. What do I do?
Sponsored answer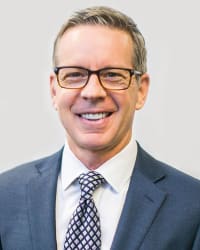 Contact me today
Answer
No matter how things have ended at a place of work, signing a release and getting a severance agreement comes with heavy emotions and some potential confusion. For one, these agreements contain a lot of details. Secondly, recipients might notice that theirs is lacking, which can be troubling, as these agreements can provide the primary source of financial support in an uncertain future. Even if a severance agreement looks rock solid, people might not be aware of the potential benefits that they're missing out on by not negotiating.
But negotiating probably sounds intimidating, right? The soon-to-be former employer is ready for negotiations too, as they have lawyers who can dig their heels in and put up a front. It is tempting to just take the agreement, sign the release form and hope for the best. But, there is tremendous value in bringing a severance agreement to an attorney, especially one with experience dealing with them. Severance agreements can be difficult to understand, but a legal professional can lay out in plain English what an agreement contains and let the employee know what more about what negotiation could assist with.
Components of the negotiation
Severance agreements cover a lot of ground. But just because they seem comprehensive doesn't mean improvements aren't possible. They'll go into details like mutual nondisparagement, as well as defining the exit of the employee, trying to keep matters diplomatic. And they'll also describe the benefits that this person will be receiving upon departure. This is a key part of the negotiation, should the employee decide to take that step, where proposed changes come into play.
Proposed changes to benefits often fall into these categories:
Increased Separation Pay
Longer health benefits
Equity paid out unvested
A bonus
Better outplacement
Letter(s) of reference
Confidentiality clause
Modified restrictive covenant
Mutual non-disparagement
A severance agreement might promise three months of health benefits, when a year would be possible. Outplacement assistance, to help one find the next place of work, might not extend long enough. As stated before, a severance agreement can provide a sense of security in the uncertain months ahead. Reaching the full potential of that sense of security could make a world of a difference.
The nature of the negotiations
How does a severance agreement get negotiated? In short, very carefully.
Having an experienced lawyer to explain the proposed changes can be invaluable tool because credibility is key. The fact of the matter is that sometimes an exit comes with bitter emotions. Or maybe a severance agreement seems insulting. Credibility in the case presented relies on avoidance of scorched-earth tactics. When company lawyers shake their heads at what seem like fair proposed changes, it is crucial to not get upset. Being full of bluster and hyperbole will earn no favors.
 Asking for altered conditions yields success only when those alterations have evidence to support them.
An added unpleasant, but important factor to the negotiations
An additional factor to these cases, unfortunately, comes in the form of discrimination. It's not unheard of for a woman to get a lesser deal than a male counterpart for a severance agreement. Or maybe a minority employee in a company is being forced out unfairly. If there is suspicion and/or evidence of discrimination, speak up, as this creates a new level of depth and negotiating for the severance agreement.
Leaving a job is never easy, and severance agreements can be confusing, or at the very least, detailed. Regardless of the level of understanding of what lies within, reaching out to an experienced attorney who can handle severance agreement negotiations can help one get a better idea of what their future looks like. Negotiation might seem like a troubling, intimidating process, but with a legal professional by one's side, it could be very manageable, and the potential benefits could be much greater.
Disclaimer:
The answer is intended to be for informational purposes only. It should not be relied on as legal advice, nor construed as a form of attorney-client relationship.
Other answers about employment law - employee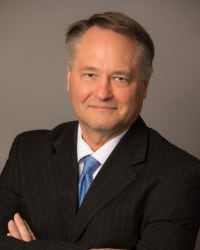 This is a high-level question that involves a few categories of employment law, including wrongful termination, retaliation, discrimination and …Sponsored answer by Geoffrey C. Lyon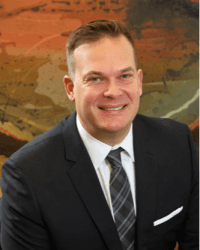 If you are currently bound by a noncompete agreement, don't feel alone. Once reserved for only a handful of executive positions, recent surveys …Sponsored answer by Bryan R. Battina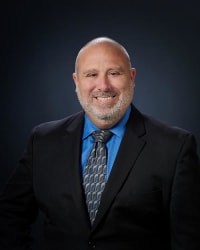 Under Florida law, non-compete agreements may be enforced by the employer so long as they are reasonable with regard to time and geographical area, …Sponsored answer by Dana M. Gallup
Contact me
Required fields are marked with an asterisk (*).
To:

Patrick D. Dolan
Super Lawyers:

Potential Client Inquiry