Why Should A Startup Or Emerging Company With Employees In Massachusetts Hire Employment Counsel?
Sponsored answer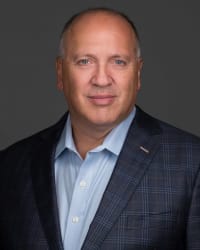 Contact me today
Answer
For new and emerging companies in Massachusetts, there are many potential traps, pitfalls, and technical compliance issues that a lay business owner will not anticipate. Many emerging businesses think they have their employment-related legal and compliance issues under control, but they end up making serious and costly mistakes that result in violations of important regulations; or worse: they get sued and the resulting lawsuit can destroy their business even before they have had a chance to succeed.
Some of the most prevalent (and impactful) areas where startup companies make critical mistakes include:
Failing to comply with the Massachusetts Wage Act, which is perhaps the strictest state wage statute in the country
Improperly classifying workers as independent contractors
Taking inadequate steps to protect your own trade secrets, or permitting new employees or others to share another's trade secrets with your business
Engaging in acts that may be construed as discrimination, especially in the hiring and firing process
Presenting employees with separation agreements without consulting counsel
Each of these issues involves significant nuances, legal complications, and potential problems for any emerging business.
The Massachusetts Wage Act
Massachusetts is one of the most employee-friendly states in the country, creating many traps for the unwary employer. One of the most significant of such traps is the Massachusetts Wage Act, which is a key piece of legislation with strict guidelines that all Massachusetts employers need to be aware of and follow in order to avoid significant liability at both the business and individual levels. It is not a defense that your firm is small, young, and struggling to meet its payroll. Failure to comply with the complex regulations of the Massachusetts Wage Act could be disastrous for a new business. If an employee successfully sues for violation of the Massachusetts Wage Act, the defendant employer is subject to treble damages (i.e., three times the amount of any actual damages the plaintiff employee suffered) in addition to attorneys' fees. Further, individual liability attaches for the defendant employer's president, treasurer, and "any officers or agents having the management" of the company.
Worker Classification
Not only is it important to classify workers properly as either employees or independent contractors, but it is also crucial to properly classify employees as "exempt" or not exempt from overtime.  
          Independent Contractor Classification
Massachusetts uses a very strict and unyielding three-part test, often referred to as the "ABC Test," for determining whether independent contractor classification is proper. For a worker to be properly classified as an independent contractor in Massachusetts, all three of the following prongs must be satisfied:
The worker must perform the service without the direction and control of the employer;
The service must be performed outside of the employer's regular course of business; AND
The worker must be engaged in an independently established trade, occupation, profession, or business that is of the same nature as the service being provided.
While these elements might seem simple, there are numerous nuances and complications involved in making these determinations, and the stakes are very high.
Misclassification can result in a civil lawsuit that could yield treble damages (i.e., three times the amount of actual damages suffered by the plaintiff), individual liability, and numerous other civil, criminal, and tax penalties. The Massachusetts Attorney General's Office and the U.S. Department of Labor have been quite aggressive about investigating out-of-compliance situations.   
          Exempt/Non-Exempt Employee Classification
Another area of worker classification that is ridden with risk is determining when an employee is exempt from overtime pay. Of course, businesses would prefer not to pay their workers overtime wages, but only certain types of employees can be classified as exempt from this requirement, and the standards for making this determination are extremely strict. Working with an experienced lawyer who understands the federal Fair Labor and Standards Act (FLSA) and its relationship to Massachusetts law can help you avoid serious missteps that could result in problems.
Discrimination
In today's workplace, the legal landscape requires employers to be careful about avoiding the risk of engaging in discrimination in areas such as:
The hiring and firing of workers
Downsizing
Accommodating disabilities and granting/denying leaves of absence
Dealing with grievances from employees in a way that avoids retaliation claims
Handling sexual harassment issues
Avoiding paying unequal salaries for equal work
Avoiding problems with gender bias
These are just a few of the major issues employers need to consider when designing policies, practices, and training programs. Proper planning and working with an experienced attorney can help an employer avoid potentially costly discrimination claims.
Protecting Trade Secrets
One of the most valuable assets of any startup or emerging businesses is its intellectual property and trade secrets. Studies conducted by the United States government show that the loss of trade secrets is a prevalent, multi-billion-dollar issue that can hurt or even destroy companies.  
Thus, employers must take reasonable steps to protect their confidential information, including clearly defining the information an employer intends to protect in ironclad confidentiality agreements signed by employees. Further, employers should establish clear protocols and protections for keeping confidential information safe. These protocols can include setting up software protections, safety measures letting workers know when they are dealing with sensitive or confidential information, and establishing best practices and protocols for handling paper information and documents. Non-competition agreements, non-solicitation agreements, and similar contractual arrangements with employees are also a critical part of this process of protecting trade secrets and must be drafted carefully and with knowledgeable counsel.
Separation Agreements
Most new and emerging businesses have not even considered how to handle termination of their new workforce, but when and how to offer a separation agreement with severance is a very nuanced issue.
Employers make numerous mistakes regarding severance, including:
Failure to get a good severance agreement in writing
Failure to properly clarify the scope of claims released in the agreement
Creating overly broad confidentiality and non-disparagement clauses in severance agreements
Improperly handling non-competition clauses causing them to be legally unenforceable
A skilled attorney can help you avoid these pitfalls and protect your interests.  
Conclusion
Clearly, there are numerous legal considerations that every startup and emerging business needs to consider. It is extremely difficult for entrepreneurs to foresee all the potential legal dangers and pitfalls with which they will need to contend.
An experienced employment attorney can provide valuable counsel and representation for handling complex issues related to new and emerging businesses.
Disclaimer:
The answer is intended to be for informational purposes only. It should not be relied on as legal advice, nor construed as a form of attorney-client relationship.
Other answers about employment law - employee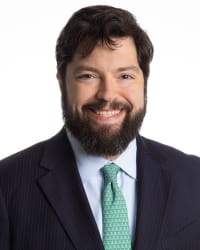 As managers in their company, Texas executives have a duty to act in its best interests. Yet sometimes they must protect their own interests, and …Sponsored answer by William "Carl" Wilson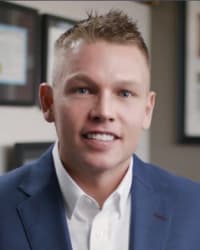 Newly hired employees are often required to sign noncompete and/or nonsolicitation agreements. Courts are critical of overly broad "restrictive …Sponsored answer by Brandon M. Schwartz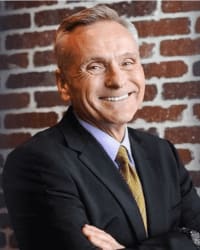 Typically, employees have no legal right to a severance payment at the termination of their employment relationship. Nevertheless, there are a number …Sponsored answer by Mark S. Siurek
Contact me
Required fields are marked with an asterisk (*).
To:

Michael L. Chinitz
Super Lawyers:

Potential Client Inquiry