Are Noncompete Or Nonsolicit Agreements Enforceable In Minnesota?
Sponsored answer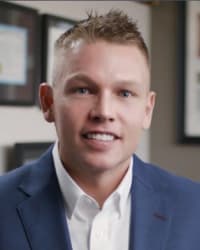 Contact me today
Answer
Newly hired employees are often required to sign noncompete and/or nonsolicitation agreements. Courts are critical of overly broad "restrictive covenants" which unnecessarily prevent employees from either working for competitors or soliciting clients after leaving the company. Employers may have compelling reasons for using these types of agreements, including the protection of trade secrets and must be prepared to defend against criticism if they unnecessarily restrict trade.
Minnesota courts will enforce noncompete and nonsolicitation agreements that are carefully construed, but there are limits to both kinds of covenants. Signing a restrictive covenant can have serious consequences for both the employer and employee, so it's important to understand your rights under Minnesota labor law.
Noncompete Agreements Under Minnesota Law
Noncompete agreements typically are first presented to employees as part of a larger employment contract with the new employment being the consideration for the agreement. Many employees simply sign the document, forget about it and go on with their careers unabated. But if an employee has signed such an agreement and violates its terms -- and the prior employer finds out -- a claim for breach of the non-compete is often asserted.  
While Minnesota courts generally disapprove of noncompete clauses and will closely scrutinize such claims by employers, a reasonable and necessary non-compete may be enforceable. As established in a 1997 appellate court case, Minnesota employers may use noncompete clauses to protect customer goodwill, confidential information, trade secrets and customer contacts. Trade secret and confidentiality agreements (also called "nondisclosure agreements") may be used to protect proprietary information and are not quite as suspect.  
Minnesota law requires noncompete agreements to be reasonable with respect to geography and timing in order to be enforced. For example, a noncompete may not cover a longer period of time than is necessary for the employer to replace and train new employees; nor can it cover a geographical area beyond an employer's actual market area. For example, a noncompete agreement lasting 20 years and covering the entire United States most likely would be unenforceable.
Minnesota courts determine the reasonableness of noncompete clauses on a case-by-case basis, so there is no specific standard.
Nonsolicitation Agreements Under Minnesota Law
Minnesota courts are more likely to uphold nonsolicitation agreements than noncompete clauses, but they also receive extra scrutiny as restrictive covenants. Unlike noncompete agreements, for instance, nonsolicit agreements typically don't require geographical limits; however, they must have reasonable time limits. Also, Minnesota courts generally uphold nonsolicitation agreements entered into once the employee advances within the company and takes on more responsibilities.
However, nonsolicitation agreements maybe unenforceable if they extend to the former employee's personal clients, or clients whose relationship with the former employee did not develop through direct assignments. Also, the agreement generally must be presented to the employer prior to his or her first day (although it may be presented as a condition of a promotion or greater responsibilities).
Since the validity of these restrictive covenants in Minnesota is determined on a case-by-case basis, it's often a good idea to have an employment law attorney review your documents before signing.  Schwartz Law Firm has experience representing both employers and professionals such as doctors, nurses, and sales representatives, with regards to the enforceability of noncompete and nonsolicitation agreements.
Disclaimer:
The answer is intended to be for informational purposes only. It should not be relied on as legal advice, nor construed as a form of attorney-client relationship.
Other answers about Employment Law - Employee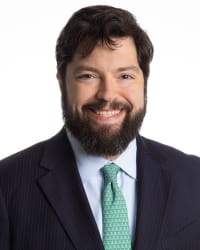 Many Texas employees are owed overtime, since the state follows the overtime guidelines set forth in the federal Fair Labor Standards Act (FLSA). …Sponsored answer by William "Carl" Wilson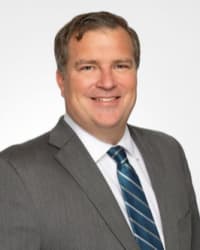 Many women are concerned about what their rights are when they become pregnant. This is intended to be a practical guide about what rights pregnant …Sponsored answer by Christopher R. LeClerc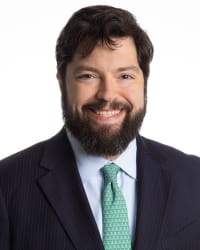 As managers in their company, Texas executives have a duty to act in its best interests. Yet sometimes they must protect their own interests, and …Sponsored answer by William "Carl" Wilson
Contact me
Required fields are marked with an asterisk (*).
To:

Brandon M. Schwartz
Super Lawyers:

Potential Client Inquiry