Can I appeal an unemployment benefits denial in Minnesota?
Sponsored answer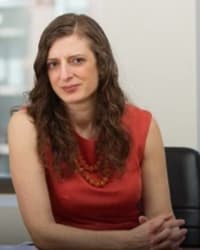 Contact me today
Answer
Yes, it is possible to appeal an unemployment benefits denial. This is true whether your former employer discharged you or you left on your own. However, there are important differences between those two cases, and the process can be more complicated than most people suspect.
The first thing to do is to make sure you appeal before the deadline. You have only 20 days. This is a very short time in the legal world, but it's critical that you file your appeal before the 20-day window ends. If you miss this deadline, it's unforgiving. If you file your appeal in time, though, you'll have a phone hearing scheduled with an unemployment law judge. This hearing is like a mini trial.
What Happens At The Hearing?
Unemployment appeal hearings take place exclusively over the phone. There's no video chat. It's just a conference call that could include many different people. Besides you and the judge, you should expect your former employer to participate along with any number of witnesses and lawyers.
These hearings are typically scheduled for 1 hour and 15 minutes, although they commonly run long. Judges often conduct four or five of these hearings in a day. They tend to do a good job of getting the facts on record, but they need the process to be efficient. It's extremely important to be well-prepared. If you're not prepared, you may miss your opportunity, and then it's gone.
Throughout the hearing, the judge will ask a lot of questions to get the relevant facts and determine your eligibility. "Relevant," here, means the facts that help the judge decide how to apply the law. The judge will likely ask you some very specific questions, and you'll want to be ready. No one has perfect recall, but you want to be as accurate and detailed as you can. Again, preparation is key. The answers you give, how you give them, how you respond to cross-examination and how you question witnesses will all help the judge decide if you or your former employer are more trustworthy. This matters if any of the facts are disputed, and they often are.
Depending on your circumstances, you may face a different standard of proof:
If you were discharged, the law presumes that you are eligible for unemployment benefits unless you were discharged for misconduct that someone could consider a serious violation of the employer's reasonable standards.
If you quit, the law generally presumes that you are not eligible, but there are exceptions. These include good reasons for quitting caused by the employer or caused by a medical condition for which you received no reasonable accommodations.
The law does not require you to work with an attorney for this hearing, but you want to make your case as strong as possible, especially if the employer is working against you or was the party to file the appeal. These hearings are like mini trials not only because of the people involved, but also because you can submit documents in advance of the hearing, call witnesses, cross-examine witnesses, face cross-examination and even subpoena documents or witnesses. Everyone who testifies does so under oath.
How Can An Attorney Help With The Appeal?
These hearings are tough for most people. People who get discharged frequently leave under difficult circumstances. They are often dealing with the stress of being jobless, and few of them are looking forward to high-stakes confrontations with their employers. An attorney can help you focus on the preparation and the process. You can figure out which documents will be most helpful and how you can best present them. You want to work on making your testimony effective and credible, and an attorney can serve as your guide through the whole process, letting you know what to expect and working with you to maximize your chances of success.
It's important to understand that the hearing is the best chance you're going to have to change an earlier decision. There are later steps, but they're much harder. The hearing is typically your last chance to introduce evidence. It is possible but rare to get a different outcome after a judge has ruled on your case in the hearing.
Because the hearing is so important to the process, I tell people it's a good idea to talk with an attorney, even if you're not sure you want to hire one. You can often get a free consultation, and in that conversation, you may get a good idea of what you're up against and what you can expect.
Disclaimer:
The answer is intended to be for informational purposes only. It should not be relied on as legal advice, nor construed as a form of attorney-client relationship.
Other answers about employment law - employee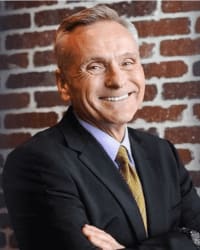 Typically, employees have no legal right to a severance payment at the termination of their employment relationship. Nevertheless, there are a number …Sponsored answer by Mark S. Siurek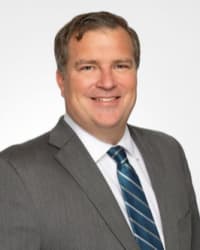 Many women are concerned about what their rights are when they become pregnant. This is intended to be a practical guide about what rights pregnant …Sponsored answer by Christopher R. LeClerc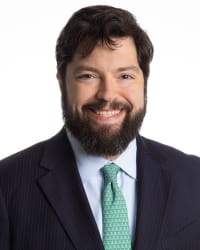 Many Texas employees are owed overtime, since the state follows the overtime guidelines set forth in the federal Fair Labor Standards Act (FLSA). …Sponsored answer by William "Carl" Wilson
Contact me
Required fields are marked with an asterisk (*).
To:

Areti Georgopoulos
Super Lawyers:

Potential Client Inquiry