Do I need an Employment Lawyer in New York?
Sponsored answer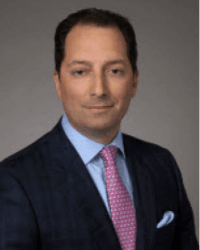 Contact me today
Answer
Most people think to consult a lawyer when something goes wrong; however, lawyers can play an important role in preparing you for many different situations you may encounter in the workplace. The area of employment law is complex and there are vast amounts of laws governing different aspects of your employment. This is why it's best to consult an employment lawyer, before starting a new job, upon encountering a tough situation at work, or upon leaving a job – for any reason.
Employment lawyers can help evaluate the terms of your employment, whether you are entering a new career or continuing to grow within your current occupation. Whether you are being paid properly for your time at work is something every employee should know. In that regard, many employees incorrectly believe that just because they are "on salary" they are not entitled to overtime. In New York, there are different rules pertaining to wages and overtime pay depending on whether you are paid hourly, salary, commission or by some other agreed-upon method. The laws also vary depending on your job position. For example, a person working as a restaurant service employee has different rights compared to someone working as a salesperson or officer of a company. Seeking the guidance of an employment lawyer will be beneficial to ensure your employer is complying with the law and also to adequately negotiate your terms of employment and your salary.
Additionally, consulting an employment lawyer is always recommended when an employee is offered an employment contract for a new job, or offered a new contract as part of a promotion. Seeking the help of an employment lawyer could be valuable because many contracts contain a lot of "legalese" and could be difficult to understand. An employment lawyer would be able to fully explain the details of the contract and the rights you have pertaining to your position and could be in the best position to negotiate more favorable terms.
Negotiating severance packages is another area where consulting an employment lawyer would be beneficial to the employee. Many employees believe that they are required to sign the severance agreement; this is not true. By signing the agreement, you are stating that you accept the employer's offer and relinquish your right to sue for any claims that may have arisen during your employment. The problem is most employees are unaware of any claims they may have or underestimate the value of those claims in negotiating the agreement. An employment lawyer is well equipped to handle these situations and can use any potential claims as leverage in severance negotiations, which may result in a larger settlement for the employee. Furthermore, employment lawyers may be able to negotiate payment for unused vacation and sick days, extensions of health insurance, unemployment benefits, and positive letters of reference. These areas are often overlooked by employees trying to handle their negotiations by themselves. You normally have a limited time frame to sign the severance package; therefore, quick action is necessary to provide sufficient time for an employment lawyer to review and thoroughly explain your case and discuss your best course of action.
Finally, employment lawyers are essential to handling employment disputes when you feel your employer has violated the law. As stated above, employment law is very complex. Here are just a few of the main statutes covering employment law: Fair Labor Standards Act; New York Labor Law; New York State Human Rights Law; and New York City Human Rights Law. Intertwined in these statutes are laws pertaining to, but not limited to, minimum wage, overtime pay, tip pools and tip sharing, discrimination, sexual harassment, retaliation, and wrongful termination. It's important that you contact an employment lawyer if you feel your employer is violating the law. This is true for a couple of reasons. First, your claims are subject to a statute of limitations. If you wait too long to bring your claim, you may lose it. Second, even if your concerns turn out to be lawful, during your conversation with the employment lawyer you may uncover other aspects of your employment that are in violation of the law. At the very least, you will gain a better understanding of the laws pertaining to your occupation.
Contact Fitapelli & Schaffer, LLP
Please consult an experienced employment lawyer, (212) 300-0375, if you are experiencing a problem with your employment or would like to know your rights under the FLSA and the NYLL.
Disclaimer:
The answer is intended to be for informational purposes only. It should not be relied on as legal advice, nor construed as a form of attorney-client relationship.
Other answers about Employment Law - Employee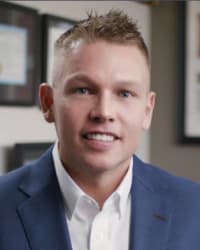 Employers have long relied on restrictive covenants such as noncompete and nonsolicitation agreements to protect their business and market position. …Sponsored answer by Brandon M. Schwartz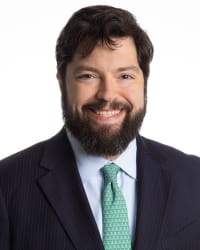 Many Texas employees are owed overtime, since the state follows the overtime guidelines set forth in the federal Fair Labor Standards Act (FLSA). …Sponsored answer by William "Carl" Wilson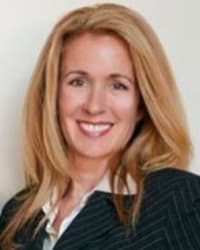 It's entirely possible, yes. Since there are such a broad range of actions that fit under the umbrella of sexual harassment, there are many ways …Sponsored answer by Pam Teren
Contact me
Required fields are marked with an asterisk (*).
To:

Joseph A. Fitapelli
Super Lawyers:

Potential Client Inquiry