When Do Executives Need Their Own Lawyers In Texas?
Sponsored answer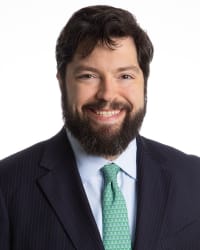 Contact me today
Answer
As managers in their company, Texas executives have a duty to act in its best interests. Yet sometimes they must protect their own interests, and this means they may need their own lawyer. This may seem odd, since many businesses have legal counsel. But the role of legal counsel is to advise and protect the company, not its executives even if they are its owners.
An employment law attorney hired by an executive, however, has no duty to the executive's employer. Their main duty is to represent the interests of their clients. Thus, executives will find it imperative to have one on their side, especially in the following situations.
Understanding The Employment Relationship
Negotiating the terms of employment agreements can lead to some of the biggest conflicts executives face in their careers. Not all executives can negotiate their employment agreement — those at the highest level tend to have the most leeway to do so. But the result can affect the certainties of the employment relationship during as well as after.
Navigating Noncompete Clauses
When executives leave a company, they may wonder whether they have any further obligation to their former employer. In some cases, they do, such as following the terms of any noncompete clause to which they agreed. These clauses place restrictions on departing executives, who may find themselves unable to take roles with certain competitors, within a certain geographical area and for a significant period. Executives may find these limitations frustrating and may wonder if there is any way to work around them. An attorney can help them understand if their noncompete clause is applicable and — if it is — their options for moving forward. They can also help executives review the terms of a noncompete clause before they agree to it, as well as other restrictive covenants.
Working Through Intellectual Property Assignments
Some professionals may hold a patent for an invention used or manufactured by their employer. These employees who created the process or product in question may assume they retain ownership rights. But even though their name is on the patent, the invention can belong to their employer, a fact often stipulated in employment agreements. These inventors, then, have an onus to transfer the ownership; this happens through an intellectual property assignment. This complicated process is best undertaken with an attorney.
While intellectual property assignments most often concern patents, they can also govern copyrights, trademarks and trade secrets, as well as publicity rights like name, image and likeness.
Parsing Employment Agreements
Employment agreements or even the company's policies are complex, and an attorney can catch crucial details that executives might miss, especially those concerning:
Benefits
Bonuses
Equity
Separation clauses
Wages
Each of these areas may require individual advice and counsel.
Handling Matters Of Liability
Executives owe their company fiduciary duties. When they fail to uphold their duty, whether it be negligence in their duty of care in the performance of their work such as conducting poor due diligence or more intentional acts like by engaging in sexual harassment or stealing from the company, they must hire their own attorney. In these situations, their company's legal counsel not only will focus on protecting the company's interests but also may lead the fight against any executives accused of wrongdoing.
How executives cover their attorney's fees depends upon whether the matter of liability qualifies as negligent or intentional. While executives may be personally liable for negligent breaches of duty, their employer's insurance may cover their attorney's fees (provided the employer has coverage). This is unlikely to be the case with gross negligence for two reasons. Firstly, most employers will not want to defend or indemnify the intentional misdeeds of their executives. Secondly, new laws restrict employers from providing a defense and indemnification for grossly negligent conduct.
Seeking Help Is Always The Smartest Option
Whether executives are preparing for a new role or find themselves in legal trouble, they shouldn't risk addressing these important concerns alone. Employment law is complex and ever-changing, and an experienced attorney who stays abreast of current developments can provide executives with the knowledge and advocacy they need when challenges arise.
Disclaimer:
The answer is intended to be for informational purposes only. It should not be relied on as legal advice, nor construed as a form of attorney-client relationship.
Other answers about Employment Law - Employee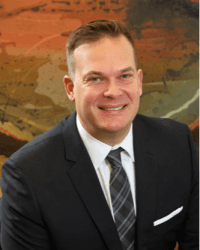 If you are currently bound by a noncompete agreement, don't feel alone. Once reserved for only a handful of executive positions, recent surveys …Sponsored answer by Bryan R. Battina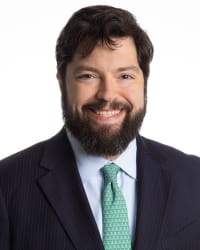 Many Texas employees are owed overtime, since the state follows the overtime guidelines set forth in the federal Fair Labor Standards Act (FLSA). …Sponsored answer by William "Carl" Wilson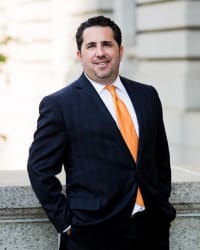 If you believe that you have been discriminated against at work in Ohio, you need to be able to prove several things: your membership in a protected …Sponsored answer by Brian D. Spitz
Contact me
Required fields are marked with an asterisk (*).
To:

William "Carl" Wilson
Super Lawyers:

Potential Client Inquiry