If I Have Received A Severance Agreement From My Massachusetts Employer, Should I Have It Reviewed By Counsel Before Signing It?
Sponsored answer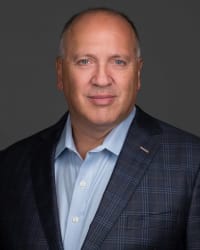 Contact me today
Answer
The short answer is yes.
When you sign a severance agreement, you are entering into a new contract that governs not only what you will be receiving as a severance benefit, but that also binds you to certain obligations and forfeits certain rights you would otherwise have. There are critical legal issues and potential pitfalls in such agreements, so working with an experienced attorney before signing a severance agreement is quite important.
Waiving Your Right To A Legal Claim
Severance agreements contain waiver/release clauses in almost every case. Under such a clause, you will waive your right to assert most legal claims as a condition of accepting severance benefits.
It is invaluable for you to speak with a lawyer to make sure you do not have a potential legal claim against your employer that far exceeds in value the payment you are receiving for severance. If you have a strong potential claim, an experienced attorney can help you determine whether you should sign the agreement, or perhaps use your potential claim as leverage for renegotiation and improvement of the economic benefits that you will get under the agreement.
Non-Competition And Non-Solicitation Clauses
Non-competition and non-solicitation agreements are often included in separation agreements. Upon signing a severance agreement with such post-employment restrictive covenants, you will be bound to such covenants that will be significantly more enforceable than any such covenant entered into at the outset of employment. It takes careful analysis of your various legal and career options to make an educated and informed determination as to the pros and cons of signing onto such a covenant, and an experienced employment lawyer can be of invaluable help.
Confidentiality And Non-Disparagement Clauses
Like the other clauses described above, any confidentiality, assignment of intellectual property, or non-disparagement clauses – which are very common in severance agreements – need to be analyzed and considered carefully before signing.
Equity Arrangements
It is important to talk with an experienced lawyer about the impact upon your equity of any proposed severance agreement. These are nuanced, complicated issues that require careful consideration to avoid leaving equity value on the table.
Unemployment Insurance
In some jurisdictions, there may be a complex interplay between receiving severance pay and collecting unemployment insurance compensation. It is worth the time to compare your various options to ensure that you are preserving your rights and options.
Confidential Information
Many severance agreements require employees to certify that they have returned the employer's data, property, and other confidential information. Failure to comply is often met with severe consequences. Employment counsel can help an employee to avoid potentially costly disputes regarding alleged theft of trade secrets and violation of non-competition clauses or other covenants, that can have disastrous impacts on an employee and the employee's future career.       
Conclusion
These are just a few of the most common considerations implicated by severance agreements. Clearly, the small print can have a significant impact on your finances and your future.
The best thing you can do to protect yourself when encountered with a severance agreement is to work with an experienced employment lawyer who can guide you through the process and help you protect your interests.
Disclaimer:
The answer is intended to be for informational purposes only. It should not be relied on as legal advice, nor construed as a form of attorney-client relationship.
Contact me
Required fields are marked with an asterisk (*).
To:

Michael L. Chinitz
Super Lawyers:

Potential Client Inquiry