What do I do if I have sewage backup or storm water coming into or flooding my home in Georgia?
Sponsored answer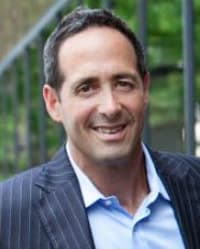 Contact me today
Answer
Having sewage backing up into your home can be, in a word, foul. If you have sewage backup or storm water coming into your home, you probably have a huge mess on your hands. Many of your valuable personal possessions could be destroyed, and there could be expensive damage to your home, likely your most valuable asset. There also are health risks associated with exposure to raw sewage that may force you to leave your home, even if only temporarily.
Naturally, stopping the storm water or sewage intrusion and protecting your family and your property will be your immediate concern, but once you've done that, you'll need to determine who is liable and what steps you need to follow to recover your losses. You'll soon learn you have a lot of unanswered questions. We'll try to answer some of those questions below.
Why Did The Backup Happen?
Backups can occur when there is an obstruction in drainage pipes. They also can happen if the pipes draining sewage and water away from your home are damaged or redirected. In other instances, the main sewer line connecting your house to municipal facilities could be the source of the problem.
Sewage backup and storm water runoff can also be caused by cracked or collapsed pipes; changes in water flow; tree roots growing into pipes; and municipal neglect or mismanagement of storm water systems (old pipes breaking down; blockages).
What Steps Do You Need To Take If There Are Sewage/Storm Water Issues?
When a sewer backs up or there are storm water runoff issues, it is important to take prompt action. You should not delay in protecting you and your family by:
Avoiding the area and keep family members and pets away from it.
Turning off the electricity going to the area.
Opening windows to ventilate the area.
Wearing protective clothing if you must go into the contaminated area.
Looking for hazards (broken gas lines; flooded electric circuits; submerged electrical appliances).
Reporting the hazards and any backups coming from drains and plumbing to local and state agencies.
Contacting the Georgia environmental authority and the local EPA office.
Reporting environmental violations, including sewage overflows, to the EPA.
Calling your insurance agent.
Calling a plumber.
Documenting the damage by taking pictures and videos.
Calling an attorney experienced in handling storm water and sewage cases to explore your legal options.
Should I Be Compensated For My Damages?
If your home has been damaged, you may be entitled to compensation to cover your losses. This may include compensation to cover loss of personal belongings, the costs needed to restore and repair your home, and compensation for the diminished value your home may suffer, an element of damage that can be substantial but often is overlooked.
Like cars, damage to your home can result in you getting less when you sell your home (diminished value), even when your home has been fully repaired to its pre-loss condition. This is a significant item of damages you may be entitled to recover even if you have no plans to sell your home, because under Georgia law, diminished value is measured at the time of loss, i.e., when the damage occurs. We've all heard the expression "Your home is your castle," and for most people their home is their most valuable asset. It is, therefore, important to make sure you recover all items of damage (clean-up costs, repair costs, loss of use and enjoyment, and diminished value) allowed by law.
How Do I Know If I Have A Case?
There are many potential scenarios. Each case is unique, and the facts will determine your best course of action. Remember, your neighbors, developers and even the city or county are not allowed to change the natural flow of water. Anyone who causes sewage or storm water intrusion onto your property or into your home might be legally responsible if they acted negligently.
Possible Legal Circumstances Related To Storm Water Or Sewage Issues Could Include:
Municipality did not properly maintain sewage pipes or storm water systems
Collapsed or clogged pipes
Private landowner changes the flow of water, causing it to flood your home
Flow of the drainage is changed when someone puts in a swimming pool
A new subdivision leads to improper drainage
A new road causes a change in drainage
A new business goes in nearby and that causes a lot of new runoff
How Can An Attorney Help Me?
When sewage backup or storm water runoff causes damage to your home, you need to protect your rights as well as your property. If your home was damaged, you should hire an attorney experienced in handling the complex issues you'll be facing. It is important to preserve evidence and an early investigation - before the responsible party has an opportunity to take corrective action - can be the key to success. At Kopelman Sitton, we have the experience you'll need to ensure you recover all damages allowed by law and we are ready to assist when needed.
Disclaimer:
The answer is intended to be for informational purposes only. It should not be relied on as legal advice, nor construed as a form of attorney-client relationship.
Contact me
Required fields are marked with an asterisk (*).
To:

Richard Kopelman
Super Lawyers:

Potential Client Inquiry