Is it a good idea to choose a family member as executor or trustee of my estate in Florida?
Sponsored answer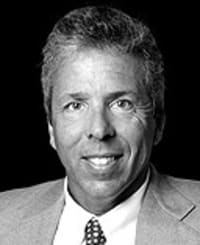 Contact me today
Answer
Each family needs to weigh the pros and cons of their own situation when deciding who should serve as executor or trustee of the estate.
BENEFITS OF HIRING A FAMILY MEMBER AS ESTATE EXECUTOR OR TRUSTEE
In some cases, having a family member serve in the role of executor may work just fine. Here are some instances to consider:
Family dynamics — If family gets along without issue, a family member may work fine as a fiduciary.
Size of estate — If you have a smaller estate, it can make sense to use a family member for this function.
Cost — Hiring a family member may be less costly than hiring a trustee fiduciary.
Knowledge of family history — A family member won't need to start from square one getting to know the family workings; whereas, an external resource will not be familiar with the family and their needs.
Communication styles — The family member will probably already know the parties involved and how best to communicate with them rather than starting a new relationship with an external trustee. 
DOWNFALLS OF APPOINTING A FAMILY MEMBER AS EXECUTOR
Choosing a family member to be your executor or trustee has benefits, but the downfalls may outweigh the benefits.
Here are several things to consider in appointing a family member to fill this role:
Family dynamics — A parent who knows that kids don't get along now also knows the kids won't get along after they die either. In this instance, a using professional administrator can be a good idea.
Lack of experience — Family members don't often have professional experience in understanding or carrying out distribution of assets, things can go awry. When a professional trustee or executor is hired, it is usually a bank or accountant or lawyer. Any of these should be bonded or have sufficient assets in the event of damages. The job of the trustee is to preserve assets, not to make money or lose money for the estate — the trustee can be penalized if they lose money.
Lack of respect by other family members — A family member is often not afforded the same respect that a banker or other professional handling estates is.
Perceived favoritism — People can also become resentful of the family member who was selected to be executor. For example, in a family with four kids, if one is picked to be executor, there are three who were not picked. This could create resentment in the three who were not selected. They could feel that the one who was selected is just receiving favoritism.
Resentments held over time — Relationships to family members are complex. A sibling may hold a grudge against another sibling because of something that happened long ago. The thing with family is that they have a history together. One adult sibling might still be mad because her brother wouldn't give her his car on prom night. Incredible as it may seem, these kinds of resentments can hang on over time and carry into adulthood. 
For these reasons, the appointment of a family member could create more litigation than it saves. While using a professional may be more expensive initially, it could save headaches, family feuds and litigation fees later. An estate administration attorney can assist you in understanding and weighing your options, which may help you decide for what is right for your family's estate administration needs.
Disclaimer:
The answer is intended to be for informational purposes only. It should not be relied on as legal advice, nor construed as a form of attorney-client relationship.
Other answers about Estate Planning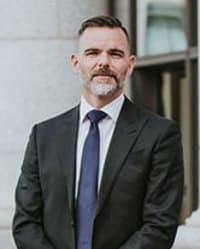 As with most estate planning questions, the short answer is "it depends." Naming a trust as the beneficiary of your retirement assets has …Sponsored answer by Devin Quackenbush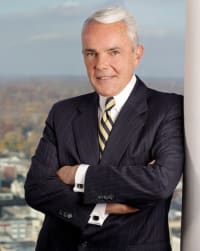 As you seek to challenge your Connecticut real estate tax assessment, understand that there is often a multistep process through which your appeal …Sponsored answer by Michael J. Cacace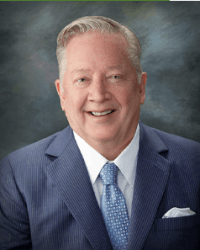 You have worked hard to achieve everything you've accomplished. Your legacy is not only tied to the love you have for your family but also to how …Sponsored answer by Darrell G. Brooke
Contact me
Required fields are marked with an asterisk (*).
To:

John Farina
Super Lawyers:

Potential Client Inquiry