What's The Difference Between An Estate Plan, Will And A Living Trust In Las Vegas, Nevada?
Sponsored answer
Contact me today
Answer
In Nevada, you need an estate plan to manage your personal assets and ensure that your wishes are followed for medical and financial decisions if you die or are too sick or injured to make those decisions for yourself. An estate plan uses several different documents to achieve these goals.
A will deals specifically with distributing your assets upon death and determining guardianship for minor children. Wills cost less to prepare but must be validated after death by passing through a complicated and expensive probate court process.
Living trusts are similar to wills but have more benefits. While living trusts cost more to prepare, they can avoid probate and guardianship court, streamline the distribution of assets to loved ones and allow you to name someone to manage them during your lifetime if you are incapacitated.
Let's take a closer look at all three of these elements.
Your Estate Planning Checklist
Comprehensive estate planning is more than just drafting a will. It protects your assets and lets others know how you want to handle medical and financial decisions. Here are five must-haves:
Wills and trusts: Stipulate your wishes for distributing assets.
Durable power of attorney: Allows you to designate someone you trust to make financial decisions if you are incapacitated.
Advance directive: This document contains a living will, which details your wishes for future medical care when you cannot make those decisions due to illness or injury.
Executor designation: One of the most critical decisions is choosing someone you trust to manage your estate. It can be an attorney. You can also select a close relative or friend, but make sure they are up to the job.
Updated beneficiary designations: Several valuable assets can pass directly to heirs without being included in a will or trust. These include insurance policies and retirement funds, so make sure your beneficiaries are up to date.
A complete estate plan not only protects you but safeguards your loved ones from having to make excruciating choices when you die or become seriously injured.
Making A Will In Nevada
Anyone of sound mind at least 18 years old can make a will in Nevada. It must be in writing and signed in front of two witnesses who cannot be beneficiaries of your estate. Also called a "last will and testament," it allows you to:
Specify which people or organizations will receive your property
Name a guardian to care for young children
Name someone you trust to manage property left for your kids
Name an executor who follows your instructions
Dying without a will, or "intestate," means the state of Nevada decides how to distribute property that would have been included in your will. All these assets must pass through probate unless the estate is valued at less than $25,000 and contains no real estate. Intestate succession does not include other assets, such as insurance policies and other transfer-on-death accounts that already have beneficiary designations.
How Can I Benefit From A Living Trust?
A living trust is simply a trust you create while you're still alive. It can be revocable or irrevocable. Just as when drafting a will, you designate beneficiaries to receive property included in the trust. However, trusts potentially save heirs money, hassle and time.
Property left in a will can be tied up for months or even years in probate court, leading to expensive court costs and attorney fees. However, assets inherited from a trust typically bypass probate and are distributed immediately after death.
Revocable living trusts allow you to retain control of the assets while you're alive. You'll name a successor trustee to take over upon death or if you become incapacitated. By contrast, you must give up ownership and control of all assets included in an irrevocable trust. These trusts cannot be changed, but they can achieve specific goals, such as reducing tax liabilities.
Take A Holistic Approach To Estate Planning
To fully protect your assets, you need a complete estate plan that includes a living trust, a will and power of attorney documents so that your hard-earned assets go to your chosen loved ones instead of going toward unnecessary court fees and costs.
The experienced attorneys at our law firm can assist you with your estate plan, starting at $2,500 for individuals and $3,000 for couples. Everyone's estate and wishes are unique. We can assess your situation and help you find a plan that meets you and your family's needs.
Disclaimer:
The answer is intended to be for informational purposes only. It should not be relied on as legal advice, nor construed as a form of attorney-client relationship.
Other answers about estate planning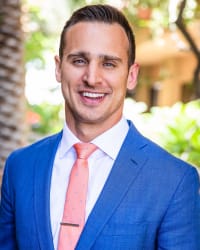 Estate planning can help individuals take their interests and wishes and put them in fine print for the future. That way, when someone passes on, …Sponsored answer by Blake B. Johnson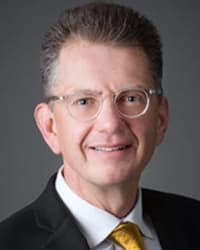 Having represented both professional and lay trustees for more than 20 years, my clients have asked me on many occasions about the amount of …Sponsored answer by Gregory W. MacKenzie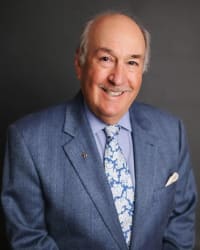 When a person – called the testator – draws up a will, they nominate someone they trust to administer their estate. The executor can be a family …Sponsored answer by Richard A. Kroll
Contact me
Required fields are marked with an asterisk (*).
To:

John Park
Super Lawyers:

Potential Client Inquiry