How Do I Become An Executor In New York? What Do I Do When I Become One?
Sponsored answer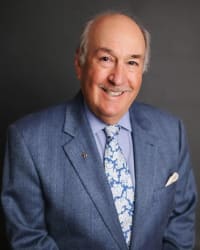 Contact me today
Answer
When a person – called the testator – draws up a will, they nominate someone they trust to administer their estate. The executor can be a family member, friend, lawyer or financial institution. All wills must be validated in New York through a court-supervised process called probate.
While the testator nominates an executor, that person must be approved by the Surrogate's Court after the death certificate is filed. Once the executor is officially appointed, and the will is validated, the court issues a document called "letters testamentary," which allows the executor to act on the testator's behalf.
Executors have many duties. They need to identify all the decedent's assets and liabilities. They must gather all assets, either in kind or by liquidating them, such as selling securities and placing the proceeds in an estate account. They must also identify any errors, such as those involving accounting and missing assets.
Once all assets are identified and valued, the executor must pay off all valid debts, including funeral expenses and taxes. Along the way, the executor has other ancillary duties, such as filing a final income tax return, setting up a trust and dealing with tangible personal property, including real estate.
Once all debts are settled, the executor distributes the remainder to heirs, according to the testator's wishes outlined in the will. Being an executor is a time-consuming job. However, the most important decision they will make is choosing the right attorney to guide them through the process.
How To Be A Good Executor
If a beloved family member or a good friend asks you to serve as their executor, here are some things to consider before and after their death to do the job efficiently:
Ask the testator to be specific about how they want their estate handled after death.
Be certain that your age and health allow you to do the job.
Get user names and passwords for cellphones, computers, email, social media and other online accounts.
Know where the will is located.
Talk to an experienced estate administration and probate attorney.
Be prepared to order as many as a dozen copies of the death certificate.
Understand that nothing begins until the death certificate is filed with the court.
Secure any vulnerable property after the testator's death, such as a vacant home.
Get organized and create a to-do list for tasks, such as stopping Social Security payments, closing financial accounts and settling debts.
Be upfront with heirs and advise them that the process will take time.
Understand that conflict between heirs is common.
Be aware that probate can take several months to a few years.
Finally, respectfully decline if you are overwhelmed or feel that you are underqualified for the job. You can't be forced to be an executor, and a court can't appoint you without your consent.
Can I Probate A Will Without A Lawyer?
You are not required to hire a lawyer to probate a will in New York. However, due to the complex laws involved, you will likely need legal guidance at some point in the process. While it is difficult to contest the validity of a will, challenges do happen. Disgruntled family members, unsatisfied creditors or others who have a stake in the outcome may dispute the document's validity or the accounting of estate assets. Challenges include:
The testator lacked the mental capacity to make the will.
The testator was manipulated to write the will unfairly favoring an heir or certain heirs (undue influence).
There are paperwork errors, where the will fails to meet all the required provisions.
If any of these challenges arise or if you make any mistakes during the process, you'll need a lawyer to fix them, which will likely cost more. That's why hiring an attorney from the outset is advisable and more efficient to ensure that the process goes smoothly. Additionally, many courts require electronic filing, which only lawyers can access.
In my 50 years as a probate and estate administration attorney, my legal team and I have guided countless executors and families through the probate process. We are experienced litigators, successfully defending against objections to accountings and will contests. We have the experience, temperament and knowledge to do the job. We use state-of-the-art technology and provide cost-effective service that benefits our clients.
Disclaimer:
The answer is intended to be for informational purposes only. It should not be relied on as legal advice, nor construed as a form of attorney-client relationship.
Other answers about Estate Planning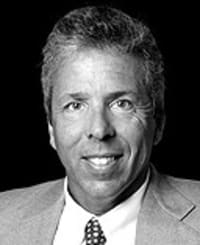 Each family needs to weigh the pros and cons of their own situation when deciding who should serve as executor or trustee of the estate.BENEFITS OF …Sponsored answer by John Farina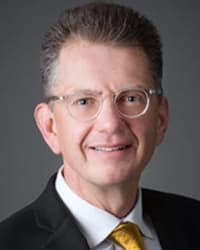 Having represented both professional and lay trustees for more than 20 years, my clients have asked me on many occasions about the amount of …Sponsored answer by Gregory W. MacKenzie
As with most estate planning questions, the short answer is "it depends." Naming a trust as the beneficiary of your retirement assets has …Sponsored answer by Devin Quackenbush
Contact me
Required fields are marked with an asterisk (*).
To:

Richard A. Kroll
Super Lawyers:

Potential Client Inquiry