Can My Family Law Case Be Resolved Through Mediation In Colorado?
Sponsored answer
Contact me today
Answer
Yes, mediation can be used to resolve family law cases such as divorce or child custody, as well as a wide range of other legal matters. In fact, if a family law dispute cannot be resolved through negotiation, mediation is required in many cases prior to proceeding to trial. 
In mediation, a neutral, third-party mediator works with the two opposing parties to facilitate a mutually agreed-upon resolution to a family law matter. The mediator does not take sides, but rather helps the opposing parties understand each other and the law as it pertains to the case. Typically, the mediator will conduct sessions involving both opposing parties, though breakout individual sessions may be valuable in certain circumstances. In mediation, both parties have the right to their own attorney to help them voice and protect their interests during the mediation process. If a divorce, child custody or other family law dispute cannot be resolved through mediation, the next step may be to proceed to trial. 
Preparing For Mediation 
To make the most of the mediation process, opposing parties should come fully prepared. Just as if a case were going to trial, all cards should be placed on the table, including financial disclosures. All of this should be ready to go prior to sitting down at the mediation table with a mediator, as it will be critical to making informed decisions about how a divorce, child custody or other family case should be resolved. 
The Benefits Of Mediation 
Mediation may be preferable to trial for a variety of reasons. For most people, time and money are important factors. Going to trial means waiting for a court date that may be many weeks or months away. Further, going to trial can prove costly as a result of the time required for the detailed preparation steps required by the courts. For most people, a mediated outcome tends to be much less expensive. 
Perhaps the most important benefit of mediation, however, is control over the outcome. While family court judges certainly strive for fair outcomes, the reality is that they have a limited amount of time to get to know the opposing parties. On the other hand, nobody knows a situation better than those who have lived through it. When the opposing parties are able to reach agreements on their own, those agreements may end up being far more satisfactory than a court order decided upon by a judge. 
While family law matters are stressful for most people, staying out of the courtroom and reaching a resolution without a judge's intervention may take less of a toll. Indeed, mediation may help preserve and even strengthen a working relationship between the opposing parties, which can be critical if there are children involved whom the parties will need to continue working together to raise. 
Even if mediation does not prove successful, it should not be seen as a loss. The work done during the process will help set the stage for an efficient, fair trial.
Disclaimer:
The answer is intended to be for informational purposes only. It should not be relied on as legal advice, nor construed as a form of attorney-client relationship.
Other answers about Family Law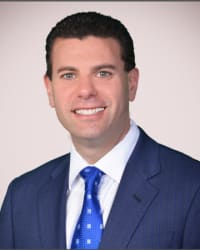 In all Florida divorce cases, marital and nonmarital assets and liabilities are defined in Florida Statute Section 61.075. For assets and liabilities …Sponsored answer by Jason A. Brodie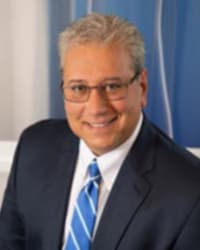 Unlike child support, Connecticut law does not offer a precise formula for calculating alimony, also referred to as spousal support or spousal …Sponsored answer by Thomas P. Parrino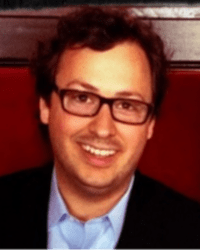 Divorce can be complex regardless of your income or net worth. Ending a marriage is emotionally challenging, and it's tough to take a rational …Sponsored answer by Bradley Jeckering
Contact me
Required fields are marked with an asterisk (*).
To:

Kathleen Ann Hogan
Super Lawyers:

Potential Client Inquiry