How Is Alimony Calculated In Connecticut?
Sponsored answer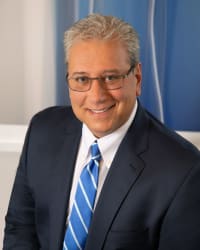 Contact me today
Answer
Unlike child support, Connecticut law does not offer a precise formula for calculating alimony, also referred to as spousal support or spousal maintenance. Instead, judges weigh a variety of statutory factors in determining the amount of the alimony award. 
When Does Alimony Come Into Play In A Divorce? 
Not all divorces will lead to alimony payments. If both parties are similarly situated from a financial standpoint, alimony may not be needed. Alimony is designed to enable a spouse who is disadvantaged through divorce to maintain a standard of living similar to that which he or she enjoyed during the marriage. The payor will make an alimony payment to the payee at regular intervals, or occasionally in one lump sum. 
What Are The Statutory Factors A Judge Will Consider? 
Connecticut's divorce statute lists factors that a judge should take into consideration when determining whether there should be an alimony award, and what the amount should be. These factors include: 
Duration of the marriage
Age
Health
Station and occupation
Income
Earning capacity
Vocational abilities
Education level
Employability
Estate
Whether one parent will forego work to raise children
While each of these factors must be weighed by the court when making an award of alimony, the factors need not be weighed equally, making it challenging to predict what an alimony award may be. However, an experienced attorney can offer guidance based on knowledge not only of statutes and decisional law, but on the facts that a specific judge took into consideration when awarding or denying alimony requests in the past. 
Divorcing parties may also reach agreements about alimony. Those agreements may or may not be based on the same factors that would drive a court's decision. 
How Long Will Alimony Payments Last? 
The question of duration of alimony is just as important and complex as the question of amount. Divorce can take time, and the disadvantaged spouse may be concerned about maintaining his or her standard of living while the process is ongoing. When the judge deems it appropriate, he or she may award alimony pendent lite. This is a temporary alimony that lasts while the divorce is pending. 
When the final alimony decision is issued, it may be temporary or lifetime. Lifetime alimony is increasingly rare, as these payments are typically considered temporary to help a disadvantaged spouse while he or she can reach solid financial ground. More often, temporary alimony is awarded for a defined period of time as part of the divorce decision. A one-time lump sum alimony payment may also be ordered.
 What Are The Tax Implications Of Alimony? 
As of Jan. 1, 2019, alimony payments are not taxed as income for the payee. The payor cannot deduct payments from his or her income. This represents a dramatic change from the way that alimony had been taxed for the previous 70 years. The tax implications should be carefully considered before reaching an agreement on alimony payments or should be thoroughly reviewed after a judge's alimony decision. 
Can The Amount Of Alimony Be Changed? 
Connecticut law grants the court the right to "terminate, suspend or reduce alimony payments" in the event of a significant change in circumstances. For example, if the payee is cohabiting with another person or has gotten remarried, the payor may seek a modification or termination of alimony payments if they can prove that the new living arrangements have led to a decrease in financial need.
Disclaimer:
The answer is intended to be for informational purposes only. It should not be relied on as legal advice, nor construed as a form of attorney-client relationship.
Other answers about Family Law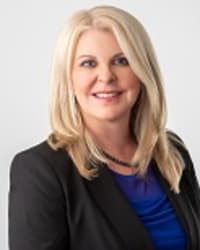 When spouses seek a divorce and one or both of them owns a business, the division of property and distribution of assets can be a bit complicated. …Sponsored answer by Laurie Mack-Wagner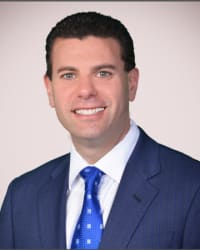 In all Florida divorce cases, marital and nonmarital assets and liabilities are defined in Florida Statute Section 61.075. For assets and liabilities …Sponsored answer by Jason A. Brodie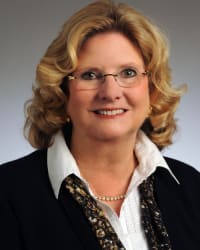 Make no mistake, there is no easy answer for dealing with narcissists in any situation.Here is a common divorce scenario in the Greenwich, …Sponsored answer by Sarah S. Oldham
Contact me
Required fields are marked with an asterisk (*).
To:

Thomas P. Parrino
Super Lawyers:

Potential Client Inquiry