How Does Alimony Work In Florida?
Sponsored answer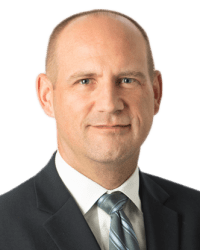 Contact me today
Answer
In Florida, the courts have discretion to award alimony as they see fit. This contrasts with the process they follow to determine child support. Child support is based on guidelines which establish a presumptive amount once the combined net incomes of the parties are determined.  But, right now, there's no formula for Florida alimony. Instead, it is the court's job to review and consider a variety of different factors.
Five Types Of Alimony, Ten Factors
There are five different types of alimony in Florida, not just one. Judges can award any of these that apply, including combinations of multiple types:
Bridge-the-gap alimony: Courts typically award this type of alimony to transition someone from a short-term marriage to single life. The award could last anywhere from a few months to a maximum of two years, and it is typically meant to cover things like moving expenses and security deposits on an apartment.  The award is non-modifiable in amount or duration.
Durational alimony: Durational alimony may be awarded when permanent periodic alimony is inappropriate. Its purpose is to provide a party with economic assistance for a set duration following a marriage of short or moderate duration or following a marriage of long duration if there is no ongoing need for support on a permanent basis. However, the length of an award of durational alimony may not be modified except under exceptional circumstances and may not exceed the length of the marriage, but as a rule of thumb, it tends to last roughly half the length of the marriage.
Permanent alimony: Permanent alimony becomes a consideration in cases where the marriage lasted 17 years or more, but can be awarded in shorter marriages under limited circumstances.
Rehabilitative alimony: This exists to help in the situation where, perhaps, one spouse left the workforce and needs some training or education to get back up to speed. Courts will frequently award rehabilitative alimony to help someone pursue a certificate, licensure or some other training or education that will lead toward a better income.
Lump sum alimony: Courts typically award alimony as regularly scheduled payments. However, they may award lump sum payments. The courts can award any of the different types of alimony as a lump sum.
Again, when it decides whether to award one or more of these types of alimony, the court will review a number of different factors. The law lists ten:
The standard of living established in the marriage
The length of the marriage
Each party's age and physical and emotional condition
Each party's financial resources, after the distribution of marital assets
Earning capacity, including the potential earning capacity based on each party's skills and education
Contributions to the marriage, including stay-at-home work
Parental responsibilities
The tax consequences of any potential alimony award
All sources of income, including investments
Any other factor necessary to make a just decision
Notably, the law doesn't offer the courts any formula to use. Instead, it's purely a matter of the court's discretion. Each judge will review the factors and make independent determinations of what's equitable.
The Changing Trends In Alimony
The past few decades have seen a significant shift in the way Florida courts have awarded alimony. Ten or twenty years ago, the marital standard of living used to be a "super factor" that would weigh far more heavily than others. For example, consider a married couple that lived the high life with expensive cars, multiple houses, boats, planes and lavish parties. The courts would look at that lavish lifestyle where the couple was spending hundreds of thousands of dollars a year and base an alimony award off that standard of living.
However, the marital standard of living is no longer a super factor in Florida alimony. This has been a significant shift, and courts are focusing more on the marital lifestyle as a "needs and necessities" assessment. As a result, we're seeing fewer large alimony awards. Even when wealthier couples divorce, we're seeing very few awards in excess of $11,000 per month. Even a billionaire's divorce might not result in an alimony award of more than $15,000 to $20,000 per month unless the payment included private school tuition or other such things that weren't covered in child support.
Basically, this means that the marital lifestyle is no longer the most important factor. The courts will still consider it, but they're trying to avoid "hurting" the payor with excessive awards.
Simultaneously, the courts have moved away from permanent awards. Permanent alimony is still an option, but the courts often avoid it because it tends to lead to future litigation. If the courts order someone to pay alimony on a permanent basis, that person might not be able to afford the payments after retirement. So, that person will file for a modification. To avoid the extra filings, courts have started awarding more durational alimony, even in long-term marriages. And it's worth remembering that the court can award combinations of different types of alimony, so they might award durational and rehabilitative alimony together.
One other notable trend is the fact that lobbyists have been pushing for reforms to the alimony laws. They want formulas for alimony that are more like the formulas for child support. Legislators have passed these reforms, but the two most recent governors have both voted them down. If they become law, these types of reforms would lead to more consistency in alimony awards, but for now, the courts have a lot of discretion. They frequently consider how other courts are shaping their awards, but they can ultimately do their own thing.
The Standard Process
Ultimately, everyone wants to know what they can expect from an alimony award. It's hard to say exactly because the courts have so much discretion. Still, it's reasonable to expect several things:
The courts will resolve an equitable division of the marital estate and any child support orders before they address alimony.
The courts will then evaluate each party's financial means and income. Here, it's important to address the value of any income-generating assets the person requesting alimony may have received during the property division.
Next is an evaluation of each party's need and ability to pay. The person requesting the alimony needs to prove there's a need. If that person is unemployed or underemployed, the courts will typically decide what that person should be making and count that amount as income.
The judge will then typically review this information, along with the other factors, and get to some sort of percentage. The courts cannot award more than 50% of someone's net income as alimony, and, as a rule of thumb, they tend to keep the awards closer to between 30% and 35% of the payor's net income.
For example, consider a couple that was married for ten years. The husband worked, and the wife stayed at home. Running the house cost roughly $15,000 per month. That covered the food, bills, kids, dogs, school and everything. When they get divorced, the wife might say, "I'm not working. I don't have any income right now." She used to work as a teacher, but her license has lapsed.
The court might say that, as a teacher, the wife could make $50,000 a year, bringing home maybe $40,000 after taxes. That's a bit more than $3,000 per month, which is $12,000 less than the standard of living she established at $15,000 per month.
But the husband could counter that his income is only $150,000 per year. His net income might be something like $130,000. He cannot afford to pay $12,000 in alimony per month, and the court cannot force him to pay more than 50% of his net income.
In this case, the judge might award durational alimony based on the length of the marriage. The wife might also receive rehabilitative alimony aimed at rebuilding her ability to work as a teacher. The husband won't pay $12,000 a month in alimony, but the judge might order him to pay a few thousand each month.
Alimony Is Not Meant To Be Punitive
Right now, Florida courts are really trying to make fair alimony awards. They are not trying to punish individuals. They're really trying to move away from permanent awards.
So much as alimony could play a role in your life for months or years to come, you want to make sure you present the right materials to the court. You want them to get a good, clear picture of your finances and those of your ex-spouse. You want to be clear about which marital expenses should be factored into expectations. You shouldn't pay alimony toward lavish vacations, charitable donations, savings accounts or children's expenses. Child support is a separate issue.
Alimony terminates upon remarriage, and the court can terminate or modify it if someone receiving it enters a financially supportive relationship. If someone is effectively remarried, the courts can acknowledge that, even if the relationship isn't officially a marriage.
Even if alimony isn't forever, it can make a big difference in your finances after a divorce. The longer you've been married, and the more you have at stake, the more it matters that you make a solid argument. Until the courts adopt a standardized formula, they have a lot of room to use their discretion. That means there's still a lot of room for the effectiveness of strong and reasonable arguments.
Disclaimer:
The answer is intended to be for informational purposes only. It should not be relied on as legal advice, nor construed as a form of attorney-client relationship.
Other answers about Family Law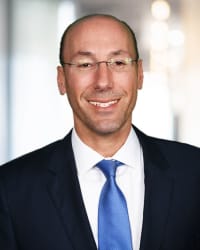 In Florida, a business or corporation is part of equitable distribution or property division pursuant to Florida Statute Section 61.075. You first …Sponsored answer by Joshua K. Friedman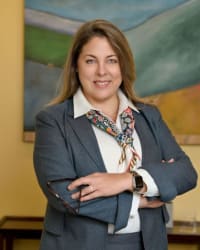 Businesses and professional practices, including their assets, may be considered part of the marital estate in Virginia whether or not they are owned …Sponsored answer by Julie Hottle Day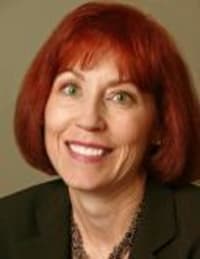 Yes, mediation can be used to resolve family law cases such as divorce or child custody, as well as a wide range of other legal matters. In fact, if …Sponsored answer by Kathleen Ann Hogan
Contact me
Required fields are marked with an asterisk (*).
To:

Jonathan Z. Schiller
Super Lawyers:

Potential Client Inquiry