Do I Need An International Family Law Attorney In Georgia?
Sponsored answer
Contact me today
Answer
In today's global world, families increasingly have ties to multiple nations. Those ties can give rise to any number of family law issues involving marriage, divorce, child custody or adoption.
Any type of family law issue that involves multiple nations can quickly become complex. Many family law attorneys in Georgia deal strictly with domestic cases. When a non-U.S. jurisdiction comes into play, it's critical to seek help from a lawyer who is well-versed in the intricacies of international family law. 
Common Types Of International Family Law Cases
International family law cases can arise in multiple ways. Perhaps you were traveling abroad and met someone you've decided to marry. Or maybe you and your spouse are pursuing a private international adoption.
Some common types of international family law cases include:
Prenuptial or postnuptial agreements for marriages in other countries (or marriages where one party owns property in a foreign jurisdiction)
International divorces, whether one or both parties are U.S. citizens or dual citizens, or one or both parties are living abroad
Domestic divorces where one or both of the parties owns foreign property
Child custody cases when a parent or children live in another country
Custody cases involving international child abduction, which frequently involves the Hague Convention, an international human rights treaty
International custody issues involving grandparents' rights or visitation
International adoptions through private placement (that is, not involving an agency or orphanage)
With any of these matters, the guidance of an international family law attorney is crucial for protecting your rights, property interests and children.
The Many Nuances Of International Family Law
Depending on the unique factors in your case, international family law might involve numerous complexities that your attorney must be prepared to address. Examples include:
Respectfully addressing cultural differences: In delicate family situations, the wrong tactics could backfire. Understanding the cultural backdrop is critical for making strategic decisions.
Dealing with language barriers: Your attorney should have the resources and connections to enlist trusted interpreters who are familiar with the local dialect, particularly in nations where multiple languages and dialects are spoken. Misinterpretations could cause misunderstandings that result in significant consequences.
Understanding the applicable legal frameworks: In some circumstances, multiple layers of law might apply – international law, U.S. law and the law of other nations. Your lawyer must understand these frameworks and have a trusted network of lawyers abroad to advise on foreign law when necessary.
Navigating courtroom traditions in other countries: Courtroom practices and procedures vary from country to country. Here again, having a trusted network of local practitioners can prove essential for making a successful case.
As you can see, international family law involves many layers of complexity – much more so than strictly domestic family law cases.
How A Proactive Approach Can Stave Off Problems
Whenever possible, seek advice from an international family law attorney as soon as you become aware that there may be an international dimension to your legal matter. For example, if you're marrying someone abroad, it's wise to consider a premarital agreement that will be enforceable in the event that you remain abroad. An international lawyer can guide you through those considerations. With proactive guidance, you can spare yourself headaches and expense down the road.
Disclaimer:
The answer is intended to be for informational purposes only. It should not be relied on as legal advice, nor construed as a form of attorney-client relationship.
Other answers about Family Law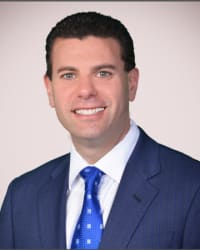 In all Florida divorce cases, marital and nonmarital assets and liabilities are defined in Florida Statute Section 61.075. For assets and liabilities …Sponsored answer by Jason A. Brodie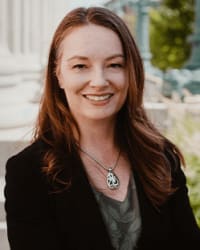 There are three major issues to resolve in divorce: division of assets, child custody and child support. Below we provide a brief overview of each …Sponsored answer by Teresa R. Reade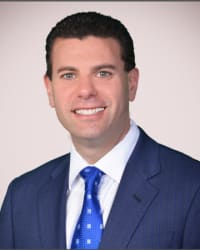 In all Florida divorce cases, the division of assets and liabilities, which is called equitable distribution, begins on the premise of an equal …Sponsored answer by Jason A. Brodie
Contact me
Required fields are marked with an asterisk (*).
To:

Michael E. Manely
Super Lawyers:

Potential Client Inquiry