What Are The Most Important Things To Consider In A Divorce In Massachusetts?
Sponsored answer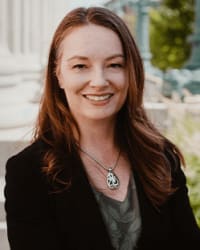 Contact me today
Answer
There are three major issues to resolve in divorce: division of assets, child custody and child support. Below we provide a brief overview of each issue with takeaways on how you can prepare yourself for the divorce.
Alimony And Division Of Assets
Massachusetts is an equitable distribution state. This means the court will divide assets based on what is fair. An equitable division is not necessarily the same as an equal division of marital assets.
Fairness is different for every divorce, but factors the court uses can include:
Length of the marriage
Age of each spouse
Physical and mental health of each spouse
Earning power of each spouse
Financial needs of each spouse
Which spouse will have primary custody of the children
The goal is to make sure each party can be financially independent of the other and still maintain a standard of living similar to what was enjoyed during the marriage. If there are insufficient assets to accomplish this, alimony may also be used if it is deemed appropriate.
Another consideration for the court is to make sure that neither party needs to rely on public assistance. It is better to have the spouses take care of each other than to have either of them become a public burden.
Important takeaway: if you have significant assets, it may be necessary to retain an expert witness to assist in division or valuation issues. Sometimes those experts can be hired by both parties, such as an appraiser, to help determine the value of the marital home.
Child Custody
When determining child custody, courts want the children to have consistency with both parents. The standard that the courts use to make custody decisions is, "What is in the best interests of the child?"
As you approach divorce, it is very important to keep the "best interests" standard foremost in your mind. It is the lens through which all child custody decisions will be made.
The best interests of a child are unique to every family. The facts of your case and the realities of your family will determine what "best interests" means for your specific situation. The courts generally attempt to maintain the same family dynamic that was present during the marriage, such as maintaining the same primary caretaker or shared parenting responsibilities.
However, there are always unique circumstances. In many cases, the parties agree on how parenting time is divided based on their employment, the needs of the children and the available financial resources for child care.
Important takeaway: As you discuss child custody with your divorce lawyer, be honest and frank about everything. Your lawyer wants to know what is really going on in your family, so he/she is prepared for what the other side will try to argue.
Child Support
The purpose of child support is to ensure that the children will be properly provided with necessities such as food, shelter and clothing. The amount of child support is based on a formula. The court must use the formula to determine the amount of support unless the court can provide specific findings to justify a "deviation" from the formula. The formula is referred to as the Child Support Guidelines. The parties generally cannot waive child support.
The figures that are used in the Guidelines include both parties' gross income from all sources, which is more expansive than the IRS definition of taxable income. Other information that will affect the amount of child support is the amount of health insurance paid by both parties and the amount of child care costs incurred by one or both parties.
Important takeaway: When thinking about child support, the children should experience similar lifestyles between the households of each parent relative to their experience during the marriage. Also, if income is inconsistent or if one of the parties owns a business, then averages over a larger period of time can be used to determine income. There are forms similar to those used by the IRS that takes into account business costs and expenses.
Disclaimer:
The answer is intended to be for informational purposes only. It should not be relied on as legal advice, nor construed as a form of attorney-client relationship.
Other answers about Family Law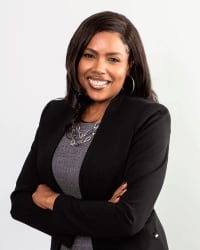 You and your former partner both have a right to continue your parental relationship with your children. That is an important factor, and it will …Sponsored answer by Robyn E. Ross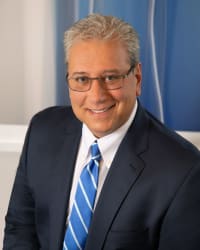 Unlike child support, Connecticut law does not offer a precise formula for calculating alimony, also referred to as spousal support or spousal …Sponsored answer by Thomas P. Parrino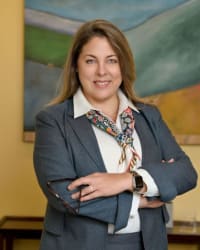 Businesses and professional practices, including their assets, may be considered part of the marital estate in Virginia whether or not they are owned …Sponsored answer by Julie Hottle Day
Contact me
Required fields are marked with an asterisk (*).
To:

Teresa R. Reade
Super Lawyers:

Potential Client Inquiry