How Do I Find An Effective Child Custody Lawyer In Las Vegas, Nevada?
Sponsored answer
Contact me today
Answer
Child custody is often the most contentious issue among divorcing or separating parents in Nevada. Choosing the right lawyer is essential for custody and parenting time cases because your future relationship with your child is at stake.
Custody cases are so fact-sensitive that experience and demonstrated legal competence are highly valuable in resolving them. Legal expertise is especially important for navigating the "best interest of the child" standard, which requires selecting and presenting critical facts to the court.
Qualities To Look For In A Child Custody Attorney
Many indicators can help you select a knowledgeable child custody lawyer. These include:
Certification as a Nevada family law specialist
Peer recognition by inclusion on the list of Super Lawyers or Rising Stars
Peer recognition as AV Preeminent® by Martindale Hubbell
Referrals, testimonials and positive reviews from former clients
A proven track record of success in resolving child custody cases, whether through litigation, settlement or mediation
I have over 35 years of legal experience in resolving these matters with compassion and dedication to my clients. Attorney Kimberly Stutzman and I are included on the Super Lawyers and Rising Stars lists for 2022, recognition given to fewer than 5% of family law attorneys in Nevada. Multiple lawyers at the firm are recognized as AV Preeminent®. I am a certified Nevada family law specialist, and two others in our firm are currently working toward certification.
The Basics Of Child Custody In Nevada
Like many other states, Nevada tries to reduce the level of conflict that often complicates custody cases. When parents separate or divorce, courts prioritize keeping both parents involved in their children's lives. But the guiding principle in all cases is determining an arrangement that's best for the child. The two basic types of custody in Nevada are:
Legal custody: Determines whether one or both parents will make major life decisions for the child, such as medical care, religion and education.
Physical custody: Determines where the child will live.
In most cases, Nevada courts assume it is in the child's best interests for both parents to have joint legal custody, where they both make decisions regarding the child's welfare. Courts generally grant this if the parents agree, or a parent makes a meaningful effort to have a relationship with their child. It can also be given if one parent tries to prevent the other from establishing a meaningful relationship.
Where Will The Child Reside?
Nevada courts also prefer that separated or divorced parents have joint physical custody – meaning that the child lives at least 40% of the year with each parent. The standards are similar to that of legal custody in that parents can agree to the arrangement, or both have or make an effort to have a meaningful relationship with the child.
If questions arise, courts can order an investigation over whether joint physical custody is appropriate. If they find that one parent can't care for the child 40% of the time, they can grant primary physical custody to the other parent, who is known as the custodial parent. Noncustodial parents are typically awarded visitation rights.
When Is Sole Custody Granted?
When a court determines one parent is "unfit," it can award sole custody to the other parent, who has exclusive rights to make decisions for their child. Under Nevada statutes, an unfit parent is generally described as an individual whose character or behavior prohibits them from giving their child the care, support and guidance they need. Nevada, like other states, dispels the notion that courts favor mothers in awarding custody. State laws dictate that judges can't determine custody based only on whether the custodial parent is the mother or the father.
The Best Interests Of The Child Standard
No standard formula exists for determining child custody. Parents can create their own plan, which the court must approve, or judges step in to forge the custody arrangement when parents can't agree. Nevada provides a list of guidelines for judges to consider. These include:
The child's wishes, providing they are old enough and have the emotional capacity to make a decision
Whether one parent is more likely to let the child continue to have a meaningful and continuing relationship with the other parent
Assessing the level of conflict between parents
Gauging both parents' ability to provide adequate care for the child
The child's relationship with both parents
Whether a history of abuse or neglect exists
The parents' physical and mental health
In addition, courts investigate whether either parent has a history of domestic violence against the child, the other parent or anyone else living in the household or whether they have tried to abduct the child.
Drafting A Detailed Parenting Plan
Parents are generally granted visitation during the time they do not have physical custody of their child. This is known as parenting time. These detailed documents outline how noncustodial parents spend time with their kids. Parents can draft these plans on their own, providing they are in their child's best interests.
But these orders must be clearly written so they can be enforced. Experienced attorneys understand the terms that need to be included, so plans are straightforward and aren't open to different interpretations. The order must also specify that Nevada (or another state where the child primarily lives) is designated as their "habitual residence." This is to avoid jurisdictional conflicts.
Mediation And Child Custody Disputes
Most custody disputes in Nevada are settled through court-ordered mediation, but it is not mandatory in all counties. It is required in Clark County and others with a population of over 100,000 people. But even for counties that don't meet that requirement, courts can still order mediation.
Under mediation, a neutral third party tries to peacefully resolve differences between parents over custody. We help prepare you for the process by discussing your goals and concerns and ultimately finding a plan that works for you and your child.
Protecting Your Rights While Offering Sound Legal Guidance
Yes, custody matters are among the most challenging and emotional issues of divorcing or separating parents. But working with an experienced child custody lawyer helps make the legal process understandable while giving you a clear understanding of your rights and outlining your options during every step of the process.
Depending upon the issues involved in your case, there may be relocation, jurisdictional or other issues that are best addressed with an experienced attorney at your side. We have years of demonstrated competence in handling these matters to help you reach the best situation for custody and parenting time.
Disclaimer:
The answer is intended to be for informational purposes only. It should not be relied on as legal advice, nor construed as a form of attorney-client relationship.
Other answers about family law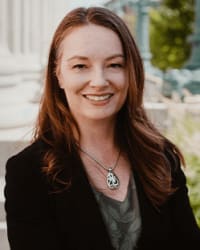 There are three major issues to resolve in divorce: division of assets, child custody and child support. Below we provide a brief overview of each …Sponsored answer by Teresa R. Reade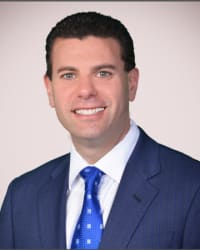 In all Florida divorce cases, the division of assets and liabilities, which is called equitable distribution, begins on the premise of an equal …Sponsored answer by Jason A. Brodie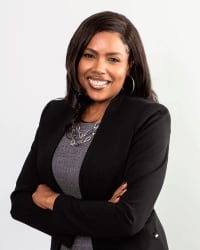 You and your former partner both have a right to continue your parental relationship with your children. That is an important factor, and it will …Sponsored answer by Robyn E. Ross
Contact me
Required fields are marked with an asterisk (*).
To:

Radford J. Smith
Super Lawyers:

Potential Client Inquiry