How Can I Handle A Complex Divorce In Ohio?
Sponsored answer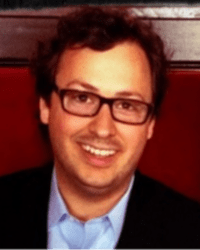 Contact me today
Answer
Divorce can be complex regardless of your income or net worth. Ending a marriage is emotionally challenging, and it's tough to take a rational approach to disentangling your life from your spouse's.
Some parts of the divorce process tend to cause more difficulty than others. These are the main complexities Ohio residents encounter during proceedings – and some ways to work through them.
Property Issues
Property division is one of the most contentious parts of divorce. People want to hold on to assets they feel are rightfully theirs, yet under Ohio's rules may qualify as fair game in proceedings. Among the assets people are most protective of include property acquired before their marriage and inheritances.
In Ohio, property acquired before marriage is separate property and will not be touched during property division. The exception to this rule is if it was commingled with marital property. In this case, the property in question may be subject to division; couples often must go to court to resolve this matter.
Inheritances are also separate property. This designation stands whether Ohio residents receive them before or during their marriage.
Child Custody Issues
The emotion involved in resolving child custody issues make these inherently complex. Parents want what's best for their children, and sometimes are at odds with what this looks like. They may need an attorney's help to solve the most difficult disputes, like those involving:
Time: When both parents want custody, they may find themselves at an impasse about how to create a parenting schedule that reflects their children's best interests.
Needs: Parents with special needs children must be careful to work out a living arrangement that allows them to receive the help they need, regardless of personal preferences.
Grandparents: More common in general custody battles than in divorces, parents may have to work out whether grandparents requesting visitation are allowed it or not.
Child support can also complicate proceedings, especially for high-income couples. Ohio follows a child support schedule for couples earning up to $336,000 jointly. Couples with a household income greater than this figure will have their support order determined at the discretion of the judge presiding.
Spousal Support Issues
While spousal support may be a factor in many Ohio divorces, it creates complexities for couples ending longer marriages (i.e., those lasting beyond 10 years). For instance, you may be a doctor, and your spouse may have sacrificed their earning capacity to support your career and family. If you are planning on getting divorced, you may have to provide them financial support over an extended period to account for the sudden change in their living standards.
Business Issues
Owning a business can throw divorce proceedings into a whirlwind, regardless of whether one or both spouses are involved with its operations. For those in this situation, they will want to consult a lawyer to determine a strategy for dividing it. When working with them, they must ask the following questions:
Which assets belong to the business and which to the marital estate?
Did the couple work together for the benefit of the business (regardless of each spouse's official employment status)?
Did the couple funnel their personal expenses through the business?
What will be the tax implications of dividing the business?
Taxes can be a tricky area to work through when dividing a business, especially if the spouse who owns it underpaid their federal income taxes. If the other spouse was in the dark about their actions, they can notify the IRS. Taking this course of action could help them avoid tax consequences for the business-owning spouse's misdeeds.
Divorce Is Tough To Go Through Alone
A simple divorce can become complex – and a complex divorce even more so – when people go through it without legal representation. Seeking an attorney's help is crucial during this highly emotional time. By having them handle the rational aspects of the process, people are free to cope with the emotional aspects and work on making a fresh start.
Disclaimer:
The answer is intended to be for informational purposes only. It should not be relied on as legal advice, nor construed as a form of attorney-client relationship.
Other answers about Family Law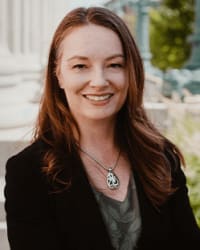 There are three major issues to resolve in divorce: division of assets, child custody and child support. Below we provide a brief overview of each …Sponsored answer by Teresa R. Reade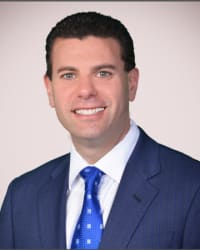 In all Florida divorce cases, the division of assets and liabilities, which is called equitable distribution, begins on the premise of an equal …Sponsored answer by Jason A. Brodie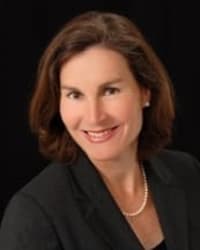 Many people facing divorce are concerned about the financial impact of divorce: How will I support myself? How will our property be divided? Will my …Sponsored answer by Elaine S. Buck
Contact me
Required fields are marked with an asterisk (*).
To:

Bradley Jeckering
Super Lawyers:

Potential Client Inquiry