Question
How Do I Choose The Best Divorce Attorney In Orlando, Florida?
Sponsored Answer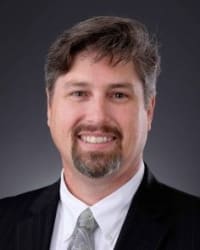 Answer
For many people, a divorce is the first time they have ever had to hire a lawyer. They struggle to find the right questions to ask because they have never had to do this before. To help, we put together interview questions you should ask your potential Florida divorce lawyer.
1. Do you feel comfortable with the lawyer?
A divorce lawyer will ask you to share intimate details about your life. Using these details, the lawyer provides you with recommendations. Thus, your comfort level with your lawyer is just as important as hiring someone who has the right legal experience.
A lawyer can't deal with the facts you are too embarrassed to share. Additionally, there will come a point where your lawyer may have to tell you something that you do not want to hear. If you do not feel comfortable with them, you might ignore their advice and make a bad decision.
2. How familiar are they with the judges in your county?
Judges have wide discretion to decide your divorce case, including issues such as child custody, alimony, and equitable division of assets. A lawyer who knows how your Judge thinks can give you an advantage.
3. Are they familiar with the unique issues in your case?
Ask them if family law is their primary area of practice. Ask them if they have ever handled a case like yours before.
As a general rule, someone who focuses on family law will know more of the nuances of family law. By focusing on one area of the law, a lawyer also gains practical experience beyond just the law that can help you.
4. Ask them what initial steps they might take in your case.
You are looking for a clear, concise answer here, and including contingencies is fine. For steps you do not understand, ask for clarification. You are looking for someone who can give you options and direction in a way you understand. 
5. How do they define a win?
This is kind of a trick question. A rigid definition of "Win" can limit your ability to settle and closes your mind to other potential options. A good lawyer is going to "reality check" you. How realistic or expensive are your goals? If you are trying not to spend a fortune, you will be looking for a lawyer that is resolution focused. Are they just thinking about what your life will look like at the end of the case?  Or, are they considering what it is going to look like in one, five or ten years from now, especially if you have children. 
6. Will they have the time to give you one-on-one attention? 
It is important to select someone who will return your phone calls or has a legal team designed to help you if your attorney is in Court on another case that day. If you have a legal team who will work with you one-on-one and educate you on your rights, you are less likely to feel lost in the process. 
There is no "right" way to select a family law attorney, and no one lawyer is the best option for everyone. However, conducting due diligence and listening to your instincts can help you choose the one who is best suited to take your case.
Disclaimer: The answer is intended to be for informational purposes only. It should not be relied on as legal advice, nor construed as a form of attorney-client relationship.
Other Answers About Divorce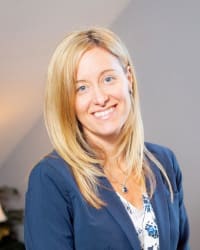 In short, yes, child support can be modified and reviewed in Massachusetts. However, the standard for that …
Sponsored answer by Kristen A. Menard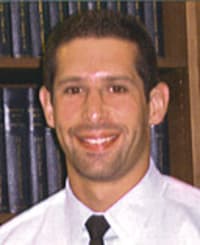 The best thing to do is first find out whether your spouse is interested in amicably resolving the matter. If …
Sponsored answer by Benjamin E. Levin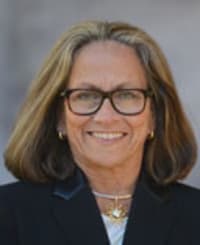 The short answer is, "it depends." Retirement assets earned before marriage are typically considered …
Sponsored answer by Maria P. Cognetti
To: Patrick Meriwether
Super Lawyers: Potential Client Inquiry
Required fields are marked with an asterisk (*).
Disclaimer:
The information contained in this web site is intended to convey general information. It should not be construed as legal advice or opinion. It is not an offer to represent you, nor is it intended to create an attorney-client relationship. The use of the internet or this contact form for communication is not necessarily a secure environment. Contacting a lawyer or law firm email through this service will not create an attorney-client relationship, and information will not necessarily be treated as privileged or confidential.