Question
How does fault matter in a Florida auto accident?
Sponsored Answer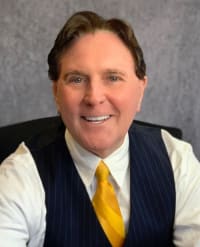 Answer
Florida is a "no-fault" insurance state, but the fair attribution of fault after an auto accident can still make a big difference to your recovery.
The confusion often owes to the role that personal injury protection (PIP), or "no-fault" insurance, plays after an accident.
How no-fault insurance works in Florida
PIP is a type of car insurance meant to cover the cost of medical treatment for you and your passengers. PIP also covers lost wages if your injuries render you unable to work. Because PIP is a no-fault insurance, it is distributed based on who is hurt, rather than who is at fault for the accident.
Florida requires all drivers to carry a minimum of $10,000 of PIP, though you have the option to carry more. After an accident, the PIP claims are made against your insurance company. Your insurance then pays 80% of your medical bills and 60% of any eligible lost wages up to the $10,000 or whatever amount you carry. However, once your PIP coverage is used up, any additional costs will need to be recovered elsewhere.
When you have used up all your PIP benefits, then your health insurance company will take over and start paying. You will have the cost of the co-pays, your deductibles and other out-of-pocket expenses. If you are disabled as a result of the accident, you may also qualify for coverage under Medicare.
Why fault matters
PIP only covers injuries and lost wages up to a set amount, but auto accidents may lead to additional damages. When you look to recover these additional costs, fault matters.
Auto accidents aren't always black and white. Sometimes both parties can be partially at fault for a single vehicle accident. This means you may still have a case for the injuries you suffered as the result of an accident, even if law enforcement indicates that you are partially at fault. Because Florida follows the rules for comparative negligence, a jury can award a portion of fault to any of the vehicles involved.
So, if there are two parties involved in an accident and each is 50% at fault, each individual can make a claim for 50% of their total damages against the other party or insurance company. For example, imagine the accident leaves you with $10,000 in total damages. If you're 50% at fault, you can make a claim for $5,000 against the other party or insurance company.
It is possible to avoid being assigned an undue measure of fault
If you're in an auto accident and deemed at fault, you may receive a citation from law enforcement. Insurance companies often view such citations as a reason to hold you more at fault. Know your rights; talk to an attorney right away. In most jurisdictions, you have 30 days to contest the citation.
If you do contest the citation, you're going to go in front of a local judge who will then ultimately decide whether the citation should stick or not.
Disclaimer: The answer is intended to be for informational purposes only. It should not be relied on as legal advice, nor construed as a form of attorney-client relationship.
Other Answers About Personal Injury - Plaintiff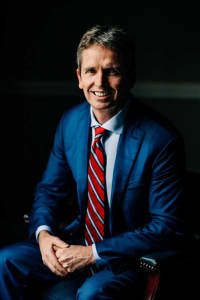 After an accident or injury in South Carolina, you may feel overwhelmed by the prospect of navigating the legal …
Sponsored answer by Ian D. Maguire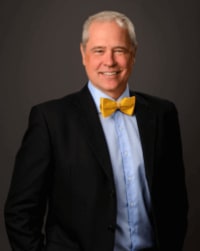 If you have been injured through no fault of your own or at work, you may wonder what you need to do to hold the …
Sponsored answer by Paul R. Dahlberg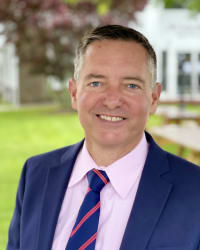 Necrotizing enterocolitis (NEC) is a dangerous intestinal issue that affects 9.1% of premature babies. It occurs …
Sponsored answer by Stephen M. Reck
To: Bernard F. Walsh
Super Lawyers: Potential Client Inquiry
Required fields are marked with an asterisk (*).
Disclaimer:
The information contained in this web site is intended to convey general information. It should not be construed as legal advice or opinion. It is not an offer to represent you, nor is it intended to create an attorney-client relationship. The use of the internet or this contact form for communication is not necessarily a secure environment. Contacting a lawyer or law firm email through this service will not create an attorney-client relationship, and information will not necessarily be treated as privileged or confidential.