Question
What kinds of compensation can injury victims get in Florida?
Sponsored Answer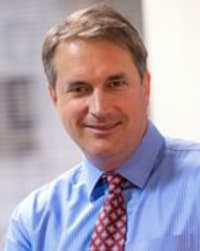 Answer
After an accident in Florida, a victim and his or her family can seek several types of compensation to make up for pain and suffering, lost wages and other losses. At Coker Law, your case is important – this is not just a job for us. We strive to use our passion for the law and desire to be a positive change in people's lives to help our clients. We understand that while you may never recover parts of your life after an accident, we will work to make your life less stressful so you, your family and loved ones can grow and develop in every way possible.
Compensation is provided to reimburse someone for what happened, no matter what type of personal injury case it involves. The damages can be broken down into economic and noneconomic damages.
Economic Vs. Noneconomic Compensation After An Accident
Economic: This type of compensation refers to the minimum someone needs to survive after an accident, as well as property damage, household services that can no longer be performed by the injured party, lost wages and medical bills.
Noneconomic: When someone is injured due to another's negligence, life experiences are taken away. Memories go away. Those are very real and are something someone has lost. Noneconomic compensation provides for these types of losses, which many times are more significant than the economic damages.
In Florida, loss also includes:
Mental anguish
Loss of capacity for the enjoyment of life
Inability to perform daily tasks (such as bathing or dressing)
Embarrassment/inconvenience of being unable to care for oneself
These losses affect individuals who have suffered not only catastrophic injuries, but any type of injuries in accidents. Individuals who cannot get out of bed right away in the morning, cannot play with a child or cannot go on a school field trip as a result of even a non-catastrophic injury are suffering from a loss and should be appropriately compensated.
Loss Of Consortium
This is often a default way of thinking about how intimacy has been affected when a spouse has suffered a traumatic brain injury or other serious injury in an accident. However, it is not just physical intimacy. The true experience of living a life together is gone when a spouse is physically present, but cannot work, feed themselves, remember their kids or walk the dog. Loss of consortium refers to all aspects of a couple's life together.
Compensatory And Punitive Damages
In injury and accident cases, damages can be compensatory and/or punitive. Compensatory damages are designed to help make the injured party as whole as possible after their life has been drastically changed by someone else's negligence. This would be the monetary recovery sought by filing a lawsuit.
Punitive damages are different and not applicable in every case. Punitive damages are designed to punish someone's wrongful conduct. For example, if someone was driving drunk and caused an accident, punitive damages may apply in addition to compensatory damages as an additional consequence for the drunk driver. Another example would be a surgeon operating under the influence of drugs. Any errors or injuries resulting from such behavior would potentially be cause for seeking punitive damages.
However, it is important to note that not all negligence is cause for punitive damages. Our lawyers understand the distinction and can advise you on whether punitive damages are likely in your situation.
Are There Damages Specific To Wrongful Death Cases?
Wrongful death cases are based on statute and cases can be filed based on what the statutes allow. The recovery is often limited, which our firm believes is unfortunate in a wrongful death situation. Since our firm has a full understanding of the law and is compassionate toward clients dealing with the loss of a loved one in an accident, we can take the time to explain the Florida statutes that pertain to wrongful cases. These include statute 768.21, which discusses what can be recovered after a wrongful death, and statute 768.18, which discusses who the survivors are (spouse, children, parents, etc.).
Seek An Attorney Immediately
After an injury, it is essential that you seek the help of an experienced personal injury lawyer immediately. The Florida Legislature has established timelines that govern how long you you have to file a lawsuit. For example, in a motor vehicle crash case, the injured person typically must file a lawsuit within four years of the crash taking place, otherwise, their claim can be gone forever.  Also, with that same motor vehicle crash case, the injured person must be able to prove they have a permanent  injury. Only then is a jury allowed to compensate them for their noneconomic losses.
Insurance companies are not looking out for your best interests. They approach cases from a standpoint that there was no negligence on behalf of their policyholder and that the injured party is embellishing or fabricating their injuries, despite the facts showing their position is not true. This is just another reason you should have an attorney on your side.
Most people who attempt to challenge an insurance company on their own will not receive a fair value for their losses. Our highly skilled personal injury lawyers and staff at Coker Law can bring people, power and authority to the pursuit of justice and compensation on your behalf after an accident.
Disclaimer: The answer is intended to be for informational purposes only. It should not be relied on as legal advice, nor construed as a form of attorney-client relationship.
Other Answers About Personal Injury - Plaintiff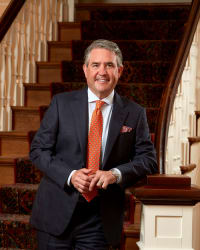 What should I do after suffering an injury at the oil or gas workplace?After suffering an injury, an oil or gas …
Sponsored answer by Collen A. Clark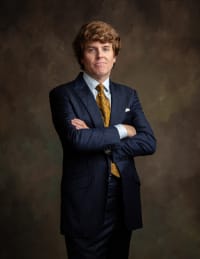 Years ago, slogans like "You're in Good Hands" and "Like a Good Neighbor" really …
Sponsored answer by Joel L. DiLorenzo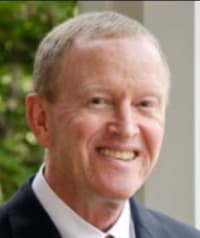 The short answer is yes, in some cases.If an accident was caused in whole or in part by the condition of a …
Sponsored answer by Charles W. Whetstone, Jr.
To: Matthew N. Posgay
Super Lawyers: Potential Client Inquiry
Required fields are marked with an asterisk (*).
Disclaimer:
The information contained in this web site is intended to convey general information. It should not be construed as legal advice or opinion. It is not an offer to represent you, nor is it intended to create an attorney-client relationship. The use of the internet or this contact form for communication is not necessarily a secure environment. Contacting a lawyer or law firm email through this service will not create an attorney-client relationship, and information will not necessarily be treated as privileged or confidential.