Question
How do I sue for wrongful death at a nursing home in Florida?
Sponsored Answer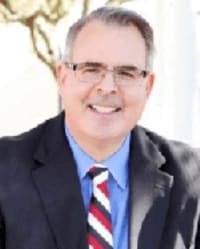 Answer
Despite whatever care and safety a nursing home might promise, the fact of the matter is that nursing home neglect and abuse is far too common.  This neglect can lead to injury and, in some cases, death of a loved one. If you are considering bringing legal action against a nursing home, you need to be aware that the statute of limitations or legal time period within which to bring you claim, is much shorter than in other types of personal injury matters; therefore, time is of the essence.
Abuse and wrongful death cases in nursing homes lead to outrage, understandably. However, the difficulty is that no matter how open-and-shut your case might seem, it is almost always more complicated than it initially appears. As such, contacting a nursing home abuse and neglect attorney who has experience dealing with these cases and taking them to trial is valuable.  In a trying time, he or she can help a family grieve and deal with the complex legal aspects of the case.
Before a lawsuit can be filed, there are several required legal steps.
Immediately after a tragic event occurs with your loved one in a nursing home, families should report the incident to the Elder Abuse Hotline with the Department of Children and Families (DCF). In many cases, DCF will send a representative out within 24 hours to investigate the incident. This investigation typically involves viewing the resident's medical records, gathering witness statements, and having an in-house nurse review the collected information. In addition to contacting DCF, you should contact an experienced nursing home abuse attorney who will begin his or her own investigation into the incident. While the investigation is initiated quickly, the subsequent investigation and review often lasts for months. It is important to note that the statute of limitations for nursing home abuse and neglect cases is much shorter than you might expect, and failing to contact an attorney in a timely manner can lead to your claim being barred by law.
Let's take a look at what often sits between a family and filing a lawsuit against a care facility:
Three-month investigation: The aforementioned investigation by DCF can take as little as 30 days or up to a few months, depending on the complexity of the incident. In addition, the attorney will need to gather more extensive medical records, including the full nursing home chart, for an expert medical review to determine if there is sufficient evidence to prove a violation of the standard of care.
75-day pre-lawsuit process: Once an attorney verifies that there is sufficient evidence to file a lawsuit, the pre-lawsuit process can begin. In most cases, the attorney notifies the prospective defendant of the intent to sue, which is followed by a 75-day pre-suit period. During this time, defendants have the opportunity to request and gather information, and documents can be exchanged between attorneys. It is important to note that if the attorney does not follow the pre-suit process appropriately, the client may waive important rights in the lawsuit.
Mediation: At the end of the pre-suit process, Pre-suit Mediation may take place. If a case settles at mediation, the case is closed.  If it does not settle at mediation, then a lawsuit can be filed at that time.
One possible roadblock to filing a lawsuit in court is an Arbitration Agreement with the care facility.
One way that nursing homes protect themselves from lawsuits is arbitration. An Arbitration Agreement is a document, which nursing homes ask families or residents to sign upon admission, in which the family or resident agrees to settle any dispute outside of court with the use of an arbitrator, as opposed to pursuing an injury or wrongful death case at trial with a judge and jury. Often, signing nursing home admission paperwork is done in a hurry. There are pages upon pages needing signatures or initials, and the nursing home staff doesn't take the time to explain each document you are signing. And tucked in those pages upon pages often rests the Arbitration Agreement. Many times, the arbitration agreement is just a clause in a larger contract that you are asked to initial. And with your signature, you have waived your right to a jury trial.
This is why families benefit from crossing out and nullifying this portion of the admission paperwork.
Does signing an Arbitration Agreement mean no victory at all? Not quite. Sometimes attorneys can challenge the Arbitration Agreement and have it negated. If you are forced into arbitration, you may still receive a settlement, but the awards are often much less than what you would receive from a standard trial. What's more, the grieving family will have to pay half the cost of arbitration.
The importance of hiring a specialized nursing home abuse lawyer.
The regulations behind nursing home law are intricate and complex. There are multiple factors involved in proving a nursing home case well beyond a resident's obvious injury or death. Tackling a nursing home neglect or wrongful death case means analyzing corporate, staff, and management issues. It requires accounting knowledge and expertise in the intricacies of corporate structure. It takes an acute eye for careful analysis. Very few attorneys in Florida specialize in nursing home abuse and neglect, but finding an attorney with expertise in this area, not just a general personal injury lawyer, is important, as this area of law evolves rapidly because of new regulations that are adopted every few months. Dealing with the wrongful death of a loved one is heartbreaking, especially when a nursing home promised to provide superior care. Working with an attorney who understands the situation and empathizes with you, while bringing expertise and exceptional ability to the legal process is invaluable.
Disclaimer: The answer is intended to be for informational purposes only. It should not be relied on as legal advice, nor construed as a form of attorney-client relationship.
Other Answers About Wrongful Death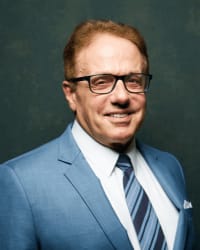 Losing a loved one is a devastating experience. When someone else's negligence causes their death, the loss …
Sponsored answer by Joseph P. Awad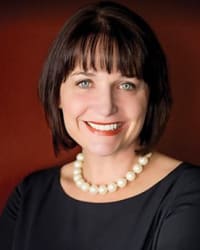 Nevada says a death is wrongful if it is caused by "the wrongful act" or "neglect" of …
Sponsored answer by Kari J. Hanratty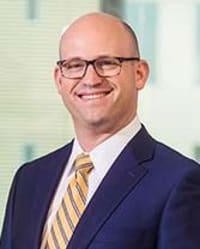 First of all, it's important to realize that even if a wrongful death case exists, Florida statute dictates …
Sponsored answer by Philip A. Gold
To: Stephen Watrel
Super Lawyers: Potential Client Inquiry
Required fields are marked with an asterisk (*).
Disclaimer:
The information contained in this web site is intended to convey general information. It should not be construed as legal advice or opinion. It is not an offer to represent you, nor is it intended to create an attorney-client relationship. The use of the internet or this contact form for communication is not necessarily a secure environment. Contacting a lawyer or law firm email through this service will not create an attorney-client relationship, and information will not necessarily be treated as privileged or confidential.