Question
In Florida, What Should I Look For In A Wrongful Death Attorney?
Sponsored Answer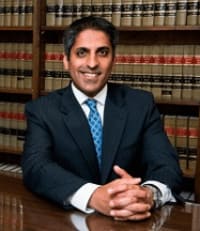 Answer
Experiencing the death of a loved one in a fatal accident is one of the most difficult things to face. While no legal action can erase the emotional pain you are feeling, speaking with an attorney is a good idea. A good lawyer can help you and your family recover the compensation you need to ease the financial burdens you are facing. 
Selecting the right lawyer to hold the negligent parties responsible is an important decision that you will need to make. We believe it is important to interview several attorneys to help you feel more confident in your final choice. The attorney you ultimately work with should be someone willing to personally invest the needed time and resources into your case while always being willing to proceed with litigation. 
Asking yourself the following three questions can help you determine whether an individual possesses these traits. 
Does This Attorney Meet With Me Personally? 
A wrongful death attorney serves two important functions. One of those roles is to take the necessary actions to secure fair compensation for the damages you suffered. The other aspect of our job is to help guide you and your family through this nerve-wracking process. To better accomplish both goals, the attorney working on your case should meet with you in person during all meetings. By being present during all appointments, the attorney is showing that they want to get to know you and your family on a very personal level. 
These personal connections extend into the courtroom by assisting the attorney in the creation of persuasive arguments. Jurors can tell whether the attorney truly believes what they are saying. If your lawyer is committing the time to understanding your situation fully, that will come through when they advocate for you in court. If the attorney does not show up for these meetings, that is a serious red flag. 
Do I Feel Comfortable Working With This Attorney? 
Having to find and hire an attorney to help you file a wrongful death lawsuit is a stressful process. Your attorney should be willing to do whatever is necessary to make you feel more at ease. Instead of requiring you to come to their office, a good wrongful death attorney may offer to meet you at your home or in a public place that is more comfortable and convenient for you. To reduce any uncertainty you have about the legal process, your lawyer should be willing to talk through the next steps. 
It is important to know that during any wrongful death case, there are a lot of emotional ups and downs. A lawyer who has your needs in mind will be there to help you through the difficult moments to help you reach the positive moments. 
Is This Attorney Willing To Go To Trial? 
Whether your case ultimately goes to court or if you reach a pretrial settlement, it is advantageous to have a lawyer who is known to aggressively litigate cases in your corner. Insurance companies will conduct their due diligence into your attorney. If you are working with a lawyer who rarely tries cases, insurance companies become more inclined to offer a subpar settlement that fails to adequately compensate you for your loss. 
Do not be afraid to ask an attorney how many cases they try and how many cases they have won. You do not want to put the rest of your life in the hands of a lawyer who rarely enters the courtroom. Comparing several attorneys' trial records can make the difference when ultimately choosing the right attorney for your situation. 
The majority of damages in Florida wrongful death cases are for loss of companionship and loss of service. These are difficult damages to obtain, which is why it is so important to speak with an attorney about your unique situation. 
Disclaimer: The answer is intended to be for informational purposes only. It should not be relied on as legal advice, nor construed as a form of attorney-client relationship.
Other Answers About Wrongful Death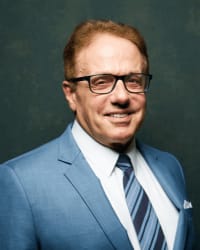 Losing a loved one is a devastating experience. When someone else's negligence causes their death, the loss …
Sponsored answer by Joseph P. Awad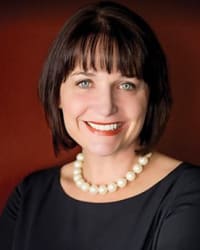 Nevada says a death is wrongful if it is caused by "the wrongful act" or "neglect" of …
Sponsored answer by Kari J. Hanratty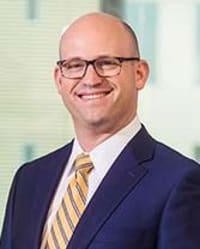 First of all, it's important to realize that even if a wrongful death case exists, Florida statute dictates …
Sponsored answer by Philip A. Gold
To: Fraz Ahmed
Super Lawyers: Potential Client Inquiry
Required fields are marked with an asterisk (*).
Disclaimer:
The information contained in this web site is intended to convey general information. It should not be construed as legal advice or opinion. It is not an offer to represent you, nor is it intended to create an attorney-client relationship. The use of the internet or this contact form for communication is not necessarily a secure environment. Contacting a lawyer or law firm email through this service will not create an attorney-client relationship, and information will not necessarily be treated as privileged or confidential.