Question
Can I Sue A Company For Wrongful Termination In Florida?
Sponsored Answer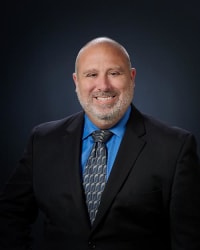 Answer
Under Florida law, in the absence of civil service regulations for public employees, a union collective bargaining agreement or an employment contract providing additional rights and protections, an employee's status is deemed to be "at will." This means that the employee serves at the will of the employer and the employer may determine the terms and conditions of that employment, and can change those terms and conditions at any time, with or without notice, and for any reason. 
As such, for the at-will employee, there is no claim under Florida law for "wrongful termination" per se because the employer can terminate the employee at any time, for any reason or for no reason at all. The employer's reason for termination, if provided at all, may be unfair, unethical, immoral, poor judgment, based on a mistaken belief or a bad business decision. This is the general rule in Florida and most of the United States.
There are, however, a number of "exceptions" to the general "at will" rule. Specifically, there are federal, state and local laws that prohibit an employer from taking adverse action, including termination, against an employee based on certain protected characteristics or protected conduct. For example, an employer cannot take adverse action based on an employee's race, national origin, sex, age, religion, genetic condition, marital status, sexual orientation or disability. Additionally, the employer may not take adverse action against an employee for engaging in protected conduct including complaining about discrimination or sexual harassment, whistleblowing, claiming or attempting to claim workers' compensation benefits, taking leave time under the Family and Medical Leave Act, serving on a jury, participating in an investigation regarding discrimination, or serving as a witness in a discrimination or retaliation claim of another employee, and complaining about minimum wage and overtime violations. The foregoing list of exemptions is not exhaustive as there may be additional protections available under federal, state or local law.
Most employment laws that prohibit adverse action, including termination based on protected characteristics or protected conduct provide for the recovery of damages, such as lost wages, lost benefits, compensation for non-economic injuries (like mental anguish, embarrassment, humiliation and emotional pain and suffering), punitive (punishment) damages, attorney's fees and costs.
Because there are so many exceptions to the general "at will" employment rule, an employee may be able to bring a claim for wrongful termination under one or more federal, state or local laws. 
Employers may be well-advised to consult with a qualified employment lawyer before taking adverse action against an employee, including termination, particularly if the employee may claim that the termination is related to a protected characteristic or related to having engaged in protected activity. In such cases, notwithstanding the "at will" rule saying the employee need not provide a reason or even have a good reason for termination, the employer should ensure that it has and can support through evidence (preferably documented disciplinary actions, witnesses or other documents) a legitimate non-discriminatory, non-retaliatory reason for the termination.
Employees who believe that they have been subjected to sexual harassment, discrimination or retaliation, whether resulting in termination or a lesser form of adverse action, should contact a qualified employment attorney who will be able to assess the merits of the claim and provide guidance and representation in advancing a viable claim. 
For more information regarding wrongful termination, or any other employment law related matter, please visit our website at www.gallup-law.com.
Disclaimer: The answer is intended to be for informational purposes only. It should not be relied on as legal advice, nor construed as a form of attorney-client relationship.
Other Answers By Dana M. Gallup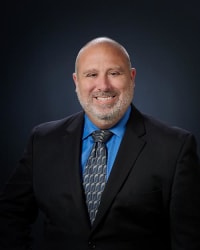 Under Florida law, non-compete agreements may be enforced by the employer so long as they are reasonable with …
Sponsored answer by Dana M. Gallup
Other Answers About Wrongful Termination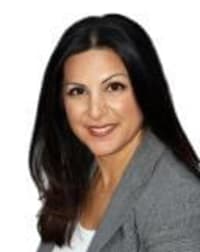 Being an at-will employee does not mean you don't have rights!Most workers in California are at-will …
Sponsored answer by Natasha Chesler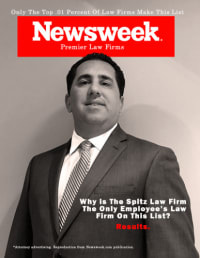 After being wrongfully terminated from your job, the most important thing to do is to know your rights. It can be …
Sponsored answer by Brian D. Spitz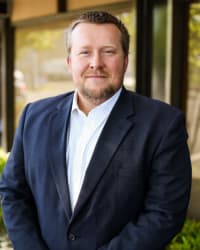 Many employers require that new employees sign noncompete agreements before they can start work, and these …
Sponsored answer by Mark K. Davis
To: Dana M. Gallup
Super Lawyers: Potential Client Inquiry
Required fields are marked with an asterisk (*).
Disclaimer:
The information contained in this web site is intended to convey general information. It should not be construed as legal advice or opinion. It is not an offer to represent you, nor is it intended to create an attorney-client relationship. The use of the internet or this contact form for communication is not necessarily a secure environment. Contacting a lawyer or law firm email through this service will not create an attorney-client relationship, and information will not necessarily be treated as privileged or confidential.