How Does Someone Get Out Of A Hilton Grand Vacations Timeshare In Las Vegas, Nevada?
Sponsored answer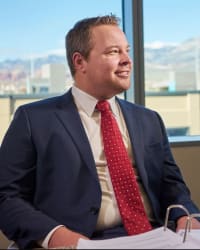 Contact me today
Answer
There are multiple ways to get out of your Hilton Grand Vacations timeshare, but they will depend on the facts of your situation.
Here are four possible options.
Cancel The Contract Within Five Days
The first and simplest is to cancel the contract within the statutory rescission period. By law, Nevada allows anyone who purchases a timeshare to cancel the contract and get a full refund within five calendar days of the purchase.
The cancellation request must be in writing and sent via mail or overnight delivery before midnight on the fifth day.
Sell It To A Third Party
The second possible method to get out of your timeshare is to sell it on the open market to a third party. Selling a timeshare is often difficult, and you may suffer a financial loss. Further, to find a buyer, you will most likely need to pay off your timeshare loan and stay current on your maintenance fees.
If you pursue this option, it is typically best to use a licensed timeshare resale broker.
Apply For A Financial Hardship
The third option is to apply directly with your timeshare developer for a financial hardship.
Challenge The Contract's Validity
The last method is to challenge the contract's validity. A successful challenge will render the contract void, and you can exit it.
Under Nevada law, there are several bases for challenging the contract's validity. The grounds for such a challenge include:
Lack of capacity
Unconscionability
Duress
Fraud
By far, the most common reason to challenge the validity of a purchase contract is that the seller used false, misleading or omissions of important information to convince the buyer to sign. This fraudulent inducement is difficult to prove, but not impossible.
The law concerning fraudulent inducement is very nuanced. So, if you think your sales agent misled you to get you to buy a Hilton Grand Vacations timeshare, the first thing you should do is contact the company you purchased the timeshare from and file a complaint. If this effort fails, you can hire a reputable attorney who has experience with Nevada timeshare contracts.
You Need The Solution That Matches Your Situation
Sales agents often use similar tactics to sell timeshares, but every timeshare owner's situation is unique. If you want to know if you can get out of your timeshare, you need a situation to fit your individual circumstances.
An attorney who handles timeshare contracts regularly will understand the applicable laws and should be able to help you understand your options shortly after you meet.
Disclaimer:
The answer is intended to be for informational purposes only. It should not be relied on as legal advice, nor construed as a form of attorney-client relationship.
Other answers about Foreclosure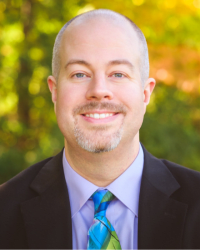 There are many reasons why Michigan property owners would seek change to their association bylaws. The bylaws affect several aspects of their …Sponsored answer by Adam Randall
Contact me
Required fields are marked with an asterisk (*).
To:

William J. O'Grady
Super Lawyers:

Potential Client Inquiry