Question
What decisions and possible consequences do you face after being indicted by the federal government or the state of Georgia?
Sponsored Answer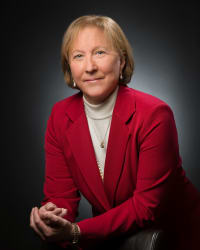 Answer
The possible consequences of an arrest start with having to spend time in jail awaiting trial or other resolution of your case. If you are convicted, the consequences can include substantial prison time.
Seeking release on bond where that is available is therefore important, so that you can get out of jail before trial. At this stage, your attorney should also make any pretrial motions that are in order, such as motions to suppress evidence obtained through illegal searches.
Throughout the process, you will face key decisions. Especially critical is the decision about whether to go to trial or accept a plea offer. Even after a conviction, however, numerous issues may arise regarding determining an appropriate sentence and possibly pursuing an appeal or other post-conviction relief.
Release From Jail On Bond After An Arrest
Getting released on bond from jail after an arrest is preferable to staying in jail. It's much easier to work with your attorney to prepare an effective defense when you're not behind bars.
But depending on the charges and your circumstances, bond may be difficult to get. Many defendants lack the stable background, employment or cash resources to meet the criteria established by the court. For certain charges, such as for violent crimes, bond may not be available in many cases.
Using Pretrial Motions To Challenge The Prosecution
Pretrial motions can play a critical role in challenging procedural errors by police or the prosecution. In many cases, these motions seek to suppress evidence obtained through unlawful searches and seizures prohibited by the Fourth Amendment.
For example, if your arrest began with a traffic stop, was the stop legal? Did officers have reasonable suspicion to pull you over and search without a warrant in the first place? And even if they did have such suspicion, was there actually probable cause to make an arrest?
In recent cases, the U.S. Supreme Court has issued clear reminders that police officers generally cannot conduct a valid search without a warrant. In one such case, Collins v. Virginia, 584 US (2108), the Court held a warrant is needed to search a motorcycle parked on private property, even though the motorcycle could be easily moved. In Carpenter v. U.S., 585 US (2018), the Court held that law enforcement is not allowed to access an individual's cellphone location information without a warrant.
In addition to a motion to suppress, pretrial motions include a motion to dismiss and a motion for change of venue.
How The Weight Of The Evidence Affects Plea Decisions
When deciding whether to accept a plea agreement or go to trial, understanding the weight of the evidence is crucial.
If the prosecution's ability to prevail at trial seems questionable, it lessens the pressure to take a plea deal. This may happen, for example, if a motion to suppress illegally seized evidence succeeds.
Depending on the case, however, many different types of evidence may be valid. Valid evidence may include video, audio, financial records, statements by codefendants, confessions and so on.
If the evidence for a conviction seems strong enough, a plea bargain may make sense. This is especially true if a conviction at trial would be likely to lead to a draconian, excessively harsh sentence.
Determining An Appropriate Sentence
In both Georgia and the federal system, many factors go into identifying an appropriate sentence.
In federal court, the federal sentencing guidelines apply. This means any enhancements, variances or departures from the guideline sentences need to be addressed, at either the pre-plea or sentencing phase.
In the Georgia state system, judges generally sentence convicted offenders to indeterminate ranges. The time served within those ranges is ultimately determined by the parole board.
In the federal system, probation officers prepare presentence reports to help judges select suitable sentences in felony cases. The information in these reports comes from a review of the person's record, as well as interviews.
The information in presentence reports is not always accurate and it is possible for defense counsel to object to it. Defense counsel may also submit a sentencing memorandum to the judge, requesting leniency.
Other Possible Procedural Steps
The possibilities for relief from a conviction include a motion for new trial, an appeal and a request for post-conviction relief.
A motion for new trial is made to the judge who handled the first trial. Common reasons for the request are the evidence is insufficient to sustain the verdict or the discovery of new evidence or evidence not submitted at trial due to ineffective assistance of counsel.
If the motion for a new trial is denied, an appeal to the court of appeals and Supreme Court of Georgia is applicable. In federal court a motion for new trial is filed immediately after trial. However, here an appeal is the most important follow-up to a conviction.
Disclaimer: The answer is intended to be for informational purposes only. It should not be relied on as legal advice, nor construed as a form of attorney-client relationship.
Other Answers About Criminal Law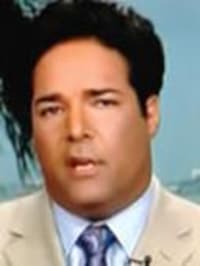 Being arrested or suspected of a crime can have devastating impacts on your life. A conviction can lead to prison …
Sponsored answer by Eric T. Schwartzreich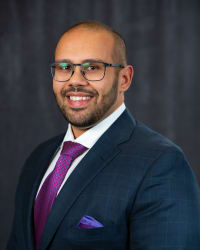 Getting arrested in New Jersey can be a frightening and intimidating experience. It's also the initiation of …
Sponsored answer by Peter G. Aziz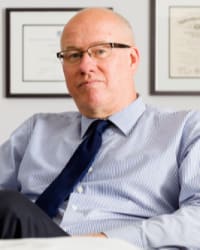 Both state and federal law offer you a few possible post-conviction remedies. This is true whether you are …
Sponsored answer by Kevin L. Schriener
To: Marcia G. Shein
Super Lawyers: Potential Client Inquiry
Required fields are marked with an asterisk (*).
Disclaimer:
The information contained in this web site is intended to convey general information. It should not be construed as legal advice or opinion. It is not an offer to represent you, nor is it intended to create an attorney-client relationship. The use of the internet or this contact form for communication is not necessarily a secure environment. Contacting a lawyer or law firm email through this service will not create an attorney-client relationship, and information will not necessarily be treated as privileged or confidential.