Question
What happens if the police in Georgia don't read my Miranda rights?
Sponsored Answer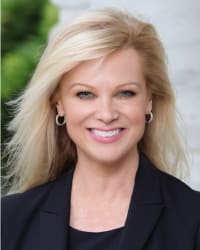 Answer
Being arrested can be a stressful situation, especially when your Miranda rights are not read to you. Many people believe that if a police officer fails to read their Miranda rights at the scene of the arrest, they have a free get-out-of-jail card. Despite popular belief, this is not the case. The failure to read Miranda rights results in prosecutors not being able to use what you said while in custody, before your rights were read against you in court; however, not being read your Miranda rights will rarely result in a case dismissal.
What are my Miranda rights?
Most of us have heard, "You have the right to remain silent, anything you say can and will be used against you in court. You have the right to an attorney. If you cannot afford an attorney, one will be provided for you." What does this saying mean, and where does it come from?
The term "Miranda rights" comes from the U.S. Supreme Court case, Miranda v. Arizona. It is not an actual right but rather a court ruling based on the Fifth and Sixth Amendments to the Constitution. The ruling says prosecutors cannot use statements made by those in custody in a courtroom if they have not been read their rights. These rights include the freedom to not self-incriminate during a police interrogation and the right to an attorney.
When are my Miranda rights read?
Those who have been arrested are often surprised their Miranda rights were not read to them. Miranda rights are not always read because they only apply if the police officers plan to question a suspect while already in custody. Sometimes the rights are read at the scene of the arrest, and sometimes they are read right before an interrogation. This lack of formality is another reason why cases are often not overturned when Miranda rights are not read.
Why does Miranda exist?
The Fifth Amendment of the U.S. Constitution says criminal defendants cannot be forced to testify against themselves. Miranda's purpose is to protect citizens' Fifth Amendment rights.
The Miranda warning is the result of a 1966 U.S. Supreme Court decision in Miranda vs. Arizona. The court said in Miranda, "the Fifth Amendment is fundamental to our system of constitutional rule."
As a result of the court's decision, Miranda must be read to individuals who are in custody, prior to interrogation.
What is custody?
There is a gray area regarding Miranda: What does custody mean? Does it mean being handcuffed? What about a situation when the police presence and posture make an individual feel like he or she is in custody?
The accepted law is that custody exists when a reasonable person would determine he or she is not free to leave.
Should I talk?
In many scenarios, people believe if they answer officers' questions, the police will treat them more leniently. This is not true. In fact, law enforcement officers are trained in how to gather information, and one tactic is to be friendly, to get you to feel comfortable enough to share information. That information will later be used against you. 
There are rare occasions when offering information can prevent an arrest. One real-life example involved a man who was arrested for possession of a handgun. In that situation, the individual would have prevented a trip to jail if he had told the police he had a permit to carry the gun.
How do I use my Miranda rights?
You know your Miranda rights; now what? Invoking your Miranda rights is very simple. You remain silent or ask for a lawyer before you say anything. You are not legally required to answer any questions before or during an interrogation, and the government cannot use that against you during a trial. Let's say you waive your rights and answer some questions but change your mind. You may stop the interview at any time. Note: you will be required to answer basic questions such as your name, address, age, etc.
Implied consent is a tricky exception to Miranda
Under Georgia's implied consent law, motorists do not realize that by driving on Georgia roads, they have given their consent to a chemical test to detect the presence of alcohol or drugs in your body.
If you refuse to be tested, then your driving privileges can be revoked for up to one year. Prior to a state-administered test,* police must read the Georgia Implied Consent Statement to you. Miranda warnings are required prior to giving field sobriety tests only when the person is in custody.
When an officer pulls you over, they are allowed to ask you basic questions. At that time, you are not considered in custody and the police are not required to read your rights. At that point, they are deciding whether or not there is something that may lead to an arrest.
Often, by the time they make the decision to arrest you, you have already given them enough information to convict you. While basic information is required, like identification, you are not obligated to answer other questions like your whereabouts and amount of alcohol you may have consumed. However, at this point, the officer may decide to arrest you merely because of the smell of alcohol, certain driving infractions and other surrounding circumstances. At that point, you are not entitled to an attorney, so it may be best to stay silent until you can let an attorney help you if there is any possibility at all you have enough alcohol or drugs in your system to be convicted. Did you know that you don't have to be over .08 to be convicted of a DUI? 
Seeking legal counsel
Miranda rights are challenging to understand, and rulings can differ from state to state. For example, in some situations, a confession before reading your Miranda rights can still hold up in court. You might be offering self-incriminating information without knowing. For these reasons, it is critical to seek a counselor who understands these rules and can explain them to you. Sometimes Miranda rights are fundamental to your case, and sometimes they do not apply.
*Talk to an attorney about the difference between a state-administered test and a field test.
Disclaimer: The answer is intended to be for informational purposes only. It should not be relied on as legal advice, nor construed as a form of attorney-client relationship.
Other Answers About Criminal Law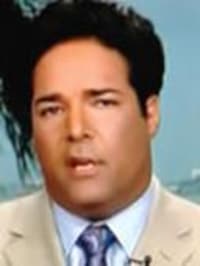 Being arrested or suspected of a crime can have devastating impacts on your life. A conviction can lead to prison …
Sponsored answer by Eric T. Schwartzreich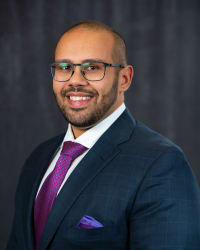 Getting arrested in New Jersey can be a frightening and intimidating experience. It's also the initiation of …
Sponsored answer by Peter G. Aziz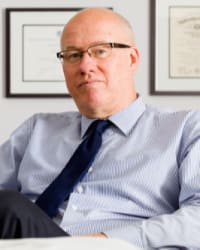 Both state and federal law offer you a few possible post-conviction remedies. This is true whether you are …
Sponsored answer by Kevin L. Schriener
To: Lisa Wells
Super Lawyers: Potential Client Inquiry
Required fields are marked with an asterisk (*).
Disclaimer:
The information contained in this web site is intended to convey general information. It should not be construed as legal advice or opinion. It is not an offer to represent you, nor is it intended to create an attorney-client relationship. The use of the internet or this contact form for communication is not necessarily a secure environment. Contacting a lawyer or law firm email through this service will not create an attorney-client relationship, and information will not necessarily be treated as privileged or confidential.