Question
Starting The Divorce Process – How Do I File For Divorce In Atlanta, Georgia?
Sponsored Answer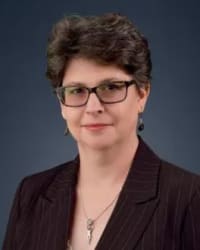 Answer
Making the decision to part ways with your spouse can be difficult, but the divorce process in Georgia is relatively straightforward. Either spouse can file a lawsuit which will start the divorce process.
The length of time it takes to get divorced varies from couple to couple. Whether you have significant financial interest, a complex family situation, or your marriage has become a highly contentious relationship, all influence the amount of time and money it takes to get divorced.
Contested Versus Uncontested Divorce
If you and your spouse agree on how to resolve all issues relating to child custody, child support, alimony and the equitable division of assets and liabilities, you can file an uncontested divorce.
In an uncontested divorce, the parties file a settlement agreement, along with the complaint, with the clerk of court. The court must wait at least 30 days before it is able to finalize the divorce.
If either of you disagree on one or more of these issues, it is a contested divorce. Depending on how complex your issues are, contested divorce proceedings can be time-consuming, public, expensive, and emotionally taxing for both parties and their children.
If you are filing for a contested divorce, you may want to consider alternative dispute resolution (ADR) forums such as mediation, arbitration or a settlement conference. Many couples prefer alternative dispute resolution forums as they can save time and money, and they protect your privacy. They can also help preserve an amicable relationship between you and your spouse, which makes it significantly easier to co-parent post divorce. 
In mediation and arbitration, you can negotiate the terms of your divorce in greater detail than you can in court. You and your spouse also have more control over the outcome. If you and your spouse go through litigation, the final decision is in the hands of a judge who will not understand the inner workings of your family. While our judges generally do a good job, they will never have the time or ability to understand your unique situation and needs as well as you and your spouse. 
How Long Does It Take To Get A Divorce?
Unless you are able to resolve all issues immediately outside of court, every divorce is different, and the process typically takes longer than you would like.
Unless your or your children's safety is at risk, rushing the filing and divorce process is rarely a good idea. The advantages to filing for divorce first are minimal. The person first to file is called the plaintiff or petitioner.
The petitioner speaks first and last at trial, but is also responsible for paying the filing fees. Rather than worrying about how to file, your focus should instead be on how best to resolve the disagreements you and your spouse have. Working with an attorney who focuses on achieving a positive outcome can help you save time and money.
How Can I Get An Advantage In A Divorce?
One of the greatest ways to empower yourself in a divorce is being educated about the process. Knowing your rights and having realistic expectations can put you in a better position to negotiate.
If you do not have an attorney but your spouse does, you may not be as informed about the process. Hiring legal counsel who will walk you through the process can help you learn your rights and reach fair settlement terms.
Rushing a divorce and being unwilling to cooperate can do more harm than good. Staying informed and patient can be key to settling a divorce as efficiently and fairly as possible.
Disclaimer: The answer is intended to be for informational purposes only. It should not be relied on as legal advice, nor construed as a form of attorney-client relationship.
Other Answers About Divorce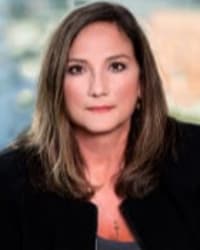 Like many other states, Florida has put an end to using fault as a ground for divorce, known legally as …
Sponsored answer by Colleen Norman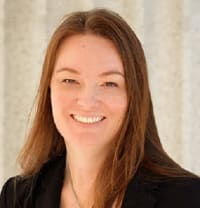 How Is Property Divided In A Massachusetts Divorce?When a marriage comes to an end in Massachusetts, all marital …
Sponsored answer by Teresa R. Reade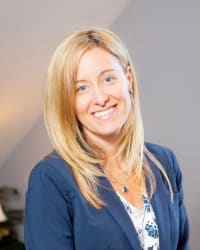 In short, yes, child support can be modified and reviewed in Massachusetts. However, the standard for that …
Sponsored answer by Kristen A. Menard
To: Joann Sharp
Super Lawyers: Potential Client Inquiry
Required fields are marked with an asterisk (*).
Disclaimer:
The information contained in this web site is intended to convey general information. It should not be construed as legal advice or opinion. It is not an offer to represent you, nor is it intended to create an attorney-client relationship. The use of the internet or this contact form for communication is not necessarily a secure environment. Contacting a lawyer or law firm email through this service will not create an attorney-client relationship, and information will not necessarily be treated as privileged or confidential.