Question
How Are Children With Special Education Needs Protected In Georgia?
Sponsored Answer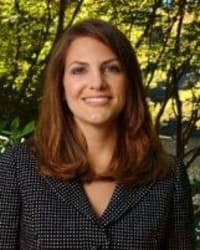 Answer
Special education provides vital instruction, support and services for students with academic, physical, behavioral or other needs that cannot be met with traditional teaching techniques. In Georgia schools, the purpose is to help students reach their full potential in public education through framework designed to meet their unique needs.
Parents can be overwhelmed by the responsibilities of raising a special needs child, identifying those needs and creating an individualized education plan. An experienced education law attorney understands the rules governing special education and will protect the parents' rights to ensure that a child's needs are met.
Education For Special Needs Students Is Guaranteed
The right to special education is spelled out in two federal laws:
Section 504: The Rehabilitation Act of 1973 is a civil rights law that prohibits discrimination based on disability and requires that the needs of disabled students are met just as they are for nondisabled students. Section 504 covers "qualified" disabled students between the ages of 3 and 22. This is commonly cited for children with attention deficit hyperactivity disorder (ADHD).
IDEA: The Individuals with Disabilities Education Act ensures eligible children with disabilities are offered a free appropriate public education in the United States, including special education and related services. The IDEA oversees how state and federal agencies provide early intervention in special education and related services to more than 6.5 million children.
The IDEA Offers An Outcome-Based Approach
Both laws are designed to address the needs of any student with a disability, but Section 504 is less formal. It outlines a child's education program, including modified assignments and allowing extra time for tests and other provisions. However, no long-term goals or formal progress monitoring are included.
While any child with a disability impacting daily living is eligible for Section 504, eligibility for an IEP is a team decision. A child may be eligible for an IEP when a disability, learning difference, or need impacts his or her ability to learn or a benefit from education. The IDEA creates an Individualized Education Program (IEP), a lengthy document that includes a summary of the child's present performance, goals, accommodations, and supports. Progress on the IEP goals is monitored.
Conditions Eligible For An IEP
Your child must have a disability that falls under the following categories to qualify for special education under the IDEA:
Autism
Deaf-blindness
Deafness
Emotional disturbance
Hearing impairment
Intellectual disability
Multiple disabilities
Orthopedic impairment
Other health impairment – including ADHD
Specific learning disability – such as dyslexia, dyscalculia and dysgraphia
Speech or language impairment
Traumatic brain injury
Visual impairment – including blindness
Step One: Determining Whether A Student Is Eligible
An evaluation assessing whether a child is eligible for special education can result from a request by parents, a doctor or the school itself if teachers notice the child has learning difficulties. Parents have the right to accept or reject the results of the school district's evaluation. They can also request an independent education evaluation (IEE), paid by the school.
If the child is deemed eligible, an in-depth process begins to create an IEP. It goes into great detail assessing the child's strengths, weaknesses and any problem areas while developing the tools that will help the child be successful. The IEP meeting includes:
Measuring the child's current performance as a reference in evaluating the IEP's effectiveness later
Establishing annual goals for the child's academic, social, behavioral and physical needs, and all goals must be measurable
Determining the specific special education services and aids that will be provided instead of, or in addition to, the standard curriculum
Gauging how much time the child will spend in a regular classroom setting and participating in other school activities
Creating a transition plan that prepares the child for life after school
Step Two: Where Will The Child Be Placed?
The IEP includes determining which learning environment is likely to result in the most success for each student. The law states that a child must be placed in the least restrictive environment (LRE), which can include anything from a general education classroom, a co-taught classroom, a small-group classroom – usually six to 10 students – or one-on-one instruction. The goal is to place them in the least restrictive environment while providing appropriate services based on need.
Parents Have The Right To Appeal An IEP
When disagreements arise over a child's special education plan, parents have options, including:
Mediation: Under the Georgia Department of Education, an independent third party tries to find common ground so the plan can move forward.
Formal Complaint: After filing a formal complaint, an investigator, assigned by the state, will look into issues and has the authority to make decisions that must be followed by the school.
Due Process Hearing: Requesting a Due Process Hearing is the most aggressive action parents can take, where arguments are heard in front of an administrative law judge who renders a decision.
Keeping An IEP On Track
For the most part, people who go into education are doing it for the right reasons, and most have a real love of teaching children and helping them succeed. However, the job isn't glamorous, and teachers are not usually well-paid, and many forget why they got into education in the first place. Parents can get frustrated when they see teachers and administrators just going through the motions of an IEP without asking about each child's needs and how they can help. To be more effective, the entire team should be asking questions such as:
What is it about this particular child that we can help, and how?
What do we see in the classroom?
What do we see at home?
Are we noticing different things at various times of the day?
Are there issues with any particular subject matter, and why?
When team members ask these questions, they can usually pinpoint the issues and make progress by addressing them as needed. This can help parents avoid other frustration, such as a child who gets good grades on coursework, but scores low on diagnostic testing during their annual evaluation.
The Importance Of Transition Goals
Once a special education student starts high school, there is a focus on what they need to be successful after graduation. These goals will vary greatly depending upon the student. It may mean getting more severely impaired students into a group home and helping them with everything from dressing themselves to handling money.
For others, it may mean vocational rehabilitation and assistance finding a job with some accommodations or getting them into college and pursuing graduate degrees. These goals are included in the IEP. The idea is to help them make the most of their talents and be as successful and independent as possible.
The Value Of Having Legal Advice
Before each meeting over a child's special education needs, schools must supply parents with a notice of their parental rights, which is filled with legalese. That's why it's beneficial to have an experienced education law attorney who understands the requirements.
When a school knows parents have legal representation, they tend to bring more knowledgeable people to the meeting, such as behavioral and autism specialists. Sending the message that your child's education is important can often result in identifying specific programs that may be beneficial. You can also have peace of mind knowing that your lawyer will make sure your child's educational opportunities are protected.
Disclaimer: The answer is intended to be for informational purposes only. It should not be relied on as legal advice, nor construed as a form of attorney-client relationship.
Other Answers About Education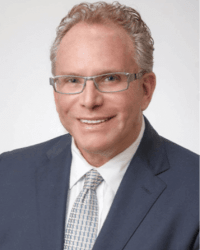 How we define the act of bullying in a school setting has changed greatly in the past 30 years, as have the tools …
Sponsored answer by Jay L. Edelstein
To: Raegan King
Super Lawyers: Potential Client Inquiry
Required fields are marked with an asterisk (*).
Disclaimer:
The information contained in this web site is intended to convey general information. It should not be construed as legal advice or opinion. It is not an offer to represent you, nor is it intended to create an attorney-client relationship. The use of the internet or this contact form for communication is not necessarily a secure environment. Contacting a lawyer or law firm email through this service will not create an attorney-client relationship, and information will not necessarily be treated as privileged or confidential.