Question
What Are The Top Family Law Mistakes In Atlanta, Georgia, Divorce?
Sponsored Answer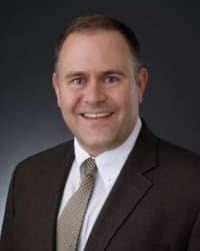 Answer
There are various ways you can damage your interests during divorce proceedings by committing a common family law error. These top mistakes include putting your child in the middle of your divorce, having an unrealistic financial plan, refusing to speak with your spouse, letting your emotions take control and failing to work with a qualified attorney.
 You may be able to avoid making these mistakes and the consequences that come with them by thoroughly understanding how they are made. 
#1: Using Your Children As Pawns 
One of the most common mistakes divorcing parents make is using their children as tools to get their way. One parent may threaten to limit the other parent's visitation rights if they refuse to comply with unrealistic demands. Likewise, one or both parents may bad-mouth the other to their child or even ask them to pass along private messages. 
Not only does this tactic rarely achieve the desired outcome, it can also cause lasting harm to the relationship you have with your child. They may feel forced to choose sides, leaving them feeling resentful and frustrated. As tempting as it may be to speak ill of your former spouse, try to resist the urge to do so in front of your children. 
#2: Failing To Be Realistic About Your Post-Divorce Finances 
It can be difficult to foresee the debts and costs of living you can expect as a single person after you finalize your divorce. You may acquire new expenses and fail to create a realistic budget. Unfortunately, once you realize that you have created an unsustainable financial plan, it may be too late to make modifications. 
#3: Refusing To Communicate With Your Spouse 
Spouses who are willing to communicate with one another are more likely to reach a fair settlement. However, many couples refuse to do so and resort to litigation in lieu of mediation or negotiation. 
When you litigate a divorce, you relinquish control over the outcome to a judge. If you and your spouse agree to maintain an amicable relationship during your divorce, each of you will have greater say in the settlement terms. 
#4: Letting Emotions Control Your Actions 
It is no secret that divorce can be highly emotional. Unfortunately, some spouses let their emotions take control during the process. This can hurt you more than help you. When you make decisions out of revenge, you take the focus away from the real issues at hand and reach conclusions that are against your best interests. 
The sooner you gain control of your emotions, the closer you will be to achieving a fair settlement. If you feel your emotions taking charge, it can be a good idea to take a step back before you make a decision that could be difficult to reverse.  
#5: Failing To Work With An Attorney Who Will Educate You 
Hiring an attorney who is not willing to explain and educate you about the divorce process can be a critical mistake. You want to be sure that you are making informed decisions every step of the way. Hiring a lawyer who has the time, knowledge and dedication needed to explain your options and help you move forward beyond the divorce can be the key to a positive resolution. 
Do Not Let A Divorce Cloud Your Judgment 
Staying self-aware during the separation is imperative. Be cognizant of the fact that your behavior during this time will impact you and your family for years to come. Think twice before acting out of impulse and stay in control.
Disclaimer: The answer is intended to be for informational purposes only. It should not be relied on as legal advice, nor construed as a form of attorney-client relationship.
Other Answers About Family Law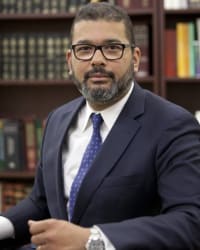 The first thing to remember is that there's more to a custody agreement than parenting time. When parents …
Sponsored answer by Peter L. Cedeño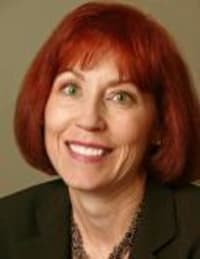 Divorces happen for a variety of reasons, and every marriage is different. But a common occurrence among divorcing …
Sponsored answer by Kathleen Ann Hogan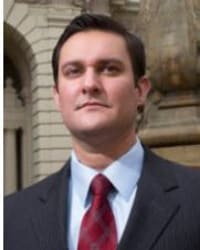 Prosecutors determine the fate of domestic violence charges in San Diego. Even when an accuser changes their mind, …
Sponsored answer by Alexander H. Fuqua
To: Robert L. Tharp
Super Lawyers: Potential Client Inquiry
Required fields are marked with an asterisk (*).
Disclaimer:
The information contained in this web site is intended to convey general information. It should not be construed as legal advice or opinion. It is not an offer to represent you, nor is it intended to create an attorney-client relationship. The use of the internet or this contact form for communication is not necessarily a secure environment. Contacting a lawyer or law firm email through this service will not create an attorney-client relationship, and information will not necessarily be treated as privileged or confidential.