Question
What Steps Should I Take If I Was In A Car Crash Involving A Distracted Driver In Georgia?
Sponsored Answer
Answer
Distracted drivers are everywhere. We've all seen someone try to apply eyeliner while driving, two-hand text with their smart phone on top of the steering wheel, or enter an address with one eye on the road and another on their GPS. Studies show there really is no such thing as multitasking. Driving, by itself, is an exercise in divided attention. Drivers with a smart phone, taco, or eyeliner in their hand are a threat not only to themselves, but to other drivers as well.
When a crash with a distracted driver occurs, it is important for those injured in an accident to be aware of their legal rights and options. However, many accident victims are unaware of what steps they should take following an accident. If a loved one is severely injured or killed in a crash with a distracted driver, focus on your family but place an initial call with an experienced Georgia car crash attorney.
First, when feasible, get out of harm's way. If your car is still drivable, pull to the shoulder or out of the intersection. Call 911 and seek medical attention. Let the paramedics or law enforcement know if you think the person responsible for the crash was texting or distracted. If possible, take photos of the accident scene and gather information from any accident witnesses. Have the witness send you a text with their contact info so they can be contacted later. Witnesses disappear, memories fade, and electronic cell phone data is quickly erased or written over. Contact a personal injury attorney who has the ability to start an investigation right away. A skilled personal injury car crash lawyer should have the resources to collect cell phone evidence and start building a crash victim's claim immediately.
Understanding Georgia's Distracted Driving Laws
In 2018, a hands-free law went into effect in Georgia, making it illegal for drivers to hold a phone in their hands while driving – or use any part of their bodies to hold or support a phone while driving.
Drivers cannot read or send a text message, read or send an email, watch or record videos, post to social media or engage in other dangerous distracted driving practices while driving.
Many drivers are not deterred by Georgia's distracted driving laws or they think these laws only apply to cell phone use. That is not true. Distracted driving involves more than just phones. Drivers who are eating, drinking, grooming, or attending to children in the back seat can be just as dangerous. Entering an address into on-board navigation systems, or manipulating a GPS device can also be considered "distracted driving." In other words, "Be Late, Don't Navigate."
No matter what type of distraction leads to a crash, it is important for victims to seek medical attention, gather and preserve evidence, and contact an attorney as soon as possible.
When Young Drivers Cause a Crash
Distracted driving is especially prevalent among teen and young adult drivers.
The state of Georgia has responded by passing specific laws that address the issue of young distracted drivers that cause collisions.
If you were injured in a car crash involving a driver with a provisional driver's license, you may be entitled to punitive damages in addition to compensation to cover medical bills, lost wages, pain and suffering, and more.
Punitive damages are damages that are awarded in excess to compensatory damages. They are intended to punish a wrongdoer for his or her actions – in this case, the distracted driver or their parents or car owner. In Georgia, an insurance company may be on the hook for punitive damages in certain situations. 
It is important to talk to a personal injury car crash lawyer who has experience with punitive damage claims relating to distracted driving to determine if you may be eligible to claim punitive damages.
Proving That The Other Driver was Distracted
It can be difficult to determine if the other driver was engaging in distracted driving – but it is not impossible.
An attorney can identify what steps to take to prove that a driver was distracted. This may involve obtaining cell phone tower records, sending a preservation of evidence letter, employing an accident reconstruction firm, working with local law enforcement that worked the crash scene and taking other steps to establish the accident's cause.
Accident victims do not have to face this process alone. Seeking medical care, gathering evidence at the accident scene and talking to an attorney as soon as possible are three important steps that should be taken after a serious car crash in Georgia.
Disclaimer: The answer is intended to be for informational purposes only. It should not be relied on as legal advice, nor construed as a form of attorney-client relationship.
Other Answers By Kyle Koester
Everybody gets headaches, and it's easy to dismiss them as an annoyance. Headaches, however, are one of the …
Sponsored answer by Kyle Koester
Other Answers About Motor Vehicle Accidents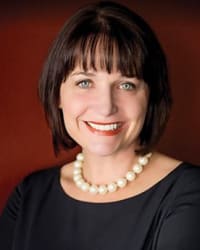 In most cases, Nevada places a two-year statute of limitations on any lawsuit for damages resulting from a …
Sponsored answer by Kari J. Hanratty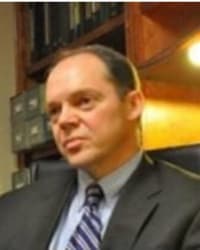 This is a really common question. Most people have never been hurt in a car accident. Nobody wants to be in one, …
Sponsored answer by Craig K. Nichols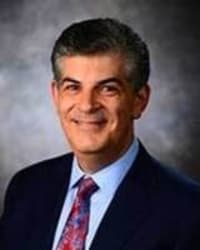 Following a Car Accident, you can sue the responsible party for all damages as result of the accident. To pursue a …
Sponsored answer by Scott J. Corwin
To: Kyle Koester
Super Lawyers: Potential Client Inquiry
Required fields are marked with an asterisk (*).
Disclaimer:
The information contained in this web site is intended to convey general information. It should not be construed as legal advice or opinion. It is not an offer to represent you, nor is it intended to create an attorney-client relationship. The use of the internet or this contact form for communication is not necessarily a secure environment. Contacting a lawyer or law firm email through this service will not create an attorney-client relationship, and information will not necessarily be treated as privileged or confidential.